Splinterlands - Investing in Assets - Runi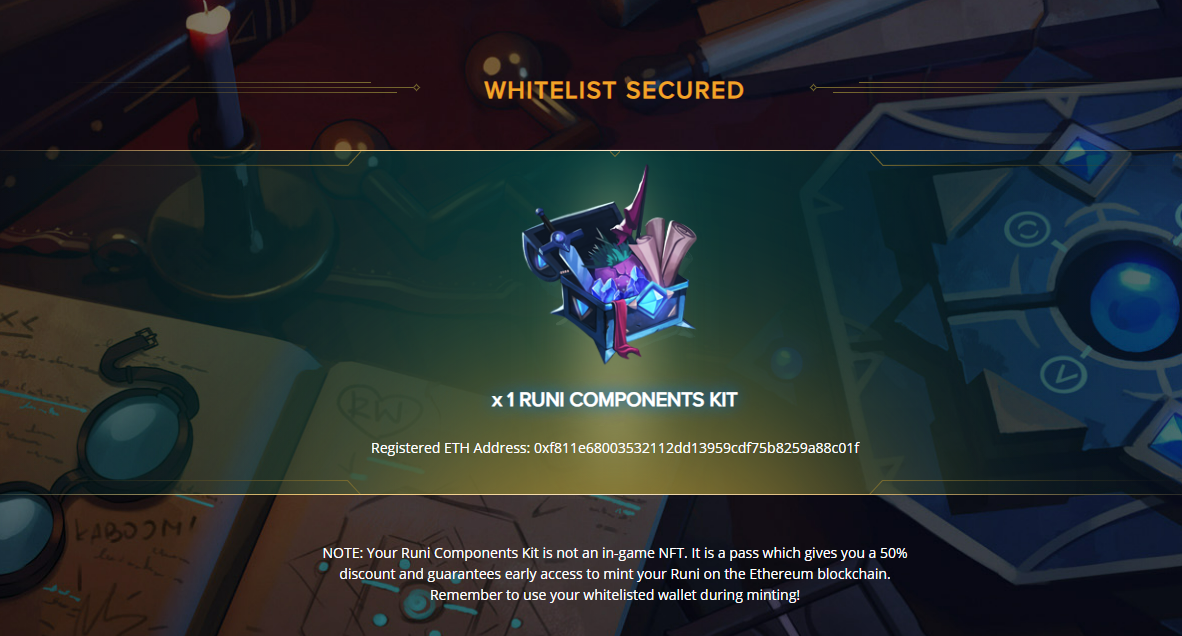 Hi,
as the Splinterlands universe is expanding at a fast pace, I need to decide where to invest the assets, as I will not be able to buy into all the features that the team is taking out.
Splinterlands is one of my biggest asset in value, and I think that it will still grow, with the universe expanding, but financial, I can't buy all assets that are issued.
Today there was the sale for the Runi whitelist, which basically guarantees a Runi at the normal sale and, the important thing, gives a big discount, by halving the price from $500 in ETH to $250. As it is ETH, the fee would probably much higher.
I've chosen to participate in this sale, despite that the Waka sale was a disaster in the end, the price falling now from $2000 to $650. I think, given the possibility to have it cheaper, and that it will be listed on ETH and open.
On the sales hour, I could snag a whitelist post, and glad I am about it. It will be interesting to see how it will impact the economy of the game and how it will draw attention from the ETH fans.
This is another investment for the long run, or short, if somebody is willing to pay the price I ask for the Splinterlands cards.
By the way, I use splex for automated rentals and games. Splex saves a lot of time, as I don't have to adjust the rentals manuals.

Did you get whitelisted for the Runi? Do you play Splinterlands and use splex?
Posted Using LeoFinance Beta
---
---