Alive Chat September 23, 2021 - #AliveAndThriving: Luke Is Alive - Are You Up For The Hunt?
In today's Alive Chat we talk about the Luke Is Alive contest, and also ask if you are up for the hunt of Luke The Listbuilder in the Scavenger Hunt, plus Mike will also swing by to answer your questions, enjoy your Thursday!
---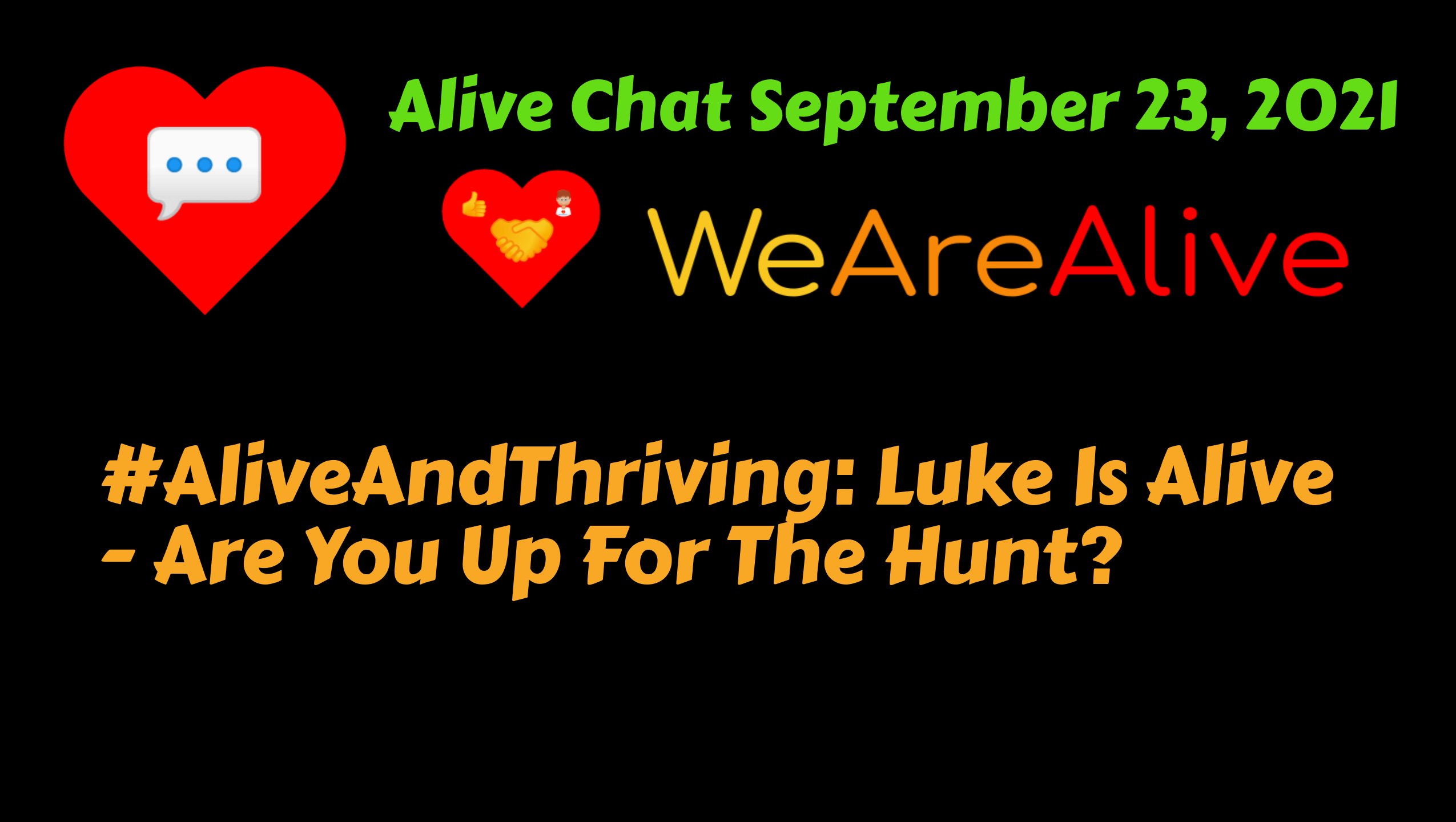 Made in Desygner
---
Alive Chat September 23, 2021
This is the Alive Chat for today, come and hang out with the We Are Alive Tribe, get support and ask any question, and share news and ideas.
Meaningful comments will be upvoted with ALIVE Power to reward them with ALIVE tokens, @alive.chat has a 5k AP delegation from @aliveprojects.
Plus we have a task to engage with each day of the week, see schedule below.
ALIVE token earnings on the @alive.chat account will be used to fund our Alive Tipping bot on @youarealive, and what is not needed for that will be staked.
Earnings of liquid Hive will be used to buy ALIVE tokens on the market and used the same way as above.
---
#AliveAndThriving: Luke Is Alive - Are You Up For The Hunt?
So the #LukeIsAlive contest is run by @maddogmike on the @lukeisalive account, and more info about it can be found in the Luke Is Alive Community.
To take part you go and hunt for Luke The Listbuilder in the Scavenger Hunt which is part of ClickTrackProfit, take screenshots when you find Luke each time and then make a post about it that is at least 50 words long, and use tags #LukeIsAlive, #ctp and #alive.
So are you up for the hunt?
Mike will swing by later to answer any question that you might have.
Enjoy your Thursday!
---
Weekly Schedule
This is the weekly schedule for Alive Chat, and all is to help you be #AliveAndThriving.
Monday: Plan Your New Week
Tuesday: BRO and Brofi
Wednesday: Stake ALIVE
Thursday: Luke Is Alive
Friday: Share Your Friday
Saturday: Engagement grow your network
Sunday: Hive Goals Weekly
---
Subscribe To Our News Letter
Subscribe to our daily newsletter, and get notified automatically each time a new chat post is published, Alive Chat News Letter.
---
Alive Tipping Bot
Minimum ALIVE Power to use our tipping bot is 1000 AP, and each 1000 AP also allows you to send 10 tips per 24 hours.
Use command !ALIVE in a comment to send a tip, and do make sure to add a space just before and after to make sure it works correctly.
---
We Are Alive Tribe
The We Are Alive Tribe is located on wearealiveand.social and the ALIVE token on Hive-engine is our native rewards token, it uses a linear rewards curve and splits the rewards 50/50 between authors/curators.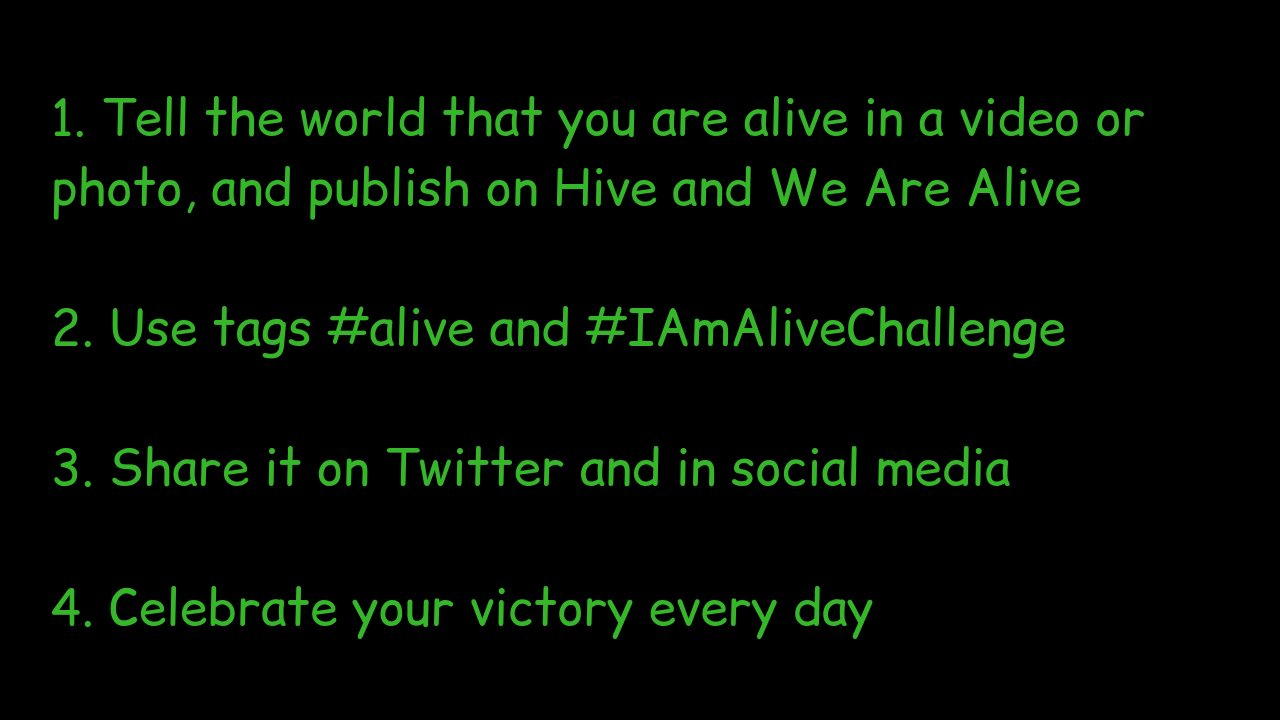 Made in Canva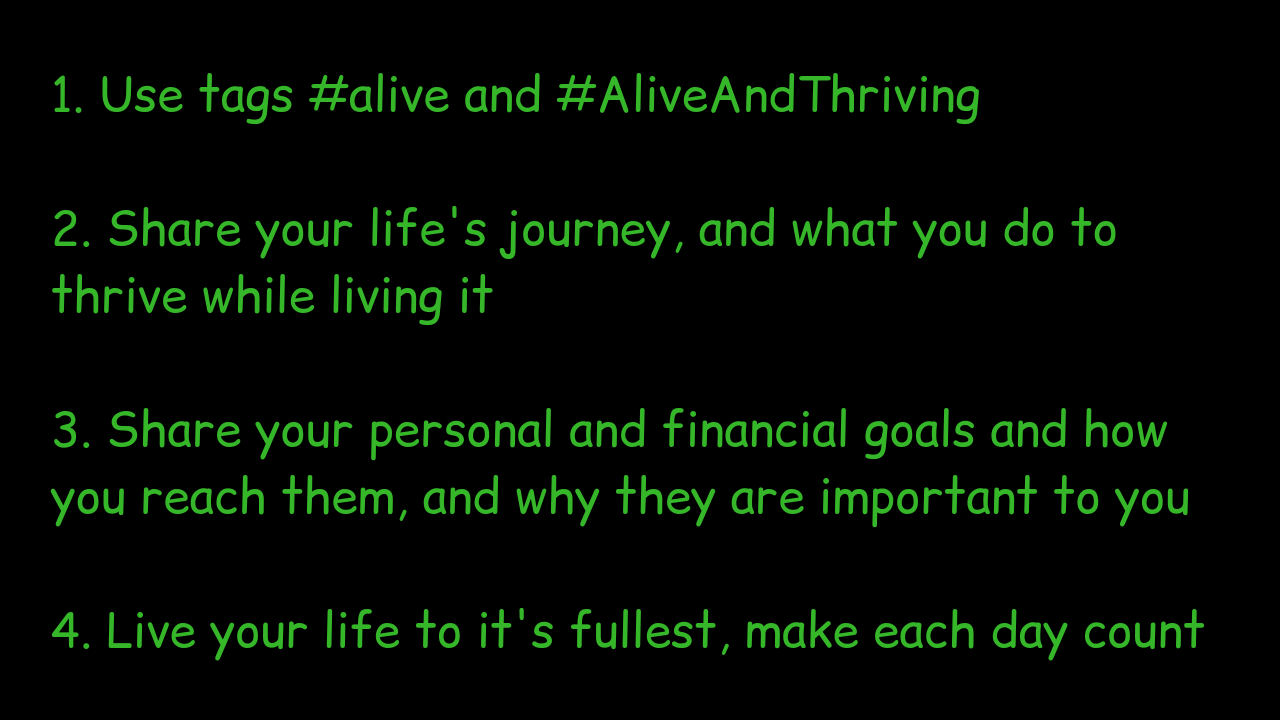 Made in Canva
---
Chat Hosts
Chat host is @flaxz and co-host is @edgerik.
---
Thank You!
Thanks for reading the post and please enjoy chatting with the We Are Alive Tribe below, and ...
Stay safe, awesome and alive.
Sincerely
Alive Chat
Written by @flaxz
---
---
---