My Investments, New Possibilities in Hot Startups, Fundings and Aquisitions

Hi
How about I start with a word that defines my wishful thinking related to the content in this article?
Vorfreude - (n.) Joyful anticipation.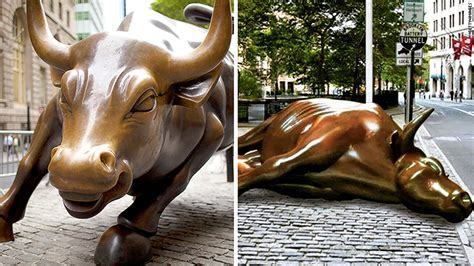 I've made a research on AngeList, a site I have joined years ago to invest in new opportunities. And this article has NOTHING to do with my investments. In fact, it has nothing to do with investments at all. It's about traveling and job opportunities globally so that you can simply see this economy coming back to life. Should you wish to invest in anything like this after, that's your choice. I and Aly are thinking to make a simple test and put some of our money in one of these traveling companies that seek funding on Angelist. That's why the research.
So, let me start.
If it helps with anything, I'll be mentioning each one that is hiring this fact.
Investors regained their appetites for travel and tourism startups, buoyed by signs that the worst is over for an industry decimated by the pandemic.
Following a five-year low, venture capitalists poured $3.4B into the industry so far this year, 70% of the total for 2020. That brings great news for job seekers: Travel startups are hiring again.
It's also great news for modern-day gadabouts, hodophiles, peripatetics, wayfarers—people who love to travel—suffering from a bad case of wanderlust or farsickness. When they do get out for their next hagge, gökotta, or sojourn, they'll pick from a host of new options tailored to their tastes.
Investors remain bullish on the sharing economy. Six-year-old Hipcamp (they're hiring) recently raised $25M to build out its network of shared outdoor spaces that includes coconut farms, vineyards, and forests; and Loge raised another $4.5M to expand its campsites for rent. For the RV sharing crowd, Harvest Hosts (they're hiring), recently raised $37M.
Mexico-based luxury brand Casai raised $48M for its "intelligent living spaces suited for the nomadic generation," while L.A.-based Localaway (they're hiring) caters to glamping culture with its "minimalist travel capsules of clothes, accessories, and items needed for a style adventure."
For those who prefer to coddiwomple in the company, there's Launchtrip (they're hiring), a New York-based "together-travel startup" that recently raised a $3.8M seed round, and Trippers (they're hiring). For solivagants—solo travelers—there's Bunkkey (they're hiring), which helps people find roommates and split lodging costs, and WeSolo (they're hiring a co-founder).
London-based Fly Now Pay Later raised $14M to help people pay off their travel expenses in monthly installments. The company is beta testing in the U.S. Also in the United Kingdom, tripAbrood raised more than $1M for its AI-powered travel assistant.
Others are addressing problems exacerbated by the pandemic.
Toronto-based Sherpa raised $8.5M to help travelers cope with the complexities of crossing borders. Singapore-based Covid Controls helps travelers figure out where they can and can't go during the pandemic. And Clear (they're hiring) is advancing airport security with biometrics.
New airlines are taking to the skies, too. PLAY is a new Iceland-based airline that's eying the U.S. market. Breeze Airways is the new airline for Napa Valley's super rich. Meanwhile, Velocopter is working toward a future of suburban commuter drones.
For those who prefer ground travel, charter buses are getting easier to book thanks to BookBuses (they're hiring). So is overnight train travel, with L.A.-based Dreamstar Lines (they're hiring). Paris-based BlaBlaCar, which offers both long-distance carpooling and intercity bus travel, recently raised $115M.
HootBoard (they're hiring) is "transforming the way visitor information is delivered" with digital kiosks. Travel to Africa is coming back,too, with Travel Africa (they're hiring).
Travel booking and management services snagged some of the biggest deals of the year so far.
Hong Kong-based Klook raised $200M after pivoting to "staycations" and SaaS services. Another booking company, Hopper (they're hiring), raised $170M for its price prediction and booking platform.
Palo Alto, Calif.-based TripActions (they're hiring) raised $155M after being forced to shed hundreds of jobs during the pandemic. Joining the deal was Elad Gil, an early investor in Airbnb—the rare travel company to IPO mid-pandemic. Barcelona-based TravelPerk raised $160M to help small and medium businesses manage their travel.
But what about the agoraphobes, recluses, hermits, and homebodies?
Fear not: Investors are still bullish on food delivery, too.
If they're hiring, it means progress, it means ROI. So Let me add some extra to this article and point towards some hot startups hiring now 🔥
**Here they are**

Accrue - They help companies engineer high growth pricing.
Okra - Digitising financial services.
Tempo Automation - Complex printed circuit board assemblies in days, not weeks.
Obviously AI - Data predictions in minutes, without writing code. THIS is the one we missed investing in when we were overwhelmed with our baby, 3 months ago.
And a little extra about Funding and acquisitions BECAUSE I;m sometimes using angel.co to get most of the shifting data, stats, and changes to analyze them before making any investment.
Picnic, the Seattle-based creator of a pizza-making robot, raised a $13.3 million Series A led by Thursday Ventures. Working alongside humans, the robot can crank out 100 pizzas in an hour. Picnic inked partnerships with several pizza suppliers and plans to roll out the technology in restaurants, schools, and other arenas. The company previously raised $20.7M, including $3M last fall.
Piano, the New York startup helping media companies monetize and grow audiences, raised a $88M Series C led by Updata Partners. LinkedIn participated in the round. The company serves 1k customers—including CNBC, The Economist, MIT Technology Review, and TechCrunch—and reports 4x revenue growth since 2019. The company previously raised $46M.
Beta Technologies, a Vermont-based electric aviation startup, raised a $368M Series A led by Fidelity Management & Research Company and plans to expand operations. Amazon's Climate Pledge Fund joined the deal. The company creates EVAs—short for "electric vertical takeoff and landing aircraft"—that take off like a helicopter and fly like a plane and counts the UPS as a customer.
Somewhere Good, a New York-based social media platform for groups, raised a $3.75M seed round led by True Ventures. People use the app to drop into different "worlds," or communities, that fit their interests. The company reports a waiting list of 5,000 people and plans to launch the app later this year.
I realize that this article might not be something that is interesting for everybody but I tell you this:
When we have decided to invest in stuff like this, both me and Aly agreed to invest in stocks, buying small chunks here and there. Never too much.
Would there be acquisitions in crypto, would you make any for a startup?
Thanks for reading!
---
Posted via proofofbrain.io
---
---