[ESP-ENG] •Initiative ¿What do you think Hivers should be like?
Hola, hola amigos de mundo hive🌼
Una vez más me encuentro por aca, y en esta ocasión para sumarme nuevamente a una iniciativa de @escuadron201 y @aliento donde nos invitan a decir, como debería evolucionar un hivers. A pesar de no tener mucho tiempo en la plataforma, quise unirme y compartir un poco en cuanto a mi experiencia.
Hello, hello friends of hive world🌼
Once again I find myself here, and this time to join again an initiative of @escuadron201 and @aliento where they invite us to say, how a hivers should evolve. Despite not having much time on the platform, I wanted to join and share a little about my experience.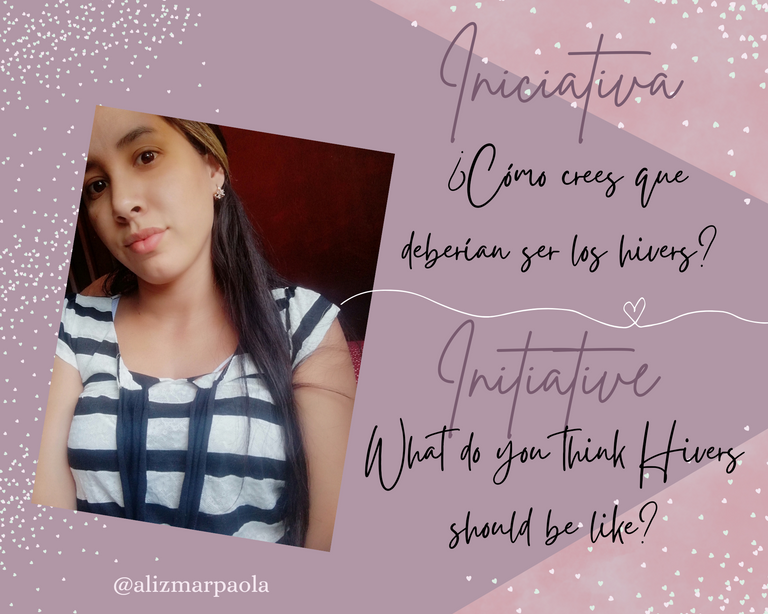 ¿Cómo crees que deberían ser los Hivers?
🌼Bien es cierto que cada ser humano es diferente al otro en cuánto su forma de opinar y pensar, hablando desde mi experiencia, un hivers primero debe contar con valores y principios, ganas de emprender y cada dia indagar sobre el funcionamiento de la blockchain. Debe existir en él, la empatía, y sobre todo ser paciente y no decaer, bien sabemos que nosotros los seres humanos en muchas ocasiones somos impacientes y si desde un principio no vemos frutos renunciamos a ello.


🌼Un hivers deberia ser constante y repito paciente, esto requiere algo de tiempo, pero recuerda siempre que si trabajas con amor todo te resulta mas facil y placentero.

What do you think Hivers should be like?
🌼Well it is true that every human being is different from the other in how much their way of thinking and thinking, speaking from my experience, a hivers must first have values and principles, desire to undertake and every day to inquire about the functioning of the blockchain. It must exist in him, empathy, and above all be patient and not decay, well we know that we human beings on many occasions we are impatient and if from the beginning we do not see fruits we give up.


🌼A hivers should be constant and I repeat patient, this requires some time, but always remember that if you work with love everything is easier and more pleasant.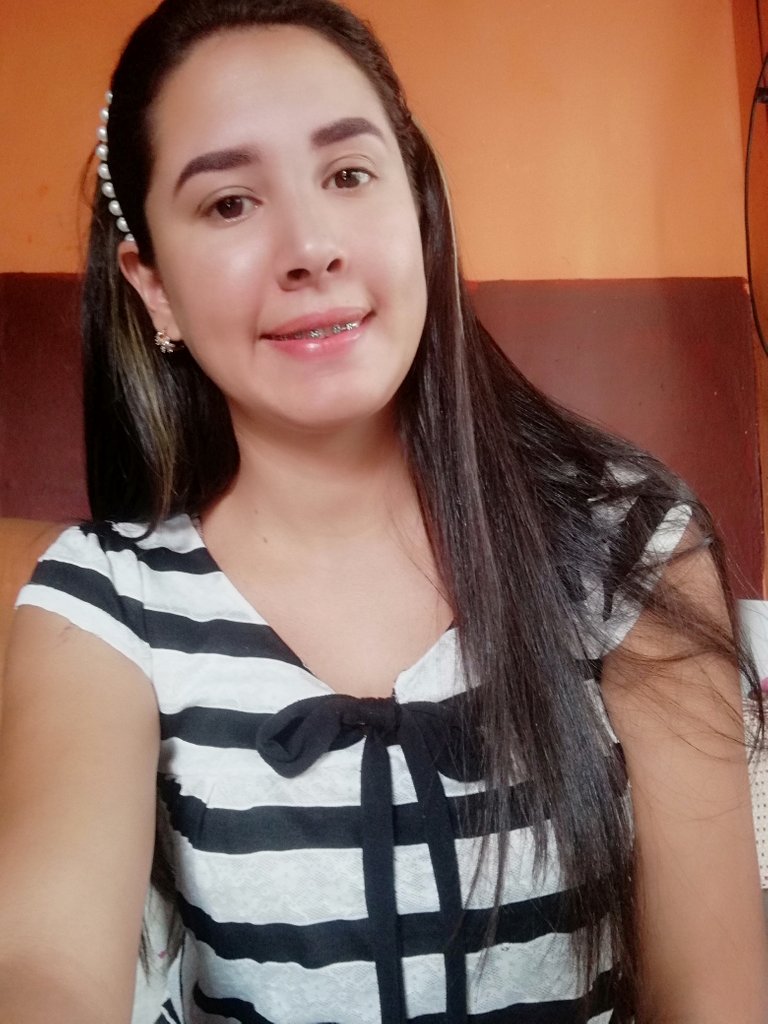 ¿Cómo creés que deberia evolucionar un hivers?
🌼Cada hivers evoluciona a su manera, contando como acto primordial la constancia y perseverancia.


🌼Para mostrar nuestra evolución debemos poner en práctica el respeto y la solidaridad dentro de este mundo digital, crecer en conjunto tanto con los amigos que conozcamos dentro de la plataforma tanto como amigos que hayamos hecho virtualmente. Debemos ayudar a quienes apenas estan comenzando y creo que para una mayor evolución es no volver a cometer esos errores que alguna vez se haya cometido.


🌼En cuanto a sus post, una vez dentro de la blockchain vas aprendiendo cada dia algo nuevo y cuando tus ganas son más, te informas preguntas, indagas. Un post no necesariamente tiene que ser largo, pero si preciso y consiso.


🌼Jugar y explotar cada día la creatividad, ponerse retos a si mismo para lograr objetivos claros.

How do you think a hivers should evolve?
🌼Each hivers evolves in its own way, counting as a primordial act constancy and perseverance.


🌼To show our evolution we must put into practice respect and solidarity within this digital world, grow together both with friends we know within the platform as well as friends we have made virtually. We must help those who are just starting out and I believe that for a greater evolution is not to make those mistakes again that we once made.


🌼As for your post, once inside the blockchain you are learning something new every day and when your desire is more, you inform yourself questions, you inquire. A post does not necessarily have to be long, but precise and consistent.


🌼Play and exploit every day the creativity, challenge yourself to achieve clear objectives.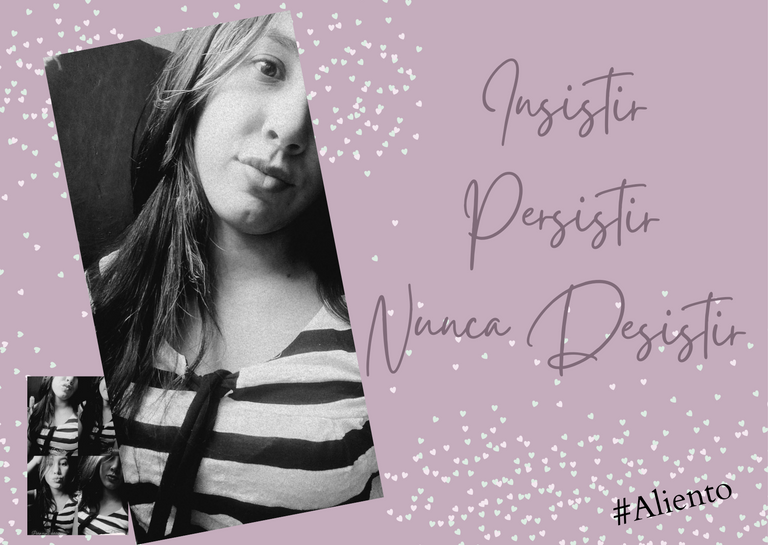 🌼Quiza no es mucho por acotar, simplemente mi punto de vista, a quienes me leen ¡Gracias!


🌼Maybe it's not too much to write down, just my point of view, to those who read me ¡Thank you!

Espero esta publicación te guste, hasta pronto
I hope you like this post, see you soon

---
---