Trying to signing-in to POB community
Hello there!
I am trying to enter at proofofbrain.io; I supposed I could do it with my Hivesigner, but nothing...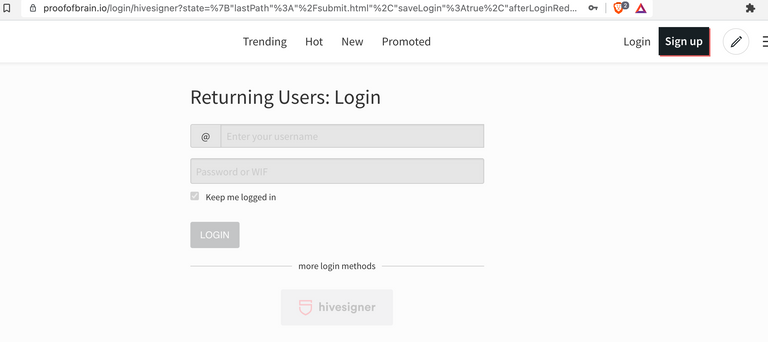 After I tried to sign-in the screen is frozen.
I had a lot of troubles to use my account since months ago. I have changed the Private keys, but still I cannot post from HIVE, in addition I am getting Down Vote every single post! It is so exasperating. I am thinking if better to open a new account
Thank you for any help!
---
---