Garden Photos and Stories: Fruiting Plants and Bonsai

Brief Garden Update
Hello, everyone. I wandered about my garden today and shot some images on my phone. We have just endured a three-week drought. I was desperately watering everything, but some damage was done. Fortunately the last few days have been gentle rain.
The first section is some of the fruiting plants in the garden.
The second section is related to bonsai, but it has been too hot, and doing any major re-potting or pruning or similar would have been dangerous for the plants. They took enough of a punishment as it was. My next few posts will have more of a bonsai focus.
---
Fruiting Plants:
---
Thorny citrus of an uncertain variety. The fruit will help to reveal more. Fairly certain it is an heirloom lime. From a cutting. This will be its first fruit.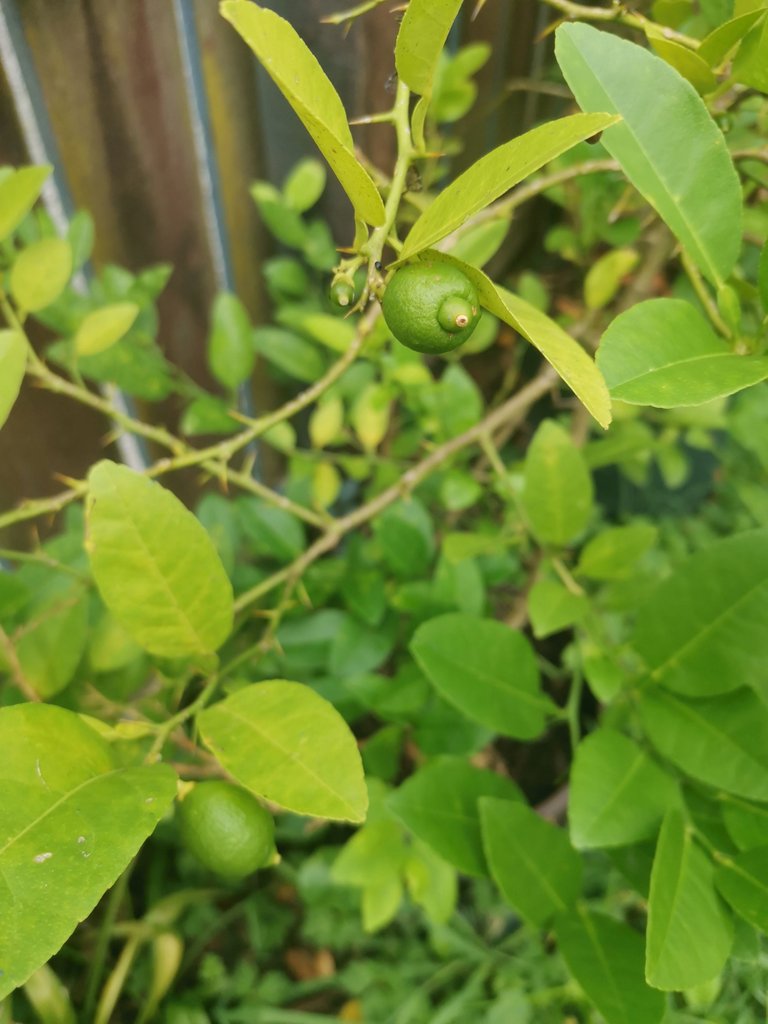 ---
Spitter peaches only good for chutney but with a beautiful blossom. They do make good chutney though. From seed. It escaped its pot and has interesting roots I will photograph another time.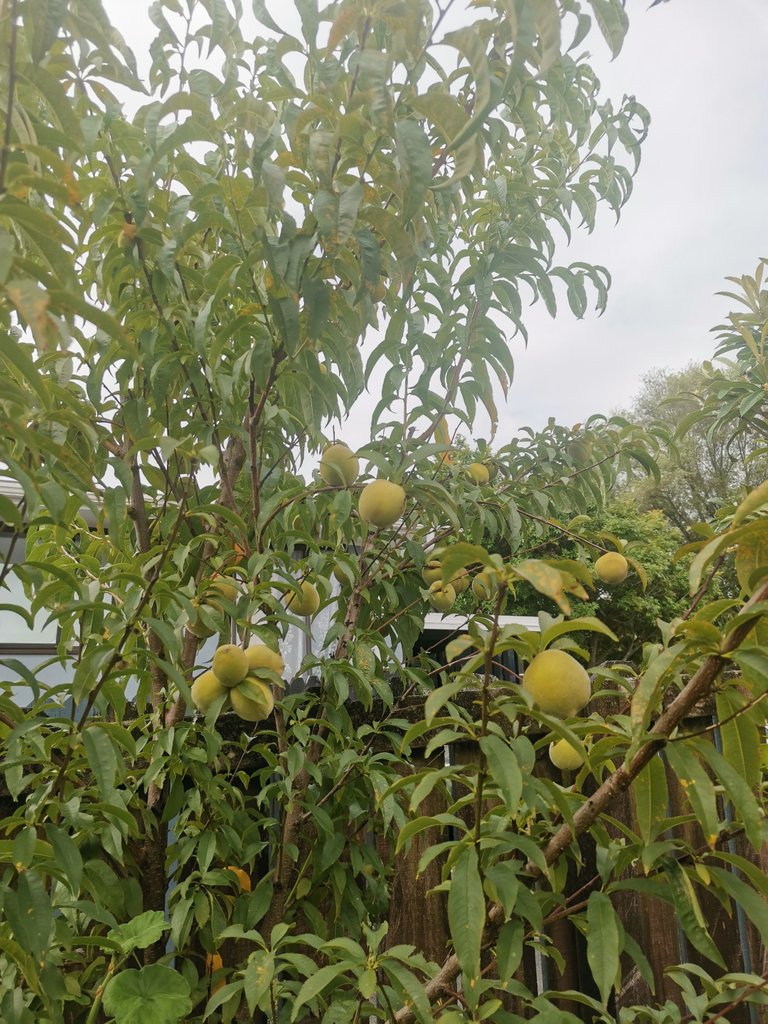 ---
Yellow guavas from cutting. I also have red guava from seed not shown here. These are the small type of guava we have locally, not the larger type that I can get in cans.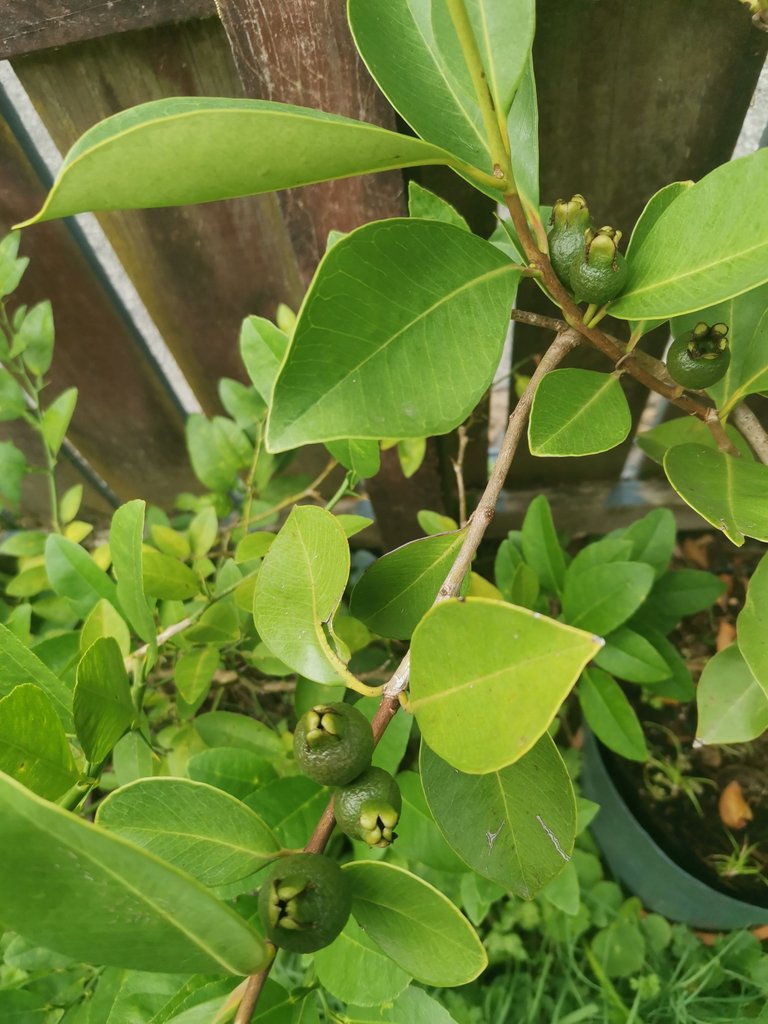 ---
Heirloom grapes. From seed. The area I live in used to be a wine-producing region and an orchard. These have been growing around the place ever since, even though that was decades ago. Pelargonium flower below.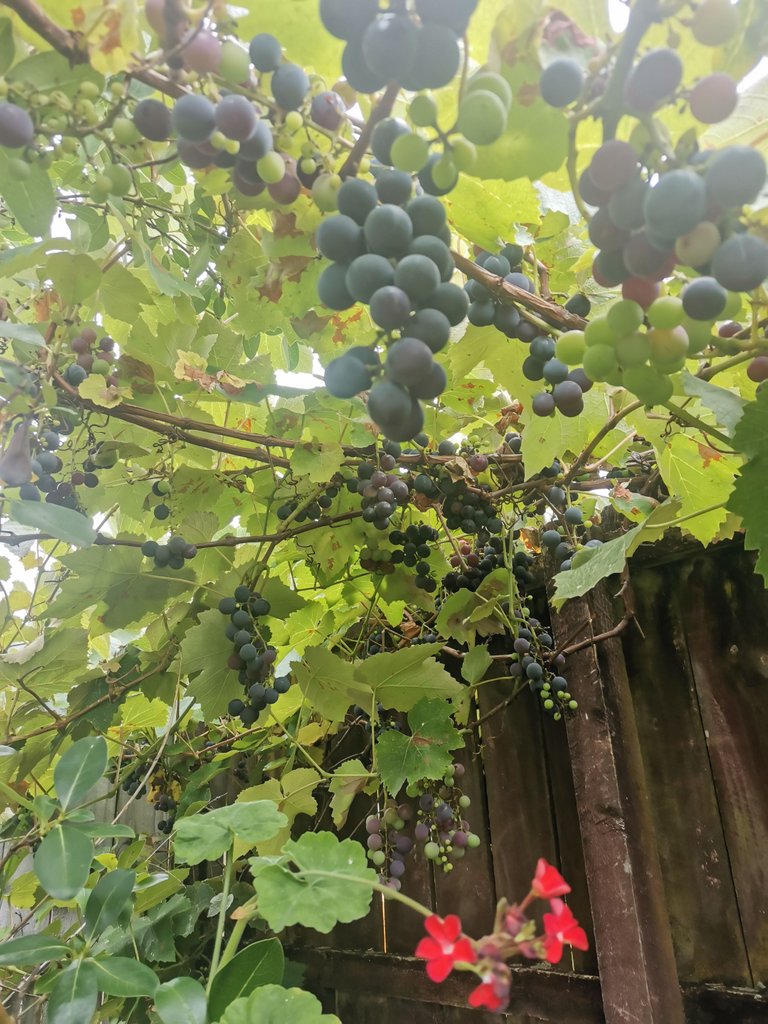 ---
Passionfruit. From seedling. I bought this and am training it.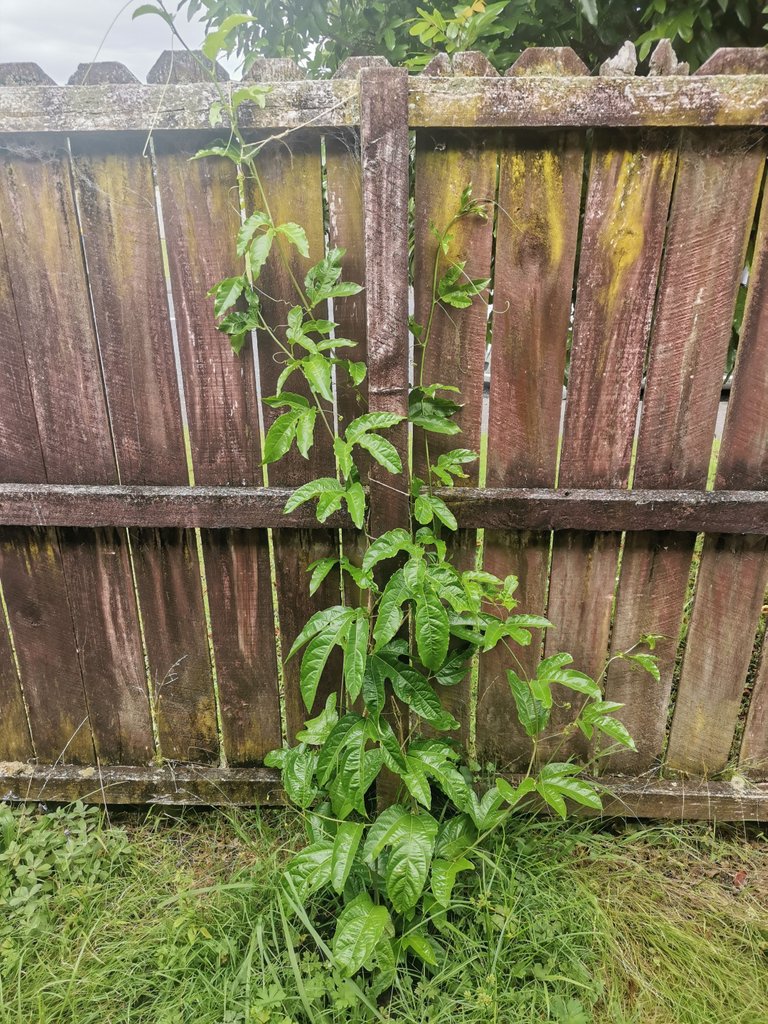 ---
Future Bonsai Projects:
---
Ivy that I hope to slowly train to hide the wire. There is an amaranth hiding behind it that I can't bear to pull out. Behind that an unhappy cyclamen.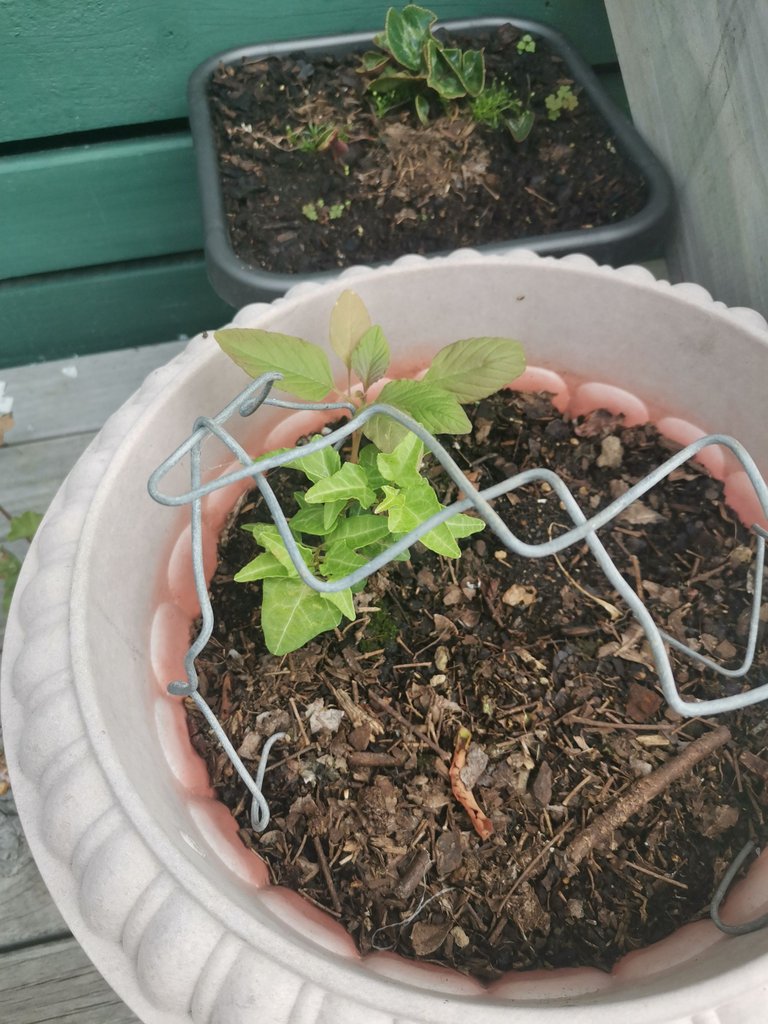 ---
The rock is photographed here. I got it from the seashore and then soaked it in fresh water to remove the salt. The next step is to drill a hole where the water has gathered and cement in wires. A tree can then be wired to the rock. Watch this space.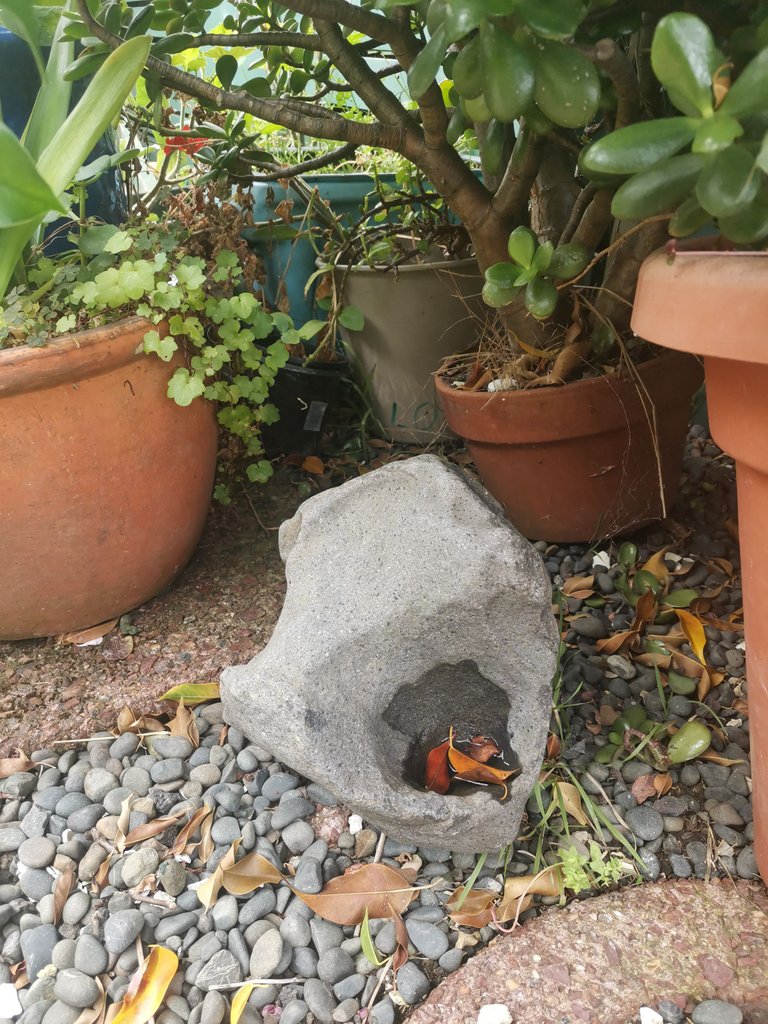 ---
This little kowhai is growing up happily. I will put it in one of my bonsai pots when it cools down. There is some nasturtium in the shot, a baby grape, some loquats, and some geraniums and succulents.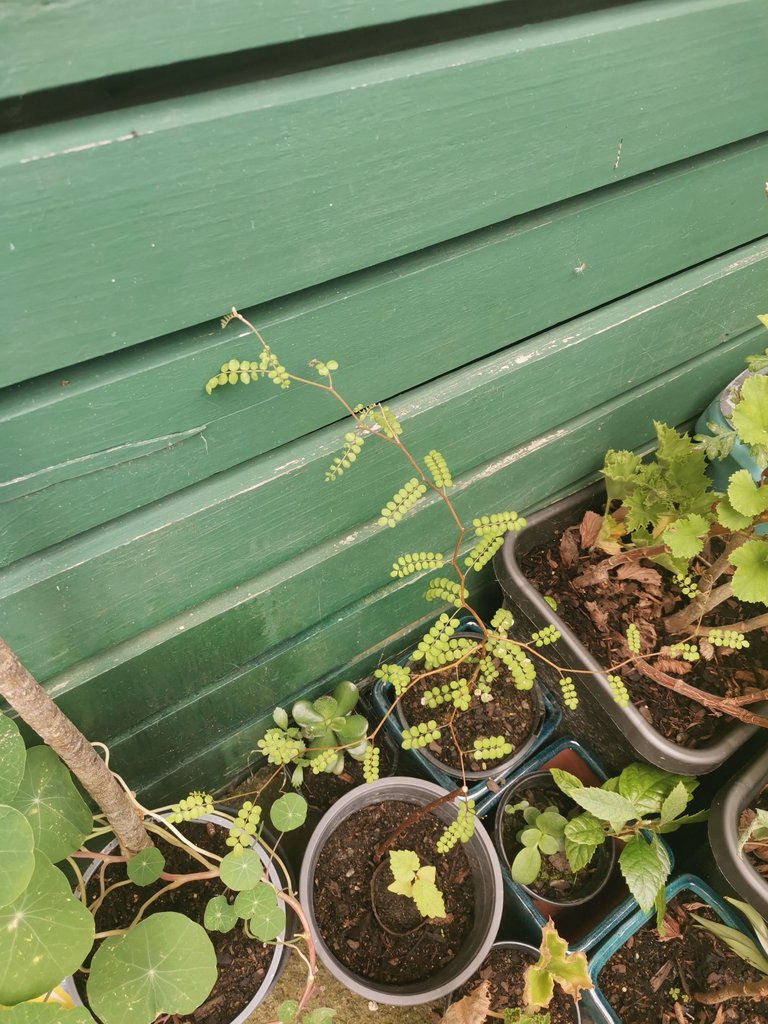 ---
And last but not least, an update on my previous gardening post. Here is the little cypress, happy in its pot with a couple of rocks next to it to add some landscape. It has grown some and is showing no signs of stress. So I'm happy too.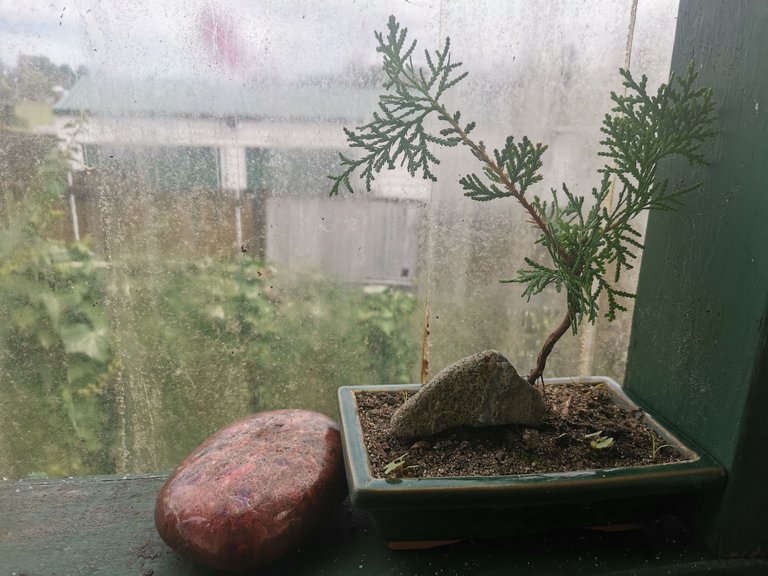 ---
That's it! I hope you enjoy the above. I look forward to the next post when it has cooled down a bit and I can start to practise a bit of technique. Thank you for reading. Expect more soon.
---
---