Openmic 105 | Diamonds- Rihanna(live acoustic cover)

---
I find it interesting that Diamonds exhibit coloration due to impurity. Even so, red diamonds are the most valuable of all diamonds due to their rarity.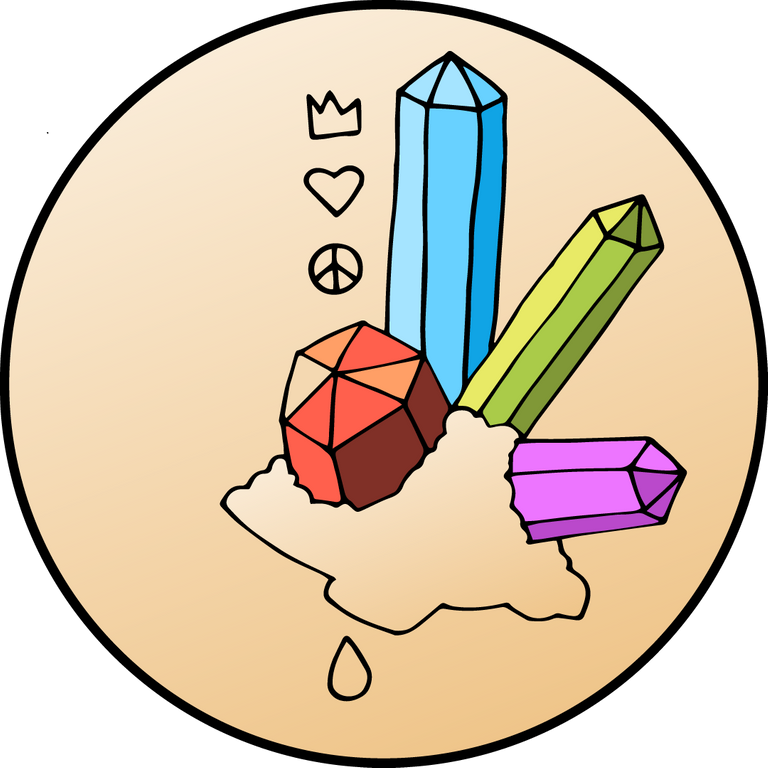 Because of their color, when confirmed to be genuine, they are worth a fortune. All colors are an ornament of nature provided by the creator with the additional purpose for differentiating and thereby creating value in one way or another
Could I be referring to the colorful artistry in flowers? You might consider an artist making beautiful and creative strokes with brush upon his canvas, his palette by his side. You may also wonder at times, why the conventional color for a heart is red.. Some folks favor a black t-shirt over white, some would have it the other way round. Whatever we do, we can't avoid colors because they're literally everywhere right?
The most unique use of colors i have come to appreciate however is when they are used to characterize emotions, we may sometimes feel a little "blue". For me, the color green represents hope, opportunity, a better day. For some people, red indicates danger. White can can mean purity, simplicity or elegancy.
Whatever the context and your interpretation of a color is, you agree with me that color is one of the most thoughtful aspects of creation.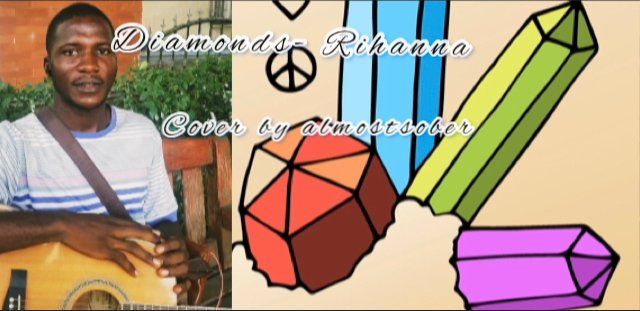 Diamonds- Rihanna

(cover by almostsober)
---
Life is colorful, and so is love
In this love song, Rihanna compares the Euphoria of love to the beauty of diamonds in the sky(stars perhaps). Its one f her greatests songs with over 1.9 Billion streams on Youtube, crazy right? This may be my favorite rehanah song of all time, but then again, there are tons of amazing Rihanna to pick from over the years that this legend has been in the industry.
Please join me with the lyrics below. I did not play to the tempo though, but please try to enjoy what iv'e managed here...
Lyrics

---

Find light in the beautiful sea
i choose to be happy
you and i, you and i
we're like diamonds in the sky
your'e a shooting star i see
a vision of extacy
when you hold me
I'm alive
we're like diamonds in he sky

i knew that wed become one right away
o right away
at first sight i felt the energy of sun rays
i saw the life inside of your eye
so shine bright tonight
you and i
we're beautiful like diamonds in the sky
eye to eye
so alive
we're beautiful like diamonds in the sky

palms rise to the universe
as we moonshine and molly
feel the warmth, we'll never die
we're like diamonds in the sky
your'e a shooting star i see
a vision of ecstacy
when you hold me
i'm alive
we're like diamomds in the sky

I knew that we'd become one right away
at first sight i found the energy in sun rays
i saw the life inside of your eyes

so shine bright tonight
you and i
we're beautiful like diamonds in the sky
eye to eye
so alive
we're beautiful lie diamonds in he sky

shine bright like a diamond
shine bright like a diamond
shine bright like a diamond

shine bright like a diamond
shine bright like a diamond
shine bright like a diamond

---

Thank you for stopping by, it's been a pleasure sharing music with you today.

---

▶️ 3Speak
---
---