10k Leo 🦁 Stake Milestone achieved before the Year End
I started this year 2022 with a goal to have a 10k Leo stake in my account and I had approx 4k leo power in the beginning. My yearly goal was bigger as compared to what I had at that time and I was required to add 6k leo tokens throughout the year. Its always a great feeling when we achieve what we plan and now I am also in the same spot. I am done with my goal for this year and we are still left with 1 month. At the beginning of the year, I thought it will be difficult to reach 10k from 4k leo because there is 1.5 times jump from the current balance.
---
10k Leo Stake
I am glad to share now I have achieved my goal for this year with a 10k leo stake. I did not power it up because I am waiting for the next LPUD event. I am sure that by that time I should be able to add a few hundred leo tokens more to the balance. I want to share with the community that there is nothing extra I did except believe in myself and engage more with this awesome family. Consistency is the key here and I followed the same throughout the year. When we are consistent, then we also learn many things and even make connections with many amazing authors here.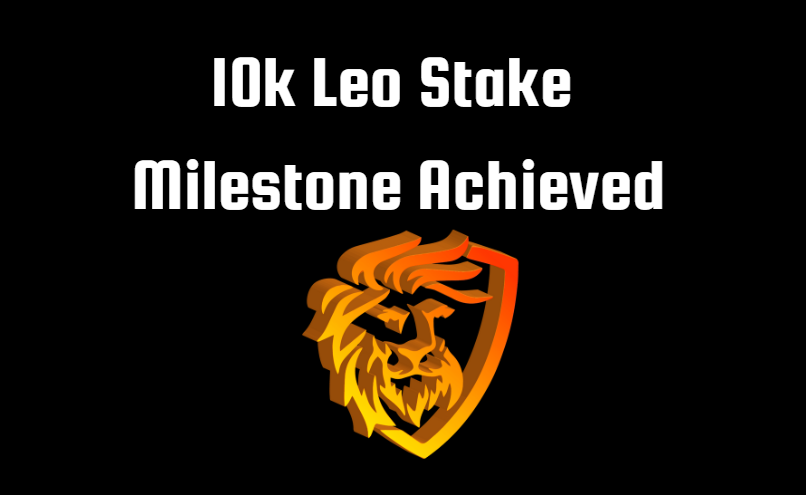 Below is the snapshot of my wallet and I still have 334 leo tokens in my wallet. I will be powering up all the liquid leo tokens on the 15th of Dec. Its confirmed that I achieved my goal for this year but it will be even more than this. I have followed the multiple ways to achieve this and it including- post reward, delegation reward and even buying from the market.

---
Next Leo Goal
I had 4k Leo at the beginning of the year and I have made it 10k so now with this I can think of making 20k or even 25k. I have not decided on the next year's goal as of now and I will share it later but most probably I will make it 20k. I have added 6k this year to my leo portfolio and next year I hope that adding 10k will be possible. Making the goal for the next year is not an easy task and I want to give it enough time so that I can set up a doable target and I can achieve the same way I did this year.
I believe in leofinance and I am confident that Leofinance will grow significantly in the next few years. The reason is simple, its backed by a hardworking team and they keep on doing innovative things. Now when that web 3.0 is growing so this can be one of the leading platforms for all money and finance-related articles. This segment is so vast that we can get a bunch of articles here and even we can onboard a huge number of users and investors.
---
Currently, the Leo price is low and I dont think that it will continue always, and later we might not get an opportunity like this to buy leo at a low price. Another good thing is that we can buy leo and stake to earn curation rewards from day one. You can also delegate your leo power to earn delegation reward if you have no time to do the manual curation and its a way to earn passive income. It works the same way hive does and this is a good source of passive income.
Thank you
Posted Using LeoFinance Beta
---
---