1K $Leo Powered up on LPUD.. Did I Slay the dragon?
Its Leo power up day today and time to power up leo. Its not about giving the power to someone else instead getting more power through our Leo wallet. I just love this power and want to have as much as I can and we can not forget that ''With more power comes more responsibility''. lol.
I am happy to share that I have powered up my leo wallet with 1000 leo tokens and this is a good amount of power I believe. Now I own 9666 Leo power after this action and because my goal is to have 10k leo power this year so I am pretty close to it. Did I slay the dragon? The answer is No because I could not power more than 2000 leo but it's okay as there is always a next time and maybe next time I can aim to slay the dragon.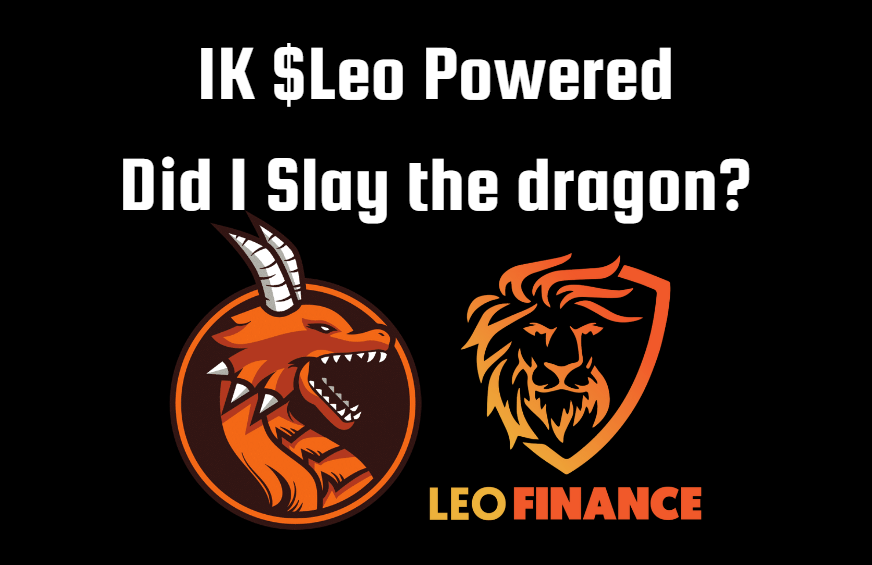 LPUD is fun
Indeed its a fun event because of so much excitement around the 15th of the month. I always like to add more and more power to my account because this way I can also enhance my curation reward. I still remember that prior to the launch of this event I did not even have the 5k leo power and in the last 5-6 months I have powered up a lot because of the LPUD event. Now I am almost going to touch the 10k power by end of next month but maybe I can achieve this milestone a bit early if I'm able to buy a good amount of tokens from the market. If you have not taken the part then I suggest you to power up some Leo and show your love for the event. The countdown is on and I'm able to do my bit within the time before this counter ends. This badge is a kind of great achievement and I had 2 badges already with my name.

Why more people should power up Leo
Leofinance is a great project and this is doing well. We have to understand that we are in the initial days of the project as Leofinance is going to be way bigger than what it is now. If we own a good stake in the project now then once things will be grown, it will be a good source of passive income for us. You will always have the option to curate an earned reward or delegate the power to someone and earn a delegation reward. Although I don't think it is going to be easy for me but just imagine if I can have 100k leo power in my account in the next few years then it is going to be a fantastic achievement of my blockchain journey. I have my goal with leo and hope to have more people having long-term goals and beliefs in the platform.

There are some rewards like in previous months and this month it has been made even better. I did my part and supported the event. I have also seen so many people sharing their updates and post for the power-up which is great. If I can be the one eligible for the reward then it will be great but if not then also I'm cool because my region is to power up because of the value addition in my account. I will continue to do the same unless I reach my all-time Leo goal which is going to be 25,000 for the next year. If I maintain a ratio of a minimum of 1000 tokens power up in a month then I easily assume that my goal will be accomplished by the end of the next year 2023.
Thank you
Posted Using LeoFinance Beta
---
---