2 days to go for Leo Power Up Day #LPUD
We are in the second week of November 2022 and just two days away from the Leo power-up day. As always I will be participating in this event as well and I am trying my best to do the maximum power-up. This LPUD event is organized by @Leogrowth and I like the way this community is taking part. This event is community driven so when more people participate then adds more value to the overall event and I expect that this will grow even more in the coming months. This is a very nice event because so many people come forward to lock their leo tokens with the belief that they are here for the long term. When any community follows this kind of enthusiasm then I think there is nothing that can stop the project to grow. It is very important for any project to have people with long-term goals and this also reduced the selling pressure on the market.
Leo Power Up Day
Leo Power Up Day is an event that is organized on the 15th of every month. This was started in June month this year and since then I have seen it growing with each passing month. I have been participating in this event since the beginning and I will continue to do the same. Participation is very simple and anyone can take part by powering up the Leo token on the day. There are certain rewards as well for which you can follow the Leogrowth account for details. It's because every month there are some updates it's always recommended to follow this account for the updated information and if you become eligible then you will be rewarded with some awesome stuff.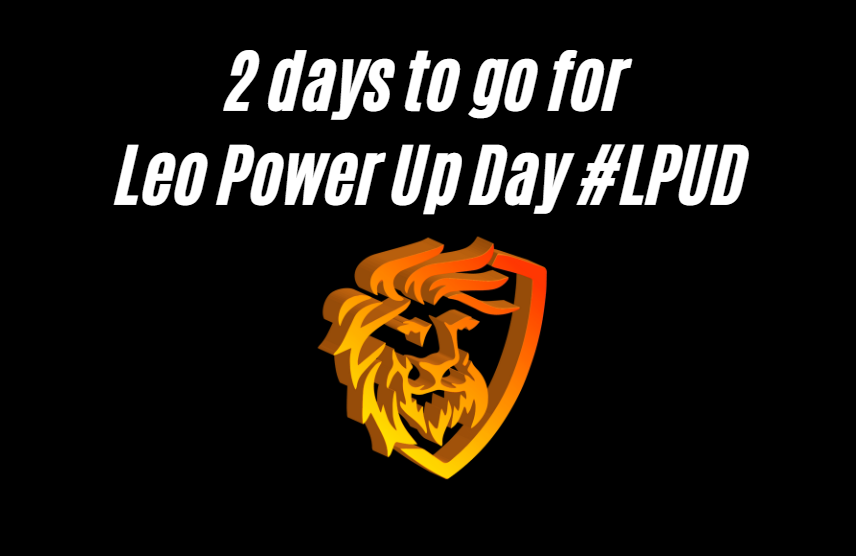 Why should we participate?
I believe that web 3.0 had just started and we are lucky enough to be part of its initial phase. Leofinance is the leading name in this and the team behind Leo is doing a great job to make it even better. Leo France is not just for finance-related dogging instead it is much more where we have a bunch of things available for everyone. The NATO token is called Leo and I expect that when the project will be gone then the price will also get the same effect. Currently, the token price is approximately $0.05 but when the project will grow then I'm sure this will not be here and it will also grow exponentially. If we can buy more tokens and power up then we start getting the curation reward immediately and price appreciation will be a bonus in the long term.
Howmuch I will power up and my Goal?
Last month I powered up my account with more than 1000 tokens in total and this month I'm also trying to do the same. I hope that I will be able to make it happen but if not then also at least I will power up a minimum of 900 Leo tokens this month. With this event, I have been able to grow my account faster so it is a good thing that happened and I'm glad that I have joined the initiative. Although I had my Leo goal prior to the event but with this initiative, I started powering up more frequently that is every month and even with the higher amount.
My goal is to have 10,000 leo power by end of this year and I'm very close to it. Currently, I have a 666 Leo power and after this month I am going to be close to 9500 Leo power so this way I will be left with approx 500 LP only. If things go as per the plan then I hope that by mid of next month I will be able to achieve my milestone after 1000 low power.
---
Let's come forward together on the legal power-up day and power up as much as we can to make this event a great one. In this way, we are also contributing to a strong token economy which will help us back in long term.
Thank you
Posted Using LeoFinance Beta
---
---