30k SPS stake achieved and SPS listed in Crypto.com Exchange
Three weeks back I published a post in which I shared that I am moving toward the milestone of 30k SPS and that time I was holding 28k tokens in my game wallet. I did buy some tokens and even accumulated tokens through a daily airdrop and now I am happy to share that I have achieved the mark of 30k SPS tokens. I have to mention that this is a great achievement for me and it always feels great when we accomplish something that we have been waiting for. Starting with my first milestone of 5k SPS and now I have 30k SPS is something that is making me feel good but I would like to mention that this is not the end and I am on my way to making it 50k SPS.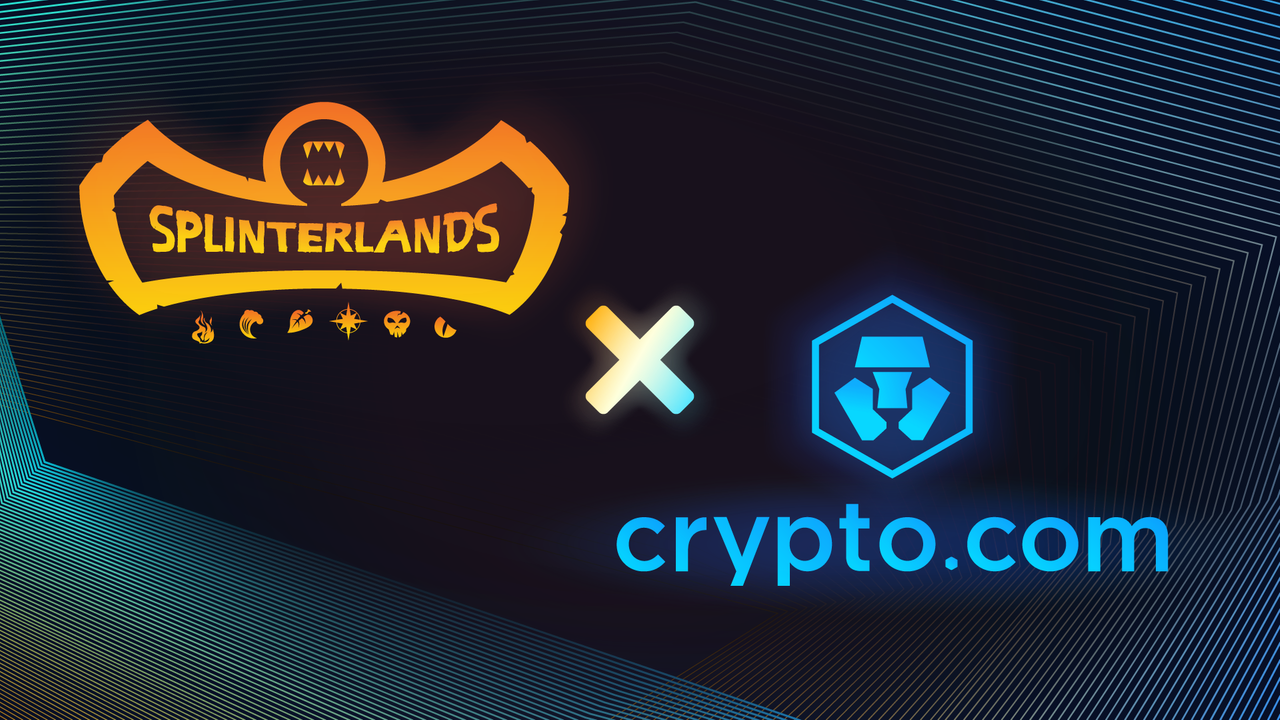 We know that SPS is a governance token of splinterlands and it has quite a big use case on the game ecosystem but that will take some time to build however there is a lot to come so it's the time when need to prepare ourselves. Here is the snapshot of my current holding and to be precise I am holding 30931 tokens which are pretty close to 31k tokens. My goal is to have 50k tokens and I am short of 19k tokens from now. Daily airdrop has completed 248 days so far and out of 365 days, we are left with 117 days, and since I get approx. 100 tokens every day so I will be able to accumulate approximately 12k tokens in the remaining period. So, there will be a shortage of around 7k tokens for me to reach the goal and this I will be doing through my purchase.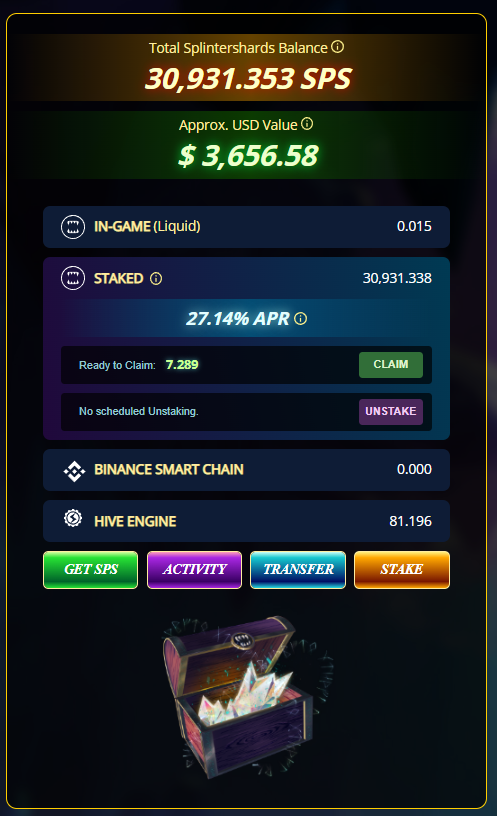 .src
I am bullish on SPS and it's because the token has a bright future. I can say that forget the current price and accumulate as much as you can because maybe the case that you don't get this opportunity later. There are so many tokens but choosing the right one is important and if the project and team are solid then you can just go for it and the same is applied here to the SPS token.
There is another great news SPS is not listed in the crypto.com exchange and I have seen this exchange doing awesome promotions and listing various tokens. This exchange is also very good in terms of innovation and they have their native token known as CRONOS and it was called CRO earlier. I expect that this exchange listing will bring more value and volume to SPS and of course, there would be many more listings in the future but as of now its time to celebrate this one and enjoy the momentum.
src
SPS token price has gone up by 3% and in last 24 hours approx. 1.5 million worth of tokens got traded and this is not a small amount but seems like things are gearing up.


src
An SPS: USDT trading pair is now available! We'll also be hosting a huge marketing campaign on their platform to reward users with $500,000 worth of SPS tokens! If you'd like to participate, you should get signed up today and check out all of the other great services that Crypto.com offers
There is something to keep an eye on because the team has announced an upcoming campaign worth the reward of $500,000 and I am looking forward to seeing more details soon so that I can also take part. Who does not want more SPS I am not an exception so I will also try to take part and it would be great I win something out of it? I am not a new user of the crypto.com exchange and I hope this will be for existing users as well so let's see how things will be unfolded in the coming days. Future is exciting with the game as well as for SPS and if you believe in this then just make the right move as you never know things start moving upside and you may regret not taking the right decision at right time but also, please note that this is not financial advice anyways.
Thank you so much
Posted Using LeoFinance Beta
---
---