Another Chaos Legion Summoner Card Airdrop Revealed
The splinterlands team has been burning chaos legion Booster Packs every day starting 1st Dec 2022 and its going to be almost 2 months now. They burn 25000 packs every day and this is giving a bigger dent to the total pack supply. The total supply is 15 million packs and every day burning 25k packs is reducing the supply faster which is why we are getting closer to airdrop soon. Now we are going to have another ear drop card very soon as the 13 million milestones are going to reach shortly. As of now, we are less than 100K packs left and once that is reached then we are going to have the card airdrop processed in eligible accounts.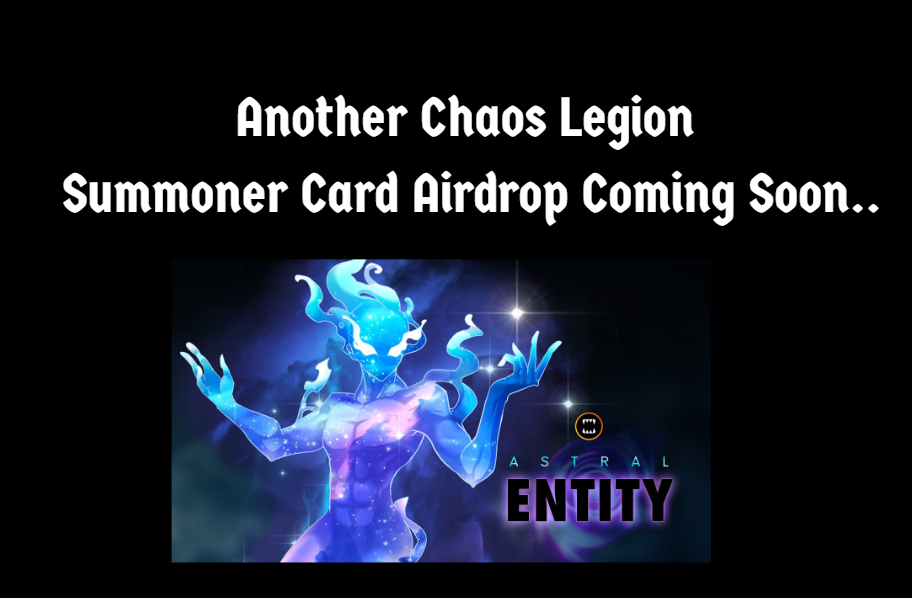 Chaos Legion Daily Burn
This is indeed a very good initiative to reduce the supply to the burn and with this, we can see more improvement and value addition in the overall game economy. It is important because we already have another mini-edition in place which is called rift watchers. Once this supply for chaos legion is exhausted then the next edition will get more attention. Even another edition that has been discussed in some of the posts but has not been announced should be out this year. That edition is called rebellion and hopefully, that will not come with such a higher supply like Chaos legion. I like this burn initiative and good to see that things are moving faster.
Upcoming Chaos Legion Airdrop
Now the team has announced another legendary card airdrop from the CL edition and this is going to be another powerful card addition to the game. This card is from death elements and it's called "Astral Entity". This card will come with 6 Mana costs and three abilities. Usually, the cards that cost more Mana to be in the game or more powerful is the one that is powerful and the 11th level offers 5775 collection power. When we hold high-level cards then it increases the overall collection power for the account and also makes the gameplay even better with an increased winning ratio. I have received earlier cards ear drop and look forward to receiving this one. I have purchased over 600 packs in total but the minimum guaranteed requirement for this card is 650 so I am slightly doubtful if in case I do not make this one.
Legendary Summoner
This is a legendary card and for sure the value will be higher as abilities are good in the game. I am not sure what will be the price of the card in the market but hopefully, this will be better and I hope to get a share of the airdrop soon. I have been accumulating all the summoner cards from the CL edition and will try to have this one also from the market with the increased level before the price shoot up later.

Currently buying a CL pack is a good idea because we get DEC tokens at a discounted price but the price of the pack remains the same which is 4000 tokens. I have already invested in the pack and this time I am running out of money so not able to invest anymore however if it is possible to minus some money and invest in the packs then I will try to do it as early as possible.
---
I have invested in the pack for the long term because I do not want to open the pack instead if cards are needed then I will prefer to buy from the open market. Sometimes we can get a better card through the pack open but I feel now is not the right time to open and even if I get a better price later then I will try to sell some and buy the cards from the market. The reason why I am holding these cards is that I would prefer to utilize this for adding more assets. Even I have invested in the rift watcher packs and that is also still there. I just opened a few packs out of the curiosity but now have no plan to open any more packs for card purposes. I hope that things will improve and that now is a good time to add many more assets to the game because of the bear market and now prices are low.
Thank You
Posted Using LeoFinance Beta
---
---