Coinmarketcap launched proof-of-reserve tracker for crypto exchanges
These days the crypto market is not doing well and all this has happened because of the FTX drama. Because of this incident now the community is looking for alternatives where they need not rely on centralized exchanges. We do not know how our money is handled by the exchanges and what they are doing with the user funds. Earlier it was just a matter of discussion but now after this recent incident, this has become a concern. The people have started looking for alternatives where they can either move the crypto to the hardware wallet or to the decentralized non-custodial wallets. It is because they do not keep the coins at risk and event there is a lot of damage done to the user's trust.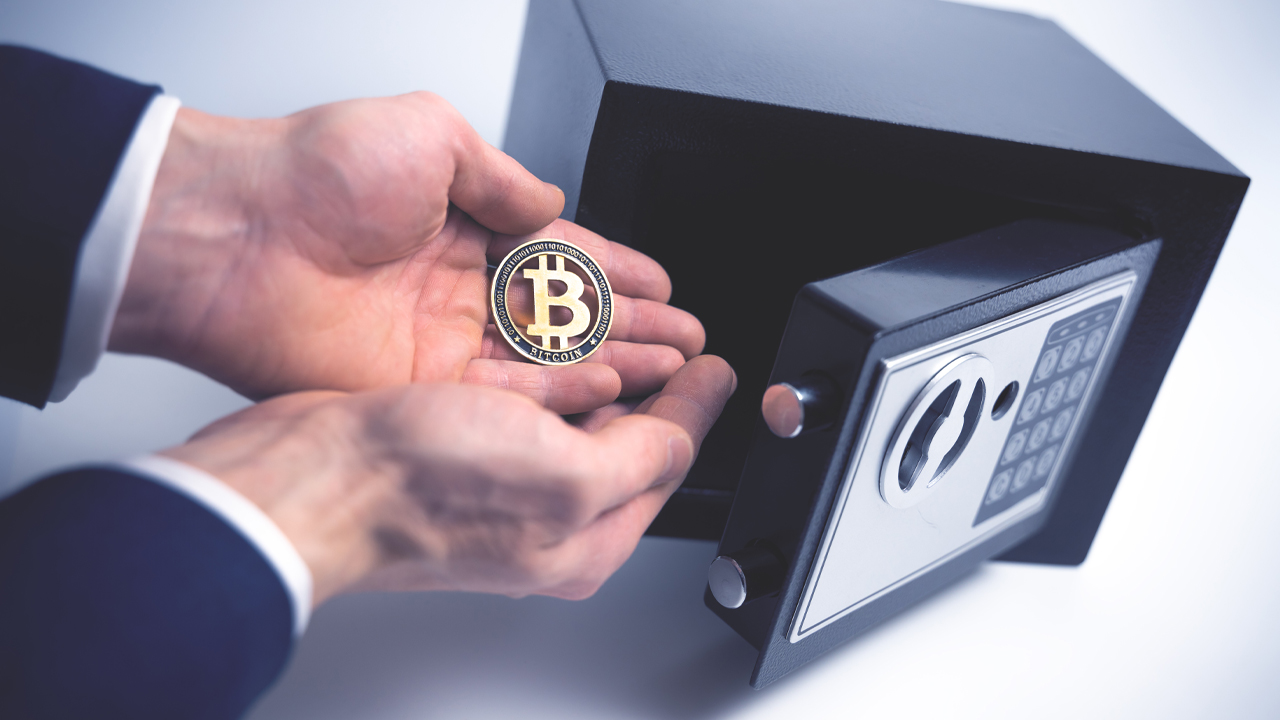 The coinmarketcap website is a well-known platform where we get almost every piece of information related to cryptocurrency and various projects. They have recently added the option to track the proof of reserve for the exchanges. As of now, we can see this information only for the exchanges where this has been provided by them and we can see a small icon added next to the exchange name in the portal. It seems like an initiative to build trust in cryptocurrency by the community because this is much needed.
In the five-part Twitter thread, Binance was given as an initial example with over $65 billion listed in its combined wallet addresses. Additional exchanges with PoR information available include KuCoin, Bitfinex, OKX, Bybit, Crypto.com, and Huobi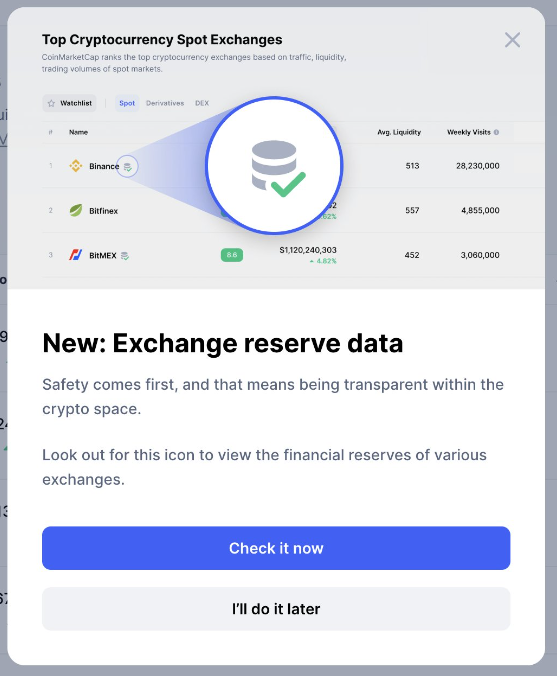 There are a couple of known exchanges who have declared their two for reserve and this can be seen on the hotel but still, there are many exchanges who are at to share this information with the portal. I do not think that they should be a problem because this way exchanges will be able to create a trustworthy environment in the market. Binance is one of the exchanges which has already shared this information and anyone can check it out on the coinmarketcap website.
I think that this is a good initiative by the coin market cap portal and hopefully many more exchanges will join hands with this initiative to make things clear and transparent for the community. Transparency is the key in any business where money is involved. If exchanges will provide this type of transparent data then people will start believing in them and hopefully, this will also work as a positive move for the crypto market. While this option is good to see the holding by the exchange but again I would say that it is always recommended to use the wallet which you own rather than keeping the coins in the wallet which is owned by a third party.
Thank you
Posted Using LeoFinance Beta
---
---