Community Page in Leofinance is growing
Leo finance has been doing great and we can say this because we have seen a lot of development in the past and now they keep on working at the same pace and that is bringing a lot of innovative features to the community across their products. Sometime back Leo finance higher he started adding communities on there Leo finance page and now I can see there are quite a few names added and this shows that in the coming weeks/months we might have even more names in the list.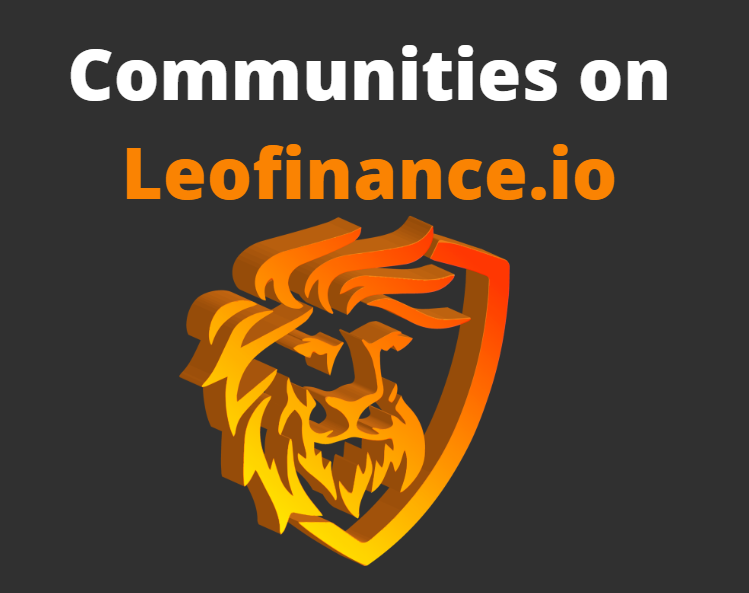 We remember the time when community addition on high highs helped and how this has been a game-changer feature on the platform because now it's hard to believe that we can even work without communities. Communities are like a home for a particular topic or category and This is why this is a very useful feature where we can categorize your content. I don't know there is no way to select the community while creating the content but I think soon this will be made available for everyone and that's when it is going to be so much fun because even though it is related to finance and money but also we will have various communities to be part of and I can also see the curators and moderators are already assigned.
What is Communities in leofinance?
Below is the screenshot of the communities tab in leofinance we can see a long list here but I'm sure this is going to be even longer in the coming months. This is a very good initiative through which they are trying to bring more categorization and more options to the content creators and this way the content will be more specific I expect the communities. Although finance is a single word it is quite a big portfolio that is consist of a lot of components so through the communities the Leo team is trying to provide more options to the creators and also to the people who consume the content.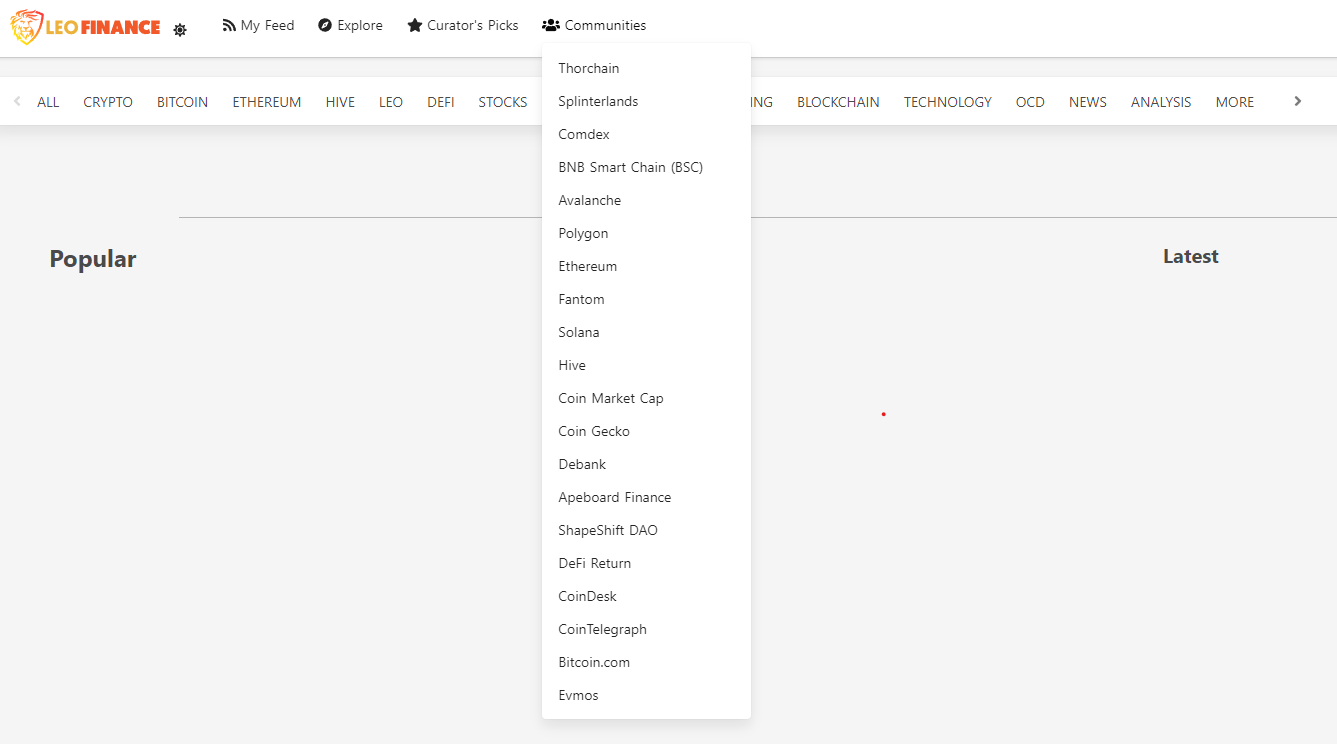 We are in the bearish market and it has been already proven that during the bear market usually there is a lot of development and seems like the Leo team is trying to do the same since they are focused on making things. They have been working on many upcoming changes on low finance as well as they are bringing more features to they are DeFi platforms as well. If we look at the list right now then there are twenty names in the communities including high and some of the are popular that including splinterlands BSE Polygon ethereum et cetera but there are a few which I will I'm not much aware of.
How is it going to work?
I believe that Leo finance the platform where content creation is amazing but at the same time consumption of content is very important and I'm one of them who do it almost every day. With the communities options, people who consume content will be able to pick the category or the segment that they want to learn about and can easily go far this way they will be able to find the specific content for their learning. It is also very helpful from the aspect of the content creators as they will be able to provide the content in their specific category based on what content they are creating and how it is going to help the people who are here to learn. So this is going to be helpful for both content creators and people who consume content because now they will have specific categories to select and it is going to save their time as well as it will have more visibility on the content.
---
I expect that many more features will be added and this is going to be a fantastic addition on the platform where it would even be benefited so it stay tuned and I hope the team will announce further updates soon so I'm also looking forward to the same when there will be an option to post in the specific community which is not available as of now.
Thank you.
Posted Using LeoFinance Beta
---
---