Crypto Community Expectations from Budget 2023 in India
The union budget is around the corner in India and the cryptocurrency community is expecting some positive updates in the budget this year. In last year's budget, tax on cryptocurrency was introduced for the first time. It was a good initiative I believe but later on, things turn out to be a different way which was not expected. In India every year the union budget is presented on the 1st of Feb so from today we are left with 3 days in between for the budget. This budget is for the period April to March which is the financial year in India. This budget is something that is related to all the first in the country and everyone is affected directly or indirectly. If something good is done then we are benefited but if things are not good then we are affected negatively but there is no way that we can avoid it.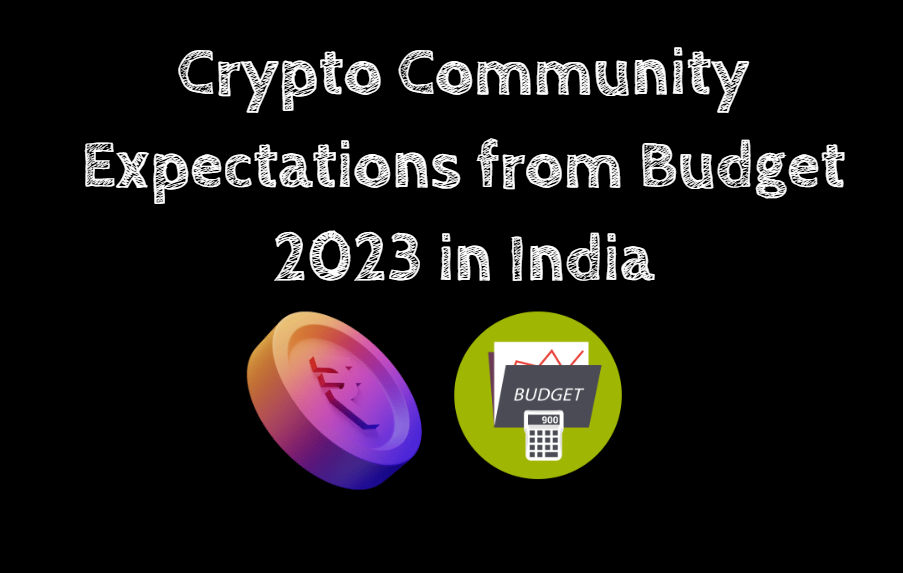 Tax reduction on Cryptocurrency
Currently, crypto tax is flat at 30% in India and there is no slab like we normally get with another type of asset. Usually, they are slabs for the different types of income but surprisingly this slab is not applicable to the income from cryptocurrencies. Now the exchanges and traders are expecting the government to reduce taxes in this year's budget. Because of the higher tracks rate, there is a drastic fall in the trading volume. They have also introduced an additional tax called TDS which is 1% and it is applicable to each buying order. Reduction on both is needed to give some power to the cryptocurrency community. They are eagerly waiting for the budget to see if there is something for them and if it happens then the industry will get some relief as their trading volume will rise after the change.
Regulation
This is another thing that is expected from the budget but I believe it's not going to be that much easy and to be honest, I do not expect regulation from the government. This regulation is definitely a requirement to make crypto even better in the country but seems like the government is least interested as of now. I believe they can take their time to think about it but in the meantime, they should provide a favorable environment to the crypto exchange and users so that they can trade with ease. There have been multiple discussions in the past where RBI is against crypto but the government is exploring the possibility.
---
This looks like they are confused and decisions are contradictory which is affecting the overall crypto ecosystem in the country because people feel scared. Crypto is not a currency but it can surely be called an asset that is treatable. In simple words, it is like a stock that we can buy and sell against Fiat currency but this cannot be used to buy goods and services. I hope the same fundamentals can be applied with crypto as well where people can trade but cannot use the same to buy goods and services. Recently data was shared about tax collection through Crypto trades and as per the data government on 60 crore INR as tax from the trading revenue across exchanges in the country.
This is the situation when the trading volume is down by more than 90% so just imagine if the situation is normal then how much tax revenue government can generate even with the less tax percentage. I am also looking forward to the budget of this year to see all things will be unfolded and what changes the government is going to make in the life of the common man.
Thank you
Posted Using LeoFinance Beta
---
---