Take time before you make a decision but once you do then don't think again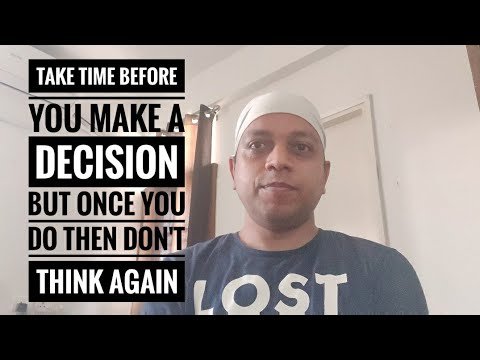 ---
Hello Everyone
Good day to you all and I hope that you are doing well.
Today in this video I have talked about decision making and it's one if the thing that require good amount of time before making the decision.
I believe that it's fair to give enough time to thought process before we conclude but once we decide then there is no need to think again and it will be waste of time.
Thank you so much.
Have a great day
---
▶️ DTube
---
---