DEC Token Price seems Going back to its Peg range..
DEC (Dark energy crystal) is a token in splinterlands. Earlier this token was part of the reward pool but now it has been replaced by sps still we cannot ignore this as this still has got a very good use case in the game ecosystem. This can be used to buy card packs and various other assets in the game. Now the earning potential is limited with this because most of the rewards are now paid out in form of sps. DEC token is one of the tokens that is pegged and it is expected that 1000 tokens will be worth 1 US dollar. Currently, it is not there but seems it is moving toward that range. I still remember that its price was very higher during the AirDrop for sps because more DEC balance contributes to the increased distribution of sps. Not since the AirDrop has been ended for sps three months back so the price has dropped a lot.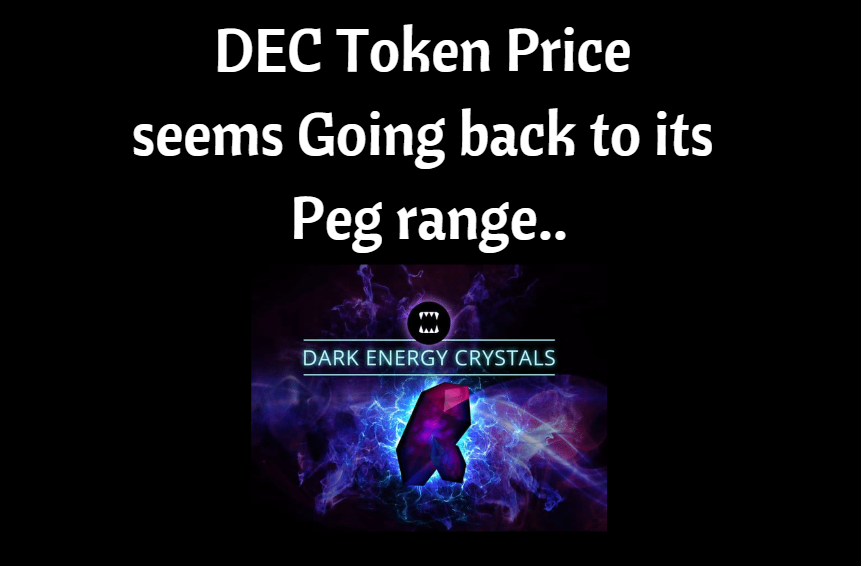 I hold more than 800 key tokens in my account and I do not want to sell. I have a plan that I will buy some more and make the balance to 1 million tokens in total. The best use case, in my opinion, is to buy packs in the game because I can get the token at a lower price but there is no impact on the price value in form of dec. For example, if I want to buy one Chaos legion then I can get it for 4000 tokens whereas I can get 4000 tokens for less than $4 in the market. We know that the current value for one CL pack is $4 but this way we can get it far less than $3 easily.
Here is the current value snapshot whereas 1000 tokens are worth $0.77 which means the value is still 23% down from the peg range. A few days back it was in the range of 60 to $0.65 so there is a good improvement I would say however it still has a long way to go. If it goes there to the $1.00 range then also it is good because anyways the token price will increase but if it does not then it will be a good time to buy more and using the token to buy more packs is a good idea.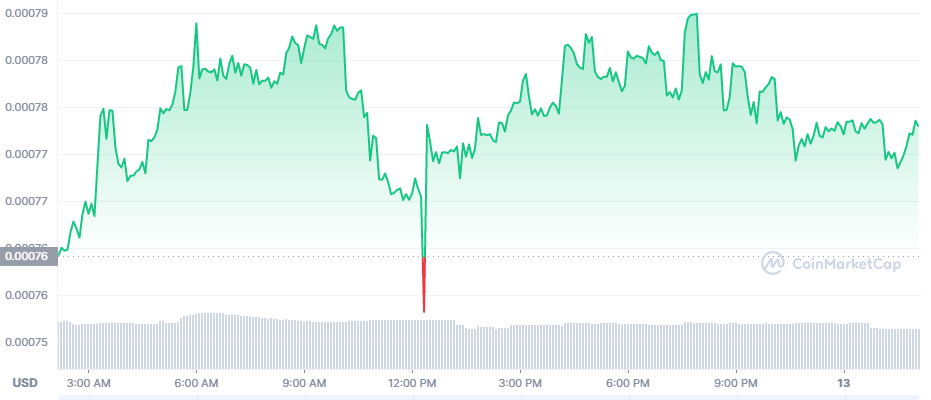 the chart above is showing green color in the prize which seems good for the token price and seems like it is getting ready to grow further and if this continues then we can see it to a better price soon. The team is doing a lot of work and they are trying to add value in the entire ecosystem including sps as well as other assets in the game. Even for the CL edition, they are going to start the burn effectively the 1st of December which I think is a good initiative. This will add more value to the packs because they will continue to burn the quantity every day by 25,000.
We know that less inventory means more price and this way we are going to have the next AirDrop soon. I have purchased more than 600 packs in total so far and planning to buy more however I'm already eligible for the next AirDrop because the required packs are 600. The highest range would be 675 for the last AirDrop and I will buy more packs before the distribution of the next AirDrop after just the next one.
Thank you
Posted Using LeoFinance Beta
---
---