Gemini exchange Laying off third time in less than a year
Gemini Exchange is based in the US but operates in some countries and during the bull run this has done pretty well. It seems that the current situation is not good as they have been reducing their manpower. The crypto market is in a bearish Trend and because of days, many exchanges are affected in terms of trading volume. We can see some green colors these days but I think that is not good enough for these exchange to manage their operational cost. They certainly need a good volume because that is their main source of revenue. Some of the exchanges are affected because of the Luna and ftx crashes and even there have been many small incidents in between that have also affected the overall crypto community.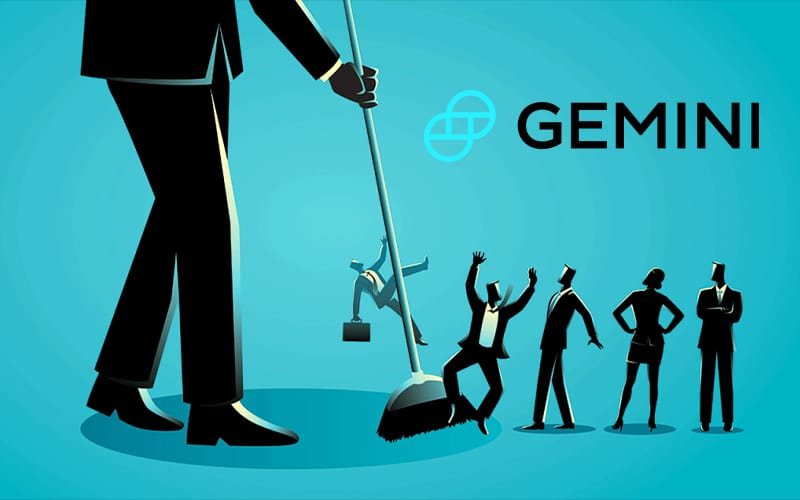 Gemini exchange layoffs
A layoff is never a good experience for the people who lose jobs with this decision of reducing manpower by the Gemini is going to affect people again. I expect that if the market continues to happen like this then we can see many more exchanges doing this as they might not be ready to absorb the cost when they are business revenues are reduced. It normally happens in every industry and not happening for the first time. Whenever there is a deep in the margins and revenue then people are targeted in the name of layoff or cost management. Even Google is doing the same so we cannot blame the company because many big players are doing it.
Crypto exchange Gemini will reduce its headcount by 10%, a spokesperson told CNBC on Monday.
It's at least the third round of cuts in less than a year for Gemini, which was co-founded by twins Cameron and Tyler Winklevoss, and unlike many of its peers, is subject to New York banking regulation.
I have not seen any news or update from Indian exchanges about the manpower reduction which I think is good but I doubt if the situation will be the same then it might start. It will be really great if the exchanges manage somehow to absorb the cost even when the market is down. Apparently, Indian exchanges are affected badly because of the tax implementation but still, they are managing so I am sure these exchanges based in the US having a bigger market share can also manage.
I hope the market moves forward in the right direction and show some growth but that is something not in our hand. This is also because the global economy slow down and the crypto market is not the only segment that is affected by this. We never know if we can see more but news and updates in the coming months where companies are trying to reduce their manpower further.
Thank you
Posted Using LeoFinance Beta
---
---