MetaMask Integrated Apple Pay to Buy Crypto
MetaMask is a leading decentralized crypto wallet and most of them use this for various crypto-related things. It's mostly used on Defi but there are many other ways to use the wallet. This wallet is quite advanced as it has multiple device support and has an application available for users. I use the wallet on my pc as well as on my mobile and on both devices it works. We get full access and control of our funds since the key is shared with us and we have full ownership.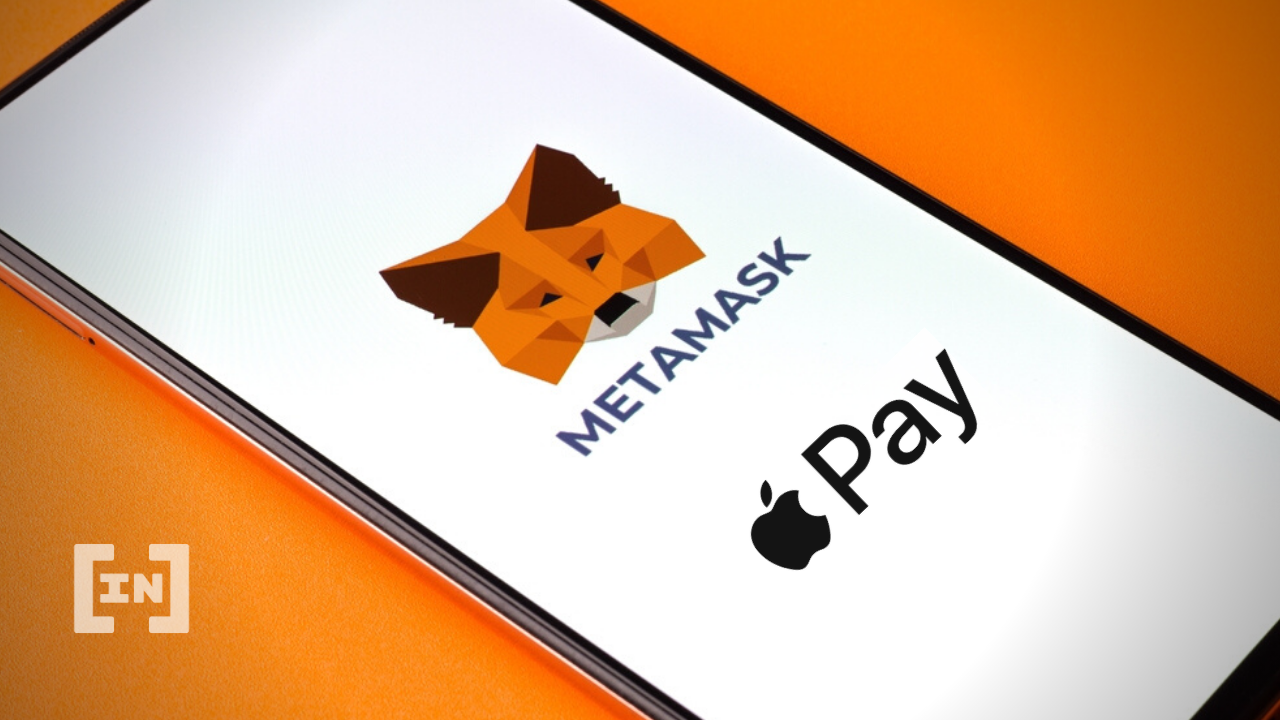 MetaMask was a well-known wallet for Ethereum and ERC-20 tokens but later on, with more adoption of Binance Smart Chain (BSC) this is upgraded with the functionality and now it supports both chains with some minor settings in the wallet. It's easy and secure as far I can see however there have been some incidents where some people lost their funds because of a hack and till now it's claimed that this is a bug in the wallet. This can be possible if the key was shared somehow.
The popular Ethereum crypto wallet MetaMask has expanded into the Apple ecosystem by launching an integration with the firm's payments platform.
There is great added integration now for the people who use apple pay and wants to buy crypto with as now metamask has added the option to buy crypto through apple pay on metamask.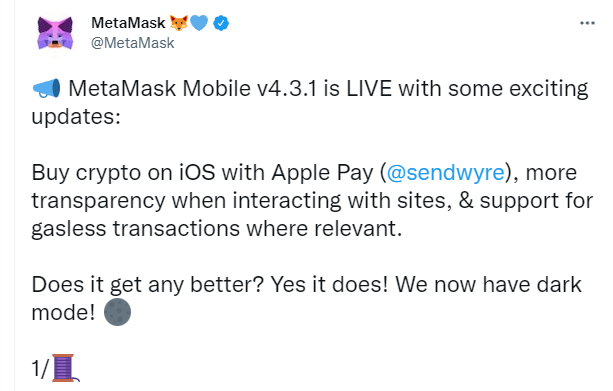 There is also a video in this Twitter thread that is sharing the steps and the new functions of the wallet so it's worth checking out. This is very good and I believe that this will enable more people to buy crypto with ease and will result as a value addition to the crypto space. Unfortunately, apple pay is not available in India so I can't try this and even these days the tax rules have created lots of chaos in the crypto community.
Crypto should be available to everyone and buying it should also be easy and convenient so that more people choose it to buy and this will bring more value and price appreciation. We prefer to use mobile for many things and adding the option to through apple make using the mobile is so good and I expecting that this will also add more value to the ecosystem of apple pay. It can even drive the growth and even some day Google play add the service to buy crypto. You never know what can happen in crypto.
Thank you so much
Posted Using LeoFinance Beta
---
---