Either Solve the problem or leave the problem but we shouldn't live with the problem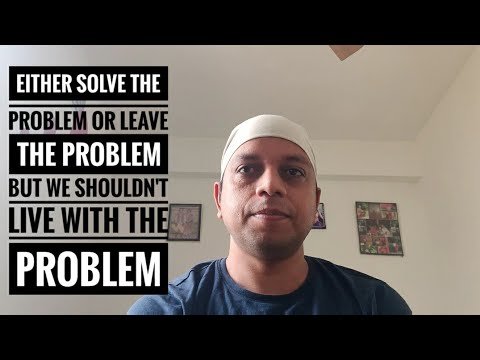 ---
Hello Everyone
Good day to you and I hope that you are doing well.
Today in this video I have touched the boat problems and discussed the aspects and it's involvement in our life. We all have certain problems in our life but I believe the best ways to either solve the problem or if we are not able to solve then leave the problem however living with the problem is never the solution and we should not do it at all.
Life becomes boring and kind of disappointing when we start living with the problem because this way neither we can solve it nor we will be able to leave it better to avoid living with the problem.
Thank you so much.
Have a great day
---
▶️ DTube
---
---