Plan for more DEC Accumulation in Splinterlands
there are 3 tokens in the Splinterlands game and each token ha sits different value. These are SPS, Dec, and SPT tokens but SPT is one of the coins with no use case in gaming. Its only for creating content or we can buy NFT through this. I often talk about SPS but today I will talk about Dec which is like in-game currency.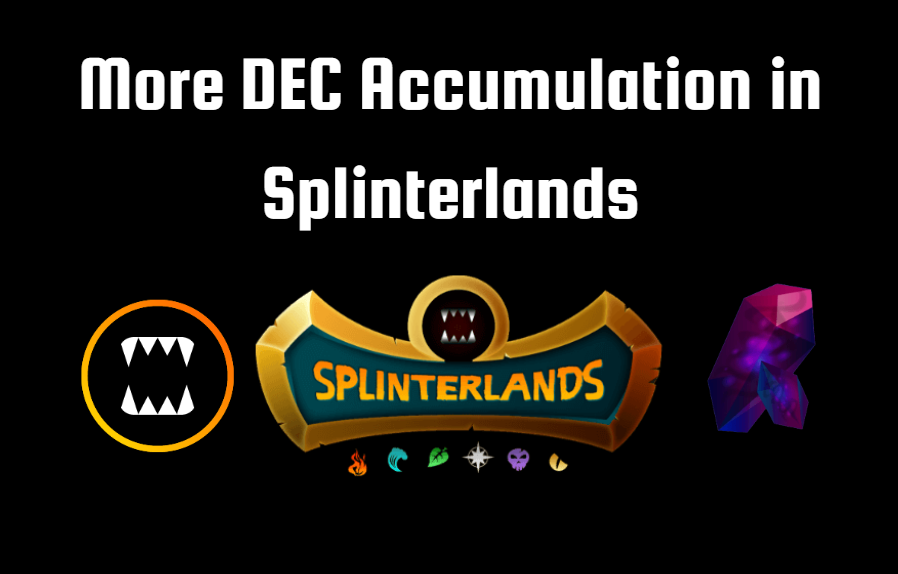 This is one of the tokens that has been removed from the reward pool but still, I feel it is a great talk and hold because of various reasons. One of the major reasons I would like to call out here is that I can use the token to buy almost everything in the game. I can buy cards and packs which are the most valuable assets in the game ecosystem using the DEC tokens. This token is also used whenever there is a promotional sale and recently I used a big chunk of DEC to buy a neutral summoner card.
I bought Lux Vega through DEC
I had more than 500k tokens in my wallet and I use it all to buy one of the fantastic promotional cards which was released in limited quantity. I used all my dec tokens to buy the card and I am very happy with my decision. This is a powerful card and I enjoy playing with this card. All thanks to my Dec holding that helped me to own this card.
DEC on discount
This is a packed token which means 1000 tokens are worth 1 USD but currently the value is down and as of now 1000 tokens are worth 69 cents. It means there is a discount of 32% if you buy now which I think is a great opportunity to buy because ultimately these tokens are considered as $1 value for 1000 in most of the assets purchased in the game. I was expecting the price to go further down but it did not happen for quite some time so now I am planning to buy some. My plan is not to buy and book profit instead I will hold the tokens long-term so that whenever there is a good opportunity to buy any asset then utilize my Dec holding for the same.

The price is low these days but I think it is because of the market sentiment which I hope will be improved once the market is in a better situation. There is one way that I can follow to earn a good amount of DC and it is through the rental but I do not want to do this. It's because I play the game and renting out will reduce my gaming reward so it is better to accumulate more SPS and other assets than dec.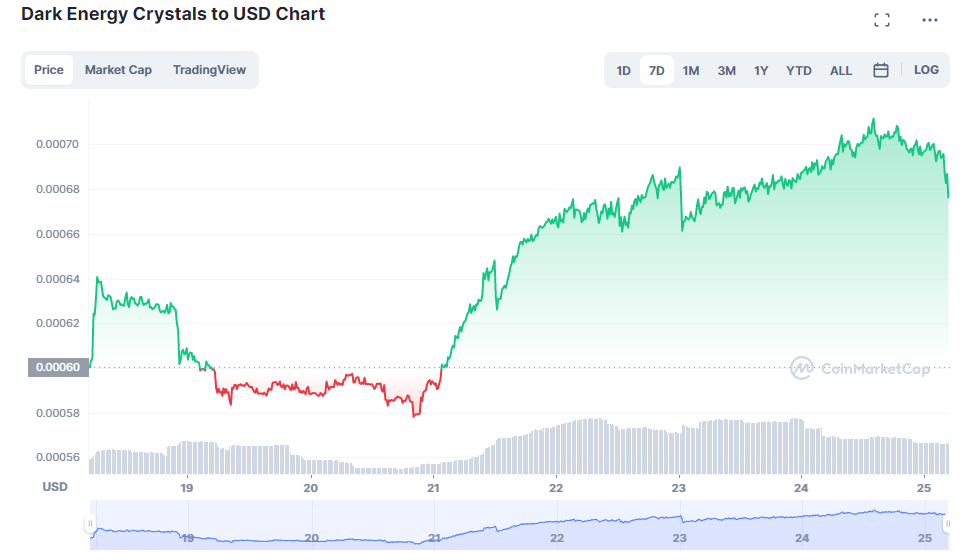 I am planning to buy more DC from the market and will keep a close eye on the price if it drops further. Undoubtedly this discount of 31% is very good but somewhere I am trying to be greedy so that I can get even more tokens at the same price. I might sound unrealistic but it is a crypto market and it has happened multiple times in the past so again there is a possibility for the same. However, for that, I need to have patience. I am not in Harry and will give it enough time but at the same time, I will continue to track the price closely.
My current DEC holding is low but I am planning to grow it further hopefully in the next few months I should be able to have a decent stake again. I am already on for SPS but DEC will be additional for me and in this bear market its highly recommended to buy and build a bigger holding.
Thank you
Posted Using LeoFinance Beta
---
---