ROI of 110% with SIP in Bitcoin
Hello Everyone
I always believe that investment should be done with a long-term mindset and even with consistency. Short-term investment can give good return sometimes but the probability of loss is higher and I am not in the favor of short term. Its obvious that we need to do our own research about the investment instrument prior to putting money on this.
I am sharing one of the investment experience that I did this year through SIP (Systematic Investment Plan). This year in the month of April 2020 when the Covid lockdown was going on I did start my SIP to invest daily in Bitcin and the daily investment amount is $1. This is just one USD which is not a big amount but since I was going to do it for the first time so just did it with this minimum amount.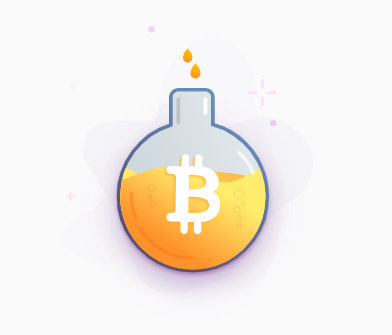 src
Here is the snapshot of my dashboard that shows the growth of the investment. It shows the invested amount is USD 245 and the current value is $514.32 that has given then returns of almost 110%. Crypto is not something that makes people rich overnight but this kind of returns are definitely awesome because no other instrument can give this much returns and that too in almost 9 months period.
Its a SIP that I did in bitcoin and this website buy Bitcoin worth 1 USD every day and buying daily helps to get the benefit of price fluctuation.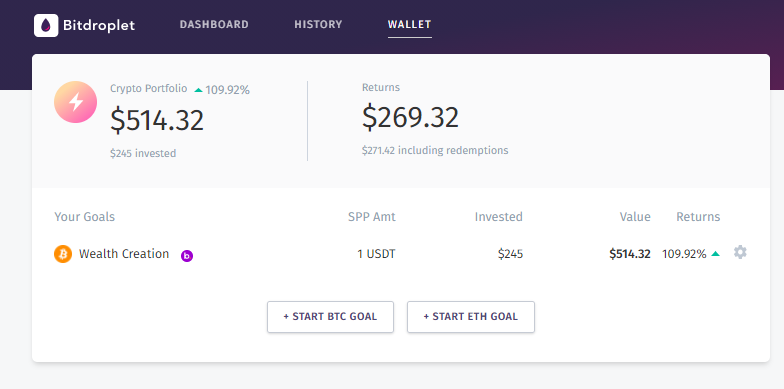 I never had the thought of this kind of performance for this SIP investment and I am very happy with my decision. Now they have also added the option to buy ETH through SIP so maybe next year I will be doing it. Overall its a great start that I am happy to start this SIP. Recently they have added the same option for Eth as well but I am hoping to see if this can be done with Hive and Leo token. Hope the exchange list HIVE and LEO tokens also in the future and if it happens then it will help many more Indian users to be part of the crypto space.
Thank you so much for reading my blog.
Have a great day.
(Images are taken from Bitbns exchange wherever the source is not provided)
Posted Using LeoFinance Beta
---
---