Change may be good or bad but always possible. Let's talk about it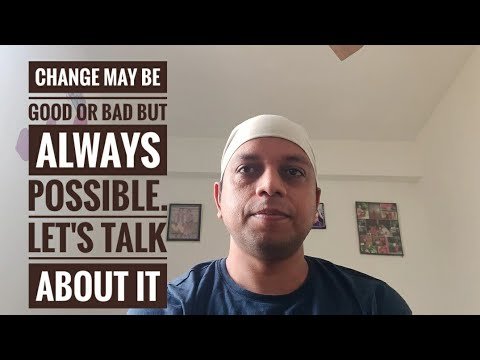 ---
Hello everyone
Good day to you and I hope that you are doing well.
Today in this video I have talked about the change and how it is always possible because looking at the possible scenario we can bring it on the place however it can be good or bad that we can't predict.
Change is the only thing that's constant in our life so we should always be prepared and adaptive towards it.
Thank you so much.
Have a great day.
---
▶️ DTube
---
---