Leo Magazine #37: SocialFi , USDC on Polkadot, BSC on Thorchain, Citigroup and Deutsche Bank plus more!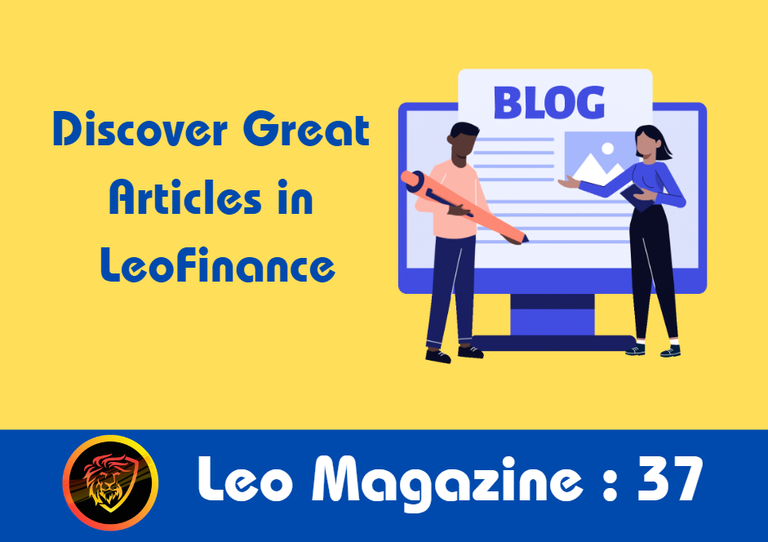 Hello!
Here is another edition of LeoFinance Magazine and we have picked some of the best articles published in leofinance.io this week for your read. You just need to sit back and enjoy the selections.
🅽🅾🆃 🅾🅻🅳🅴🆁 🆃🅷🅰🅽 24 🅷🅾🆄🆁🆂
🅼🅾🆁🅴 🆃🅷🅰🅽 24 🅷🅾🆄🆁🆂 🅰🅶🅾
2 🅳🅰🆈🆂 🅰🅶🅾
3 🅳🅰🆈🆂 🅰🅶🅾
4 🅳🅰🆈🆂 🅰🅶🅾
5 🅳🅰🆈🆂 🅰🅶🅾
6 🅳🅰🆈🆂 🅰🅶🅾
7 🅳🅰🆈🆂 🅰🅶🅾
---
🅴🆇🅴🅲🆄🆃🅸🆅🅴 🆂🆄🅼🅼🅰🆁🆈
Hope you enjoyed the reading and thank you so much for your time. I hope that you have enjoyed reading the selection and that it's worth your time. Please try engaging with authors as they will appreciate any form of engagement, you can provide.
See you in the next edition!
Tagged on Request:-
@marajah, @ijelady, @peniel2010, @ksam, @princessbusayo, @rhozolive, @beauty197, @sammyhive, @katerinaramm, @justiceanietie, @luchyl @fokusnow @itwithsm @monica-ene @shawnnft @ismartboy
Reply in the comment if you want me to tag you next time or if you like to get removed.
Posted Using LeoFinance Alpha
---
---