Still Accumulating Voucher tokens Everyday
The vouchers is one of the tokens in the splinterlands game that was launched along with chaos Legion packs. This is not like another normal token in the game instead it comes with one of the best benefits that we can avail while buying promotional cards in the game and even during buying the packs. I still remember the price which was at its all-time high during the presale for CL packs. It was gone more than 22 hive now it is just 0.25 hive as of now. The use case is important for any token economy and somehow I feel that this needs to be improved with vouchers which can add more value to its token economy and result in price appreciation.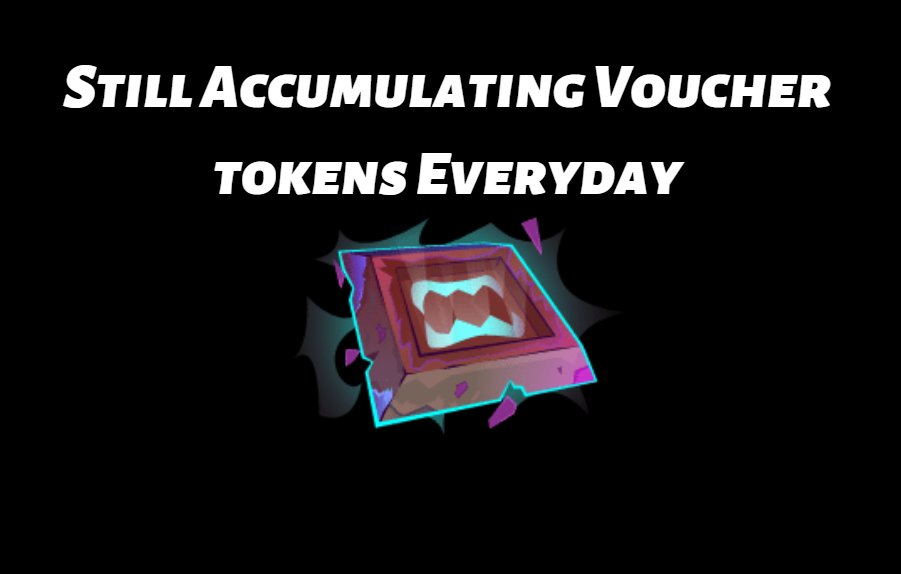 There are two ways through which I earn vouchers every day and these are a SPS node validator license and an overall SPS holding. I had spent 500 tokes when I purchase a Lux Vega card. The voucher token is very helpful to get a significant discount on the purchase whenever we are buying something in the game and I am glad that I had this balance in my account that provided me a 50% discount on the price. We cannot ignore the value of tokens as a discount that we can receive in promotional pre-sale events in the splinterlands shop.
Now since the price is low so I do not think that this is the right time to sell instead it is good to keep on accumulating as much as possible. Hopefully, in the next pack launch which is going to be the rebellion, we can see a better use case and the value for the token until the time I will continue to hold the daily reward that I receive from my digital assets. The low price does not mean that the token has lost its use in the game instead it has still the same use case and hopefully some more additions will be happening in the future. I am sure that the team must be considering the aspects through which they can add more use cases to the token economy and later on you can turn it off to be a great option to consider while buying the assets in the game. Even for the license, we can get a significant discount on the price but because I did by from the open market so I could not use my voucher holding. Like other assets in the game, I will continue to hold vouchers as well and as of now I have no plan to put it on any pool but I think this can be a good option to consider.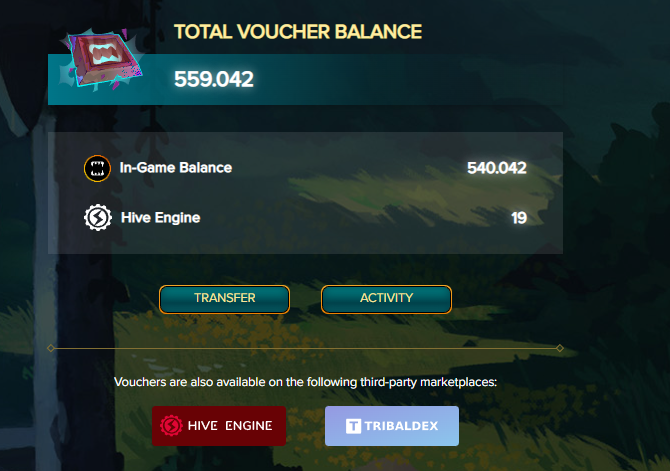 I have more than 500 voucher tokens in my account and every day I receive some that are added to eat so hopefully in the next apartments I should be able to have more than 600 tokens in total. Every asset is valuable in the game and we should not ignore it because you never know when any asset will get attention which can turn it out to be more expensive than what we have now. I believe that even for the creating purpose in the market it is a good asset to consider and I can see that some people are doing it which is good. The current value in terms of dollars is approx 10 cents and I will not be surprised if it grows further back to $1 or even more whenever there is a promotional event launched by the game.
I am waiting for the right time when I can see a better price for the voucher and then I will think of converting my holding into SPS because ultimately SPS is one of the most valuable coins in the game. This is not financial advice anyway but I believe in sps token more than any top and the game so my focus is to reach my 100k goal as early as possible. Once I complete my SPS goal then also it is not the end for me because I will continue to accumulate even more because my holding itself will generate a decent amount of tokens every day. You know what whenever we make a good holding for any asset and through the staking reward we can earn much more and the same I am trying to achieve with SPS here in the game.
Thank you
Posted Using LeoFinance Beta
---
---