Time to change the Strategy with GLX
Genesis League is another game by splinterlands and the platform is not under development as of now. They have launched their token but there is no utility however we can expect it once the game is launched. The airdrop has also started effective 25th October which means it has completed one month. During this period of 1 month, we have seen the price of tokens growing high but the current price is dropped.
GLX airdrop
This token is distributed every day to all the SPS token holders in the game account as a deposit. Now we also have the option to deposit GLX tokens and earn a nice staking reward. This GLX staking apr was started at 4000% in the beginning and currently, it is almost 1200% which is very high and I see people earning a lot of tokens through this. People also sold out tokens at a higher price which gave them the opportunity to earn more. I believe that this is a temporary market narrative and it will improve as the utility of this token in the game is still not launched. Once the game is launched and we will have the utility in place then I expect that it will grow in terms of price value.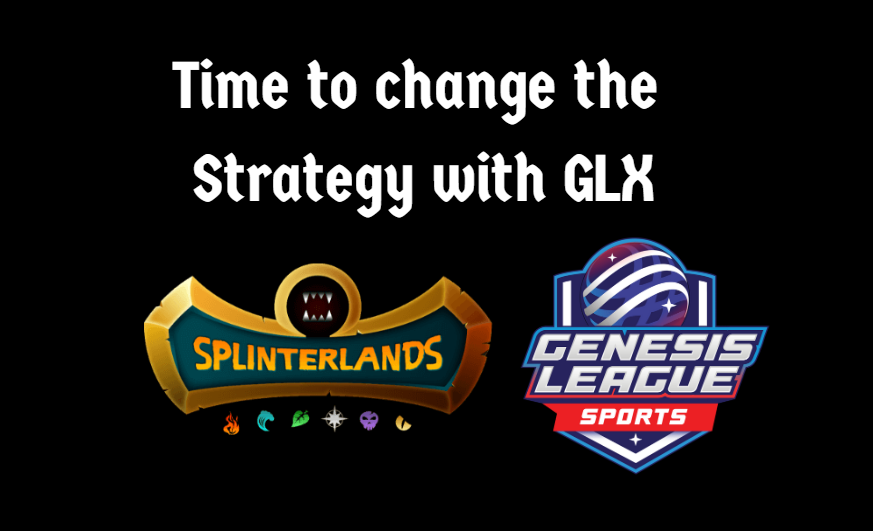 ---
---
My GLX strategy
I also sold the tokens that I received earlier. My plan was to increase the count for SPS through GLX in the beginning but now since the price has gone down so I do not want to sell this daily airdrop at the lower price. I expect that the price will grow and that will be the time when I can think of selling some but in the meantime, I will try to earn a staking reward. There is no point selling the tokens at a low price rather it is better to wait for the right time and then book some profit however my plan is to accumulate GLX as well for the long term.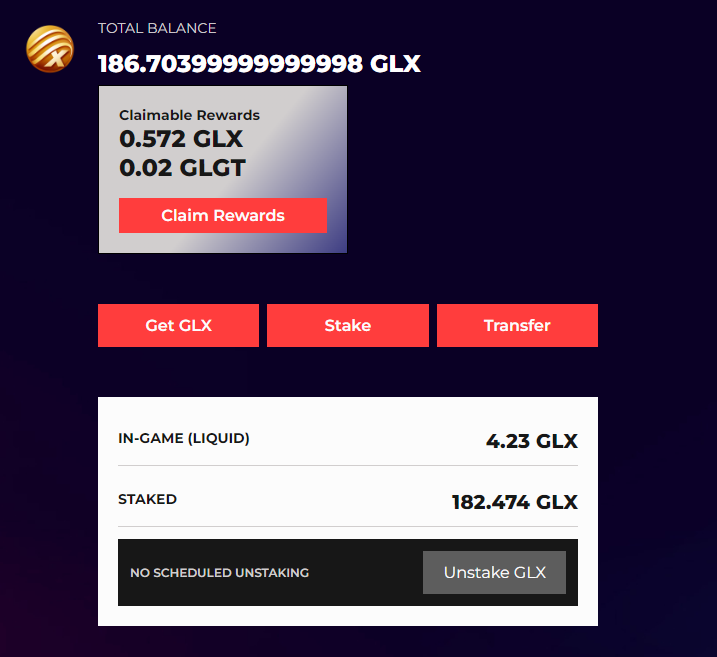 [src[(https://www.genesisleaguesports.com/token/glx)
I have not a decision that how much balance I want to have for GLX tokens and I will decide this later. For now, I have decided that I will continue to accumulate the daily distribution and will not be selling any tokens in the market. This way I am trying to build my portfolio and hopefully, if I get a good opportunity to book some profit then I will do but my preference would be to buy back at a lower price. I have seen in the past when there was an opportunity to sell at a high price and buyback at a lower price so this time I am trying to follow the same.
The current staking apr is 1157% and I think that this is a good percentage. Now since I have decided to accumulate my further drops for some time and if I see a better opportunity later then will try to book the profit else I will continue to do the same. These days will the price for SPS is also down and I think that can be another opportunity to buy more coins. Looking at the market sentiment it seems that I should wait for some more time however it is also important to keep a close eye on the market that how it works. We are in the crypto winter and this time it is expected to stay longer which means they will be many opportunities to buy the tokens at the discount. We never know, what is going to happen in the next moment in the market, and because of this, I want to wait for some time.
Thank you
Posted Using LeoFinance Beta
---
---