What I expect with my SPS stake in Long-Term
I have been accumulating sps tokens since the beginning and I would have some expectations with my steak that I have been holding since day one. One thing I can say that I believe in the project for the long term and I expect that this token will give great opportunity to make money out of it however it's not going to be for the short term because play to earn segment has a bright future in next few years. This is the time when most people do not even believe that they can earn money through gaming but it's still splinter land is growing because more people are getting to know about it and they are liking the concept behind the project. People want to invest money if the project is solid and built with a great use case. Splinterlands is one of the leading games built on the blockchain in play to earn a segment where we can invest money and earn decent rewards through the gaming as well as there is also an option to earn passive income on the investment.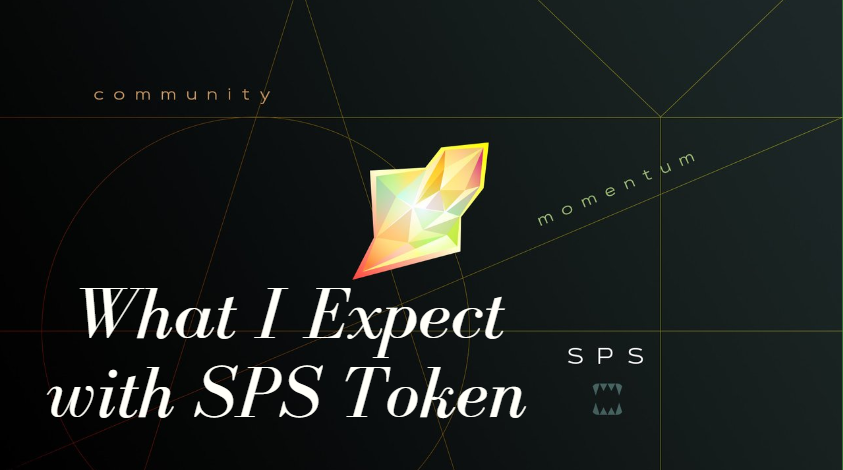 I never thought that we can earn money through gaming but now it is a reality that shows that technology is evolving and with crypto and blockchain things are just going to the next level. I believe in the next 5 to 10 years the play-to-earn segment will grow exponentially. We are in the year 2022 and I believe in the last five years crypto and blockchain have become gotten more attention from people across the world and this has all so contributed 4 an increased adoption by individuals as well as by companies and many big brands. Adoption will likely happen on the scale in the next few years and that will be the time when crypto will be more valuable and Bitcoin will also grow significantly.
Even now crypto is in a mixed situation where some countries are openly accepting it and some of them are still waiting to see what they are going to do. That is not all because there are some countries as well who are thinking negatively about crypto and blockchain and probably they are exploring the options to ban it. Despite all these things it is highly expected that will grow and with the exponential growth lady games like splinterlands, will also be benefited and sps holders will also be able to grab amazing returns with long-term investment mindsets.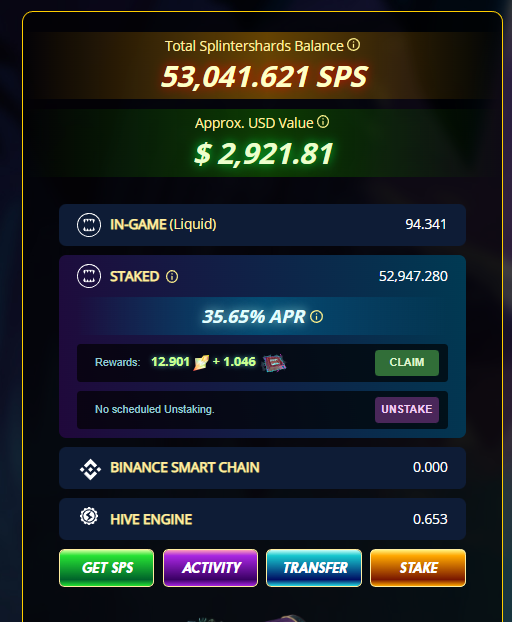 Whatever sps tokens I am either buying or accumulating through the airdrop will be with me for the long term and I have no such plan to sell out and book profit because the team has hinted sometimes that there will be many more earning opportunities for the token holders. Funny sps is like eating the egg not the chicken and that is why I prefer to enjoy the rewards through these take instead of selling off the holding once and booking bigger profit rather I will pick her to earn money through the steak and enjoy it. I don't see any reason to sell the sps tokens instead there are many reasons to buy and grow these take which I have been doing for quite some time and will continue to do till the time I have not achieved my goal of 100k tokens.
The current AirDrop is ending in just five days and if we look at the price closely then it has gone up by almost 10% which is not bad however I expect that this will improve further post the end of AirDrop. Do you think that after the end of AirDrop the selling pressure will reduce and this can result in a price increase? I think the same and This is why I will try to buy another big chunk before the end of the AirDrop however I don't think that I will be able to reach my goal because that is big and I will surely need a couple of month's time to make it happen and This is why the end of this year is the timeline for my gold with sps token. Let's see how things will be unfolded and what this stake and investment bring in the long term.
Thank you
Posted Using LeoFinance Beta
---
---