Saturday Savers 2023 Progress Report Week 27
It's Saturday already ! That means it's #SaturdaySavers update day :)
If you're not familiar with SaturdaySavers, it's a fabulous initiative run by @shanibeer writing as @sally-saver on the @eddie-earner account, where we all support each other in getting to our savings goals.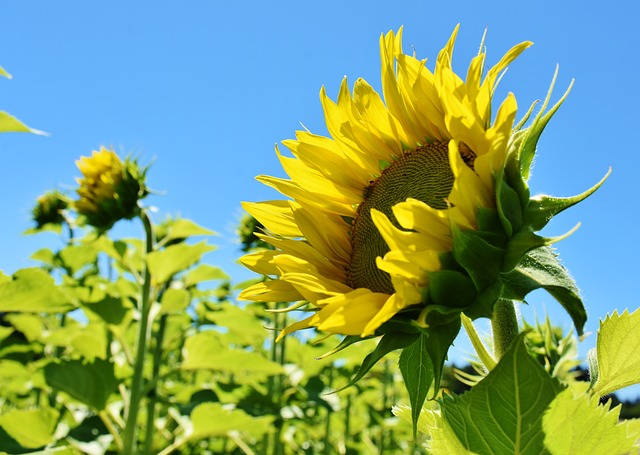 Image by -Rita-👩‍🍳 und 📷 mit ❤ from Pixabay
Let's start with the spreadsheet of this week's gains;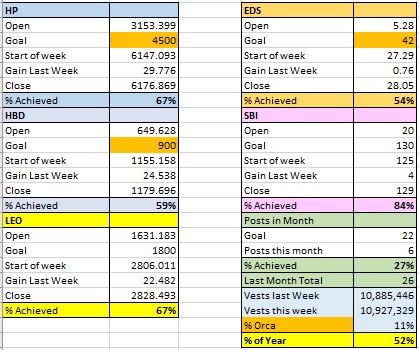 It's been another slightly odd week, and one of two halves (as football commentators say).
Last weekend felt like a "Hive Weekend" and I had time to be really active in terms of both posts and Leo Threading. It definitely paid dividends, as well as being a lot of fun, and that's where most of the growth came from. HBD is slightly higher than usual because it was interest day this week - the interest is up to 18.877, so getting closer and closer to my 20 HBD a month target.
The week itself has been the complete opposite. I've had to really focus on my business and haven't had anywhere near as much time (or mental energy) as I'd like for posting. But I have kept up with curating and trying to encourage my Hive friends.
I think a lesson going forward though will be to post first and then go around doing the curating. It's far too easy if I'm feeling tired to use up all my upvotes and then not have the brain power to post !
Another factor is that our new cat Duncan is starting to settle in well. He's absolutely gorgeous, but is a very active kitty who also turns out to be thoroughly nocturnal. So he wakes me up wanting to play at 3am. Hopefully as he settles in more we'll agree on mutually acceptable playtimes !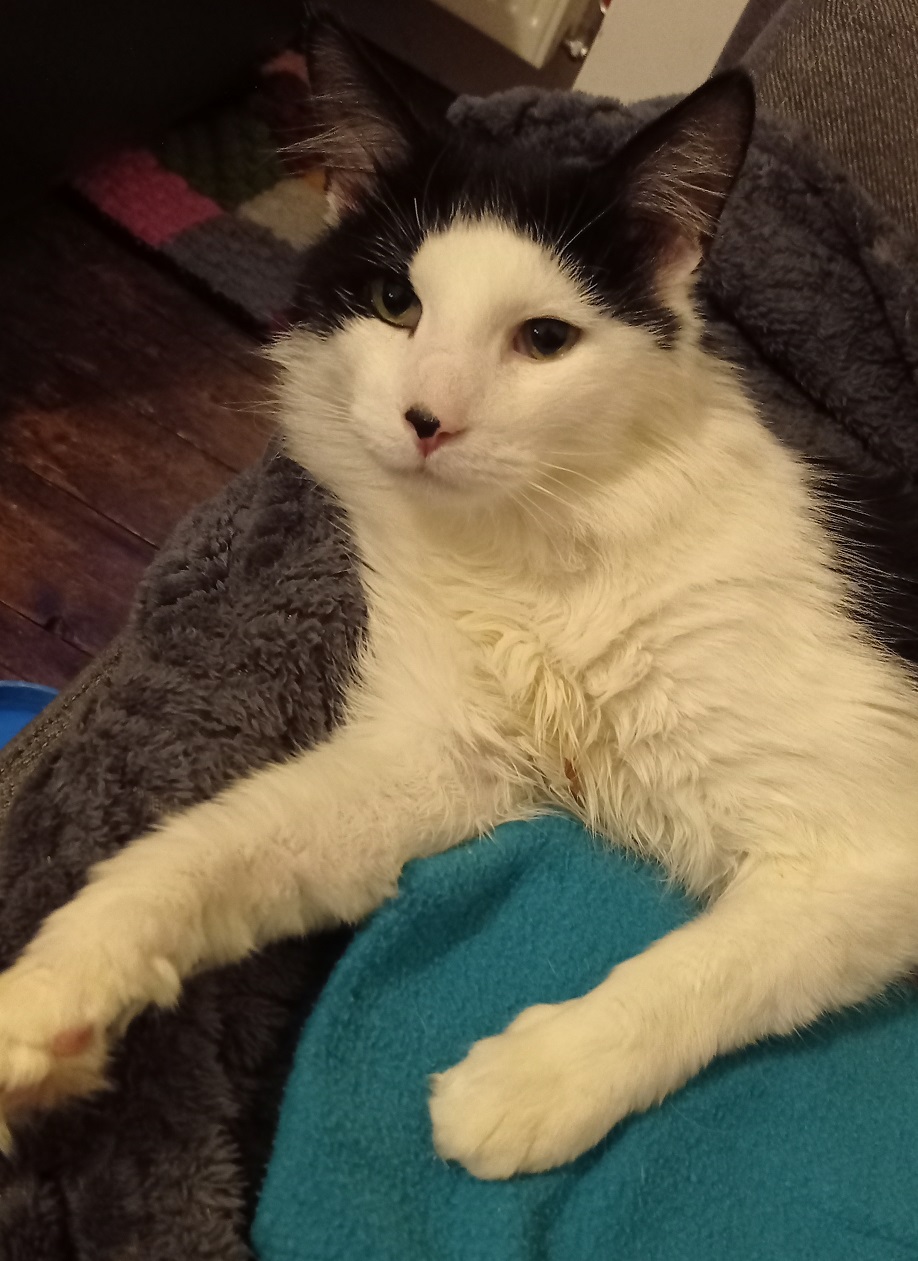 Duncan - photo by me
So that was my week - how did yours go ?
If you're a friend reading this and haven't yet looked at SaturdaySavers, I thoroughly recommend it, it's a brilliant way for even people as disorganised as I am to get some savings discipline going !


Posted Using LeoFinance Alpha
---
---