My Cryptomon egg adventure

I have a gen 6 cryptomon egg!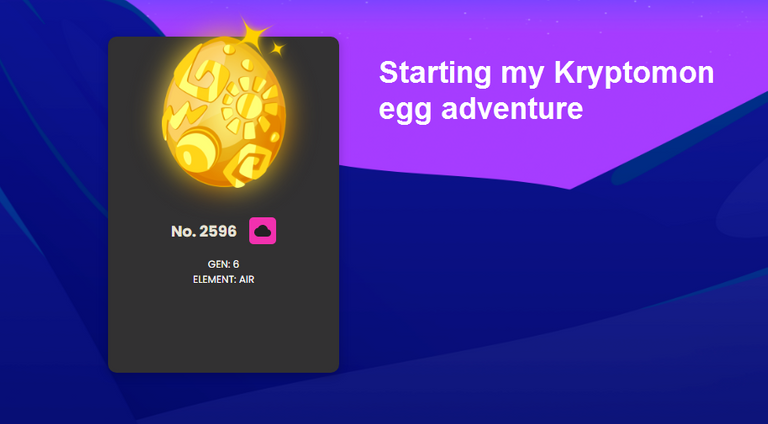 I have held a Generation 6 Kryptomon egg for a long time, wondering what to do with it I was tempted to check out the site.
So I visited the official site kryptomon.co
The site has no conventional login. However the only way to connect with the site is to connect it with your Binance coin smart chain address.
For this I had two options one is to connect via metamask and the other available option is to connect via wallet connect.
Connecting the wallet took me to a screen that showed me that the version has been connected to version two or V2 of the egg.
The site wants me to upgrade my egg to V2
I wonder how hard could it be and I click on the upgrade option.
It prompts me to pay a fee to carry out the transaction.
The transaction fee is 0.009588895 BNB
This at the current price works out to about $0.13
Not bad for this adventure I think and I move ahead and pay the fee.
There is more fee to be paid!
Next I am prompted to hatch my egg. This means another fee of 100 KMON tokens.
KMON is the native token of the kryptomon.co site and is required to carry out the hatching process.
Exploring my options
I am wondering right now as to what all can I do with this egg.
I see two ways ahead
One is to visit the marketplace and see what kind of crypto money my egg would fetch me?
The other option is to pay the hatching fee and see what king of kryptomon is born.
Help me solve this dilemma
What is going to be more interesting and perhaps even profitable?
If any of you have some experience with this game then please do share your views.
As it is of utmost importance to know what kind of ROI to expect with this game?
This is what I see when I explore the egg properties.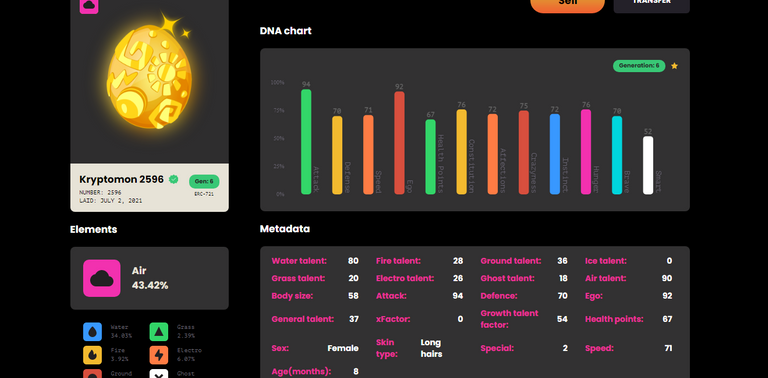 Frankly I am quite clueless as to how to interpret these values and turn them into a profitable gaming strategy.
So If any of you have a way to turn this into some kind of profit by means of a strategy please let me know.
In the mean time I would be doing some research and try to reach a decision.
---
---