The A-Z Barcelona Story - The War Against Messi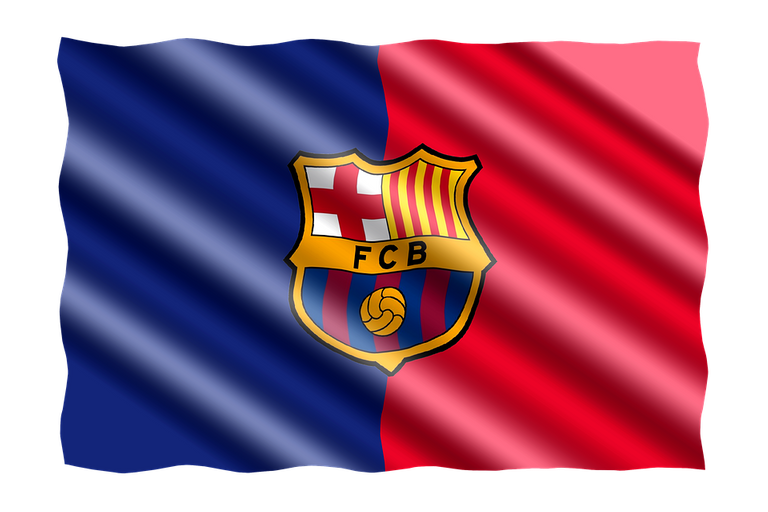 Image source
In the previous part I talked about the war inside Barcelona between the Cruyffists and the Nunists. That war ended with Sandro Rosell and Josep Maria Bartomeu, the Nunists, in charge of Barcelona on the 13th of June 2010. The pair got rid of Cruyff, and successfully harrassed Pep Guardiola out of the club.
Next Target To Kick Out Of The Club: Lionel Messi
In order for Rosell and Bartomeu to get credit for titles, Lionel Messi needed to leave. That is the mindset of Josep Lluís Núñez, after all. The club president has to get the credit for club success, according to the Nunists at least.
English columnist and La Liga expert, Sid Lowe, said in 2014 that Rosell and Bartomeu wanted to put their print in the club's history as fast as possible. The pair wanted to bring in their players, and not the players who represented the past.
Before 2014, Barcelona didn't have a lot of success past Guardiola's departure, including a 7-0 aggregate loss to Bayern Munich in the UEFA Champions League and a 2013-2014 season without titles, that was making their goal easier.
During that period, Messi was also getting injured a lot, and let's not forget the odd stomach illness he had causing him to throw up every now and then. Add to that the tax evasion case, and the World Cup final loss. The bottom line is; it wasn't a good season for Messi.
Messi's Contracts
Anyone who remembers that time period might also remember that Messi would have his contract renewed almost every year. Jorge Messi, Lionel Messi's father and agent, would bring in an offer from another club to force the management into increasing Messi's pay.
Javier Faus, Vice Chairman of FC Barcelona at the time, made several comments about that so the media would point their fingers at Messi.
Worth Noting
Messi at the time wasn't only bringing money to the club, but the entire city. Jaume Lopez, an ex-chairman at Barcelona, recently stated that for every Euro Messi took from the club, he brought them three in return. Messi was an attraction for the club, the city, and quite frankly the entire country.
The Athletic did a report during Barcelona's first match without Messi and found out that Messi was the reason 90% of shirts and merchandise were sold.
Javier Faus was out of the club by the end of that debacle. According to Sid Lowe, the decision to fire Faus was merely a move to save face by Barcelona's administration.
Selling Messi Is A Political Suicide
Rosell and Bartomeu couldn't just sell Messi. What the pair needed is lay down a plan that would end with Messi leaving. Starting with laying out a replacement.
Neymar
When Messi asked to leave Barcelona in 2019, Dermot Corrigan wrote a report for the Athletic detailing how while on paper, Messi was earning more than Neymar, but under the table, he was making more during his four years at the club. Add to that the fact that the cost of the deal wasn't the reported 80 million, but at least twice that amount. That deal alone was the reason Rosell had to resign.
You don't pay that much and take so much risk for another player, such actions are only taken for someone who is supposed to replace Messi.
Who Wants Messi Out?
Never mind Neymar, the news about Nunists wanting Messi out of Barcelona was shared publicly by many players, executives, staff, and people close to Messi.
In 2019, Jordi Roura, Tito Villanova's assistant at Barcelona, revealed that Tito Vilanova received Messi at his home 6 days before he passed away, and convinced him to stay at Barça when the Argentine was very discouraged and considering leaving. That was in April 2014.
Four days later, Guillem Balagué, famed Spanish journalist and the man who wrote Messi's autobiography, revealed that Manchester United received news that Barcelona was allowing Messi to leave. That's what
led them to try and sign him. That deal didn't come through obviously.
If you recall that time period you'd remember that Messi at the time was linked to many clubs. In November of the same year, Messi stated himself to Argentinian magazine about forces in the club trying to force him out.
After Rosell left the club, Bartomeu became president, and during a match against Sevilla that same month, Bartomeu handed out a survey to attendance, among the questions asked, was whether Barcelona should sell Messi.
The funny part about that last story is the fact that during that game Messi became the Spanish league's all-time top scorer with a hat-trick, the record previously held by Telmo Zarra, you may remember him if you read my Top 5 Tuesday: Legends Who Never Played for Big Clubs list I posted 17 days ago. So while Bartomeu was asking if Messi should leave, Messi was literally breaking a historical record a few steps away.
All of those factors might have worked out if it weren't for the promise Messi made to Tito 6 days prior to the latter's passing.
Messi's Backfiring Victory
During that same season, the 2014-2015 season, Messi led Barcelona into Barcelona's second-ever treble. With historic images such as Messi's iconic performance against Bayern Munich
And an iconic performance and goal against Bilbao in the Copa Del Rey final that same season
Saw Messi as the headliner of football that year, a year that ended with him winning every individual award worth something that he was nominated for.
The Only Issue
Less than two months after Barcelona completed their treble with a win against Juventus in the 2015 UEFA Champions League final, Barcelona held their presidential election. The winner of which was Josep Maria Bartomeu. The management was under heavy criticism at that point, the Neymar scandal is the main one.
The ironic part is that Messi's performance and adaptability when they signed a player in his position (Luis Suarez) were the main reason that people who wanted him out the most stayed in the club.
In Conclusion
Sandro Rosell and Bartumeo's war against Messi really highlights the complications of football. A retrospective look at that period really puts a lot of decisions and statements in perspective. It draws a rather dark shadow over what would have been a greater period that might have extended many years to come instead of Barcelona's current reality.
Thank You For Reading
In the next part of this series, I will talk about the remainder of that period as well as add all the sources for this post, the last one, and the upcoming one.
---
---