Artistic Make up: Skin degradation
HELLO HIVE!
---
El maquillaje de hoy es una idea que parte de la degradación de la piel, con un poco de pop art, mostrando como la piel humana es invadida por manchas de deterioro hasta llegar a la forma de calavera.
Today's make-up is an idea that starts from the degradation of the skin, with a bit of pop art, showing how human skin is invaded by spots of deterioration until it reaches the cadaverous state.
---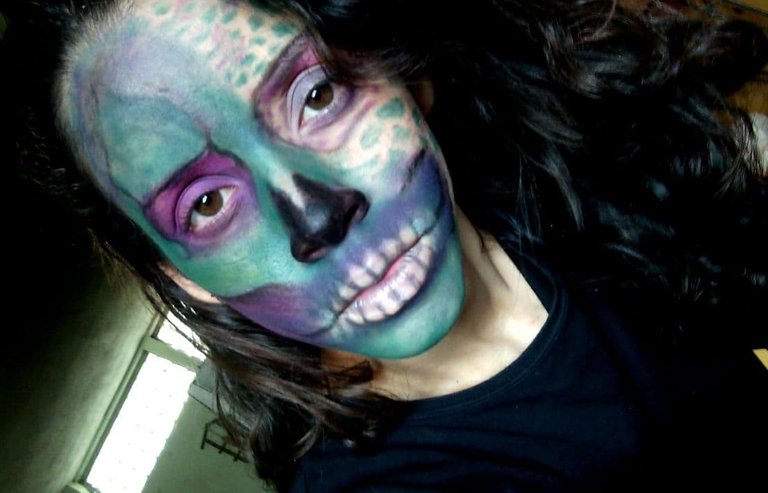 ---
Proceso | Process
---
El primer paso es aplicar base de maquillaje en el rostro. Luego con sombra morada dibujé la línea que demarca la parte superior de la calavera y maquillé la zona de un ojo, mientras que en la zona de luz apliqué sombra fucsia.
The first step is to apply foundation on the face. Then with purple shadow I drew the line that demarcates the upper part of the skull and made up the area of one eye, while in the light area I applied fuchsia shadow.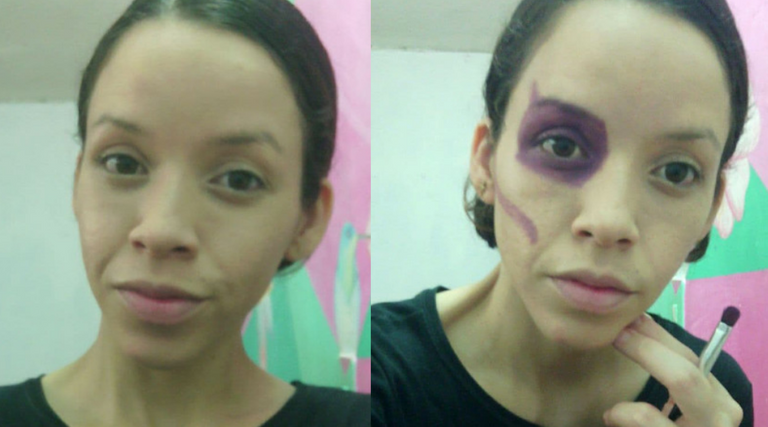 ---
Maquillé la mitad del rostro con sombra verde. Difuminé con sombra morada y azul rey en el lateral de la calavera. Con delineador negro marqué líneas en los labios para los dientes y maquillé con blanco, también delineé la zona del ojo. En la frente apliqué sombra morada difuminada con el verde para simular el deterioro.
I make up half of the face with green shadow. I blended with purple and royal blue shadow on the side of the skull. With black eyeliner I marked lines on the lips for the teeth and made up with white, I also outlined the eye area. On the forehead I applied purple shadow blended with green to simulate the deterioration.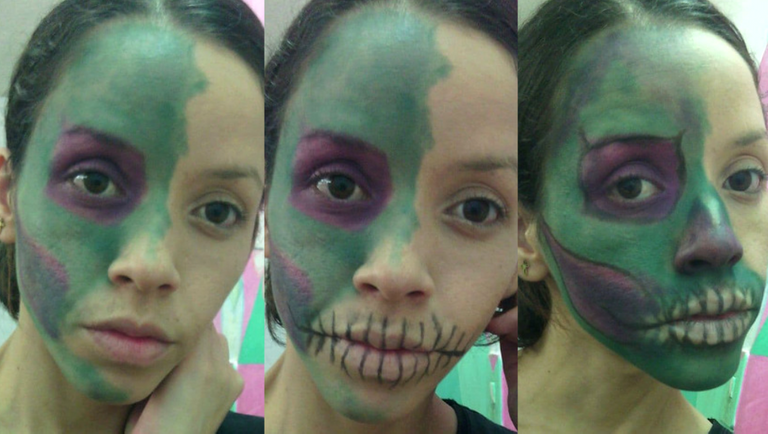 ---
Para finalizar, realicé puntos con sombra morada en la zona del ojo en color piel natural. Y con color verde fui agregando manchas irregulares en el resto de la piel, como una invasión del deterioro en el rostro humano.
To finish, I made dots with purple shadow in the eye area in natural skin color. And with green color I added irregular spots in the rest of the skin, as an invasion of deterioration in the human face.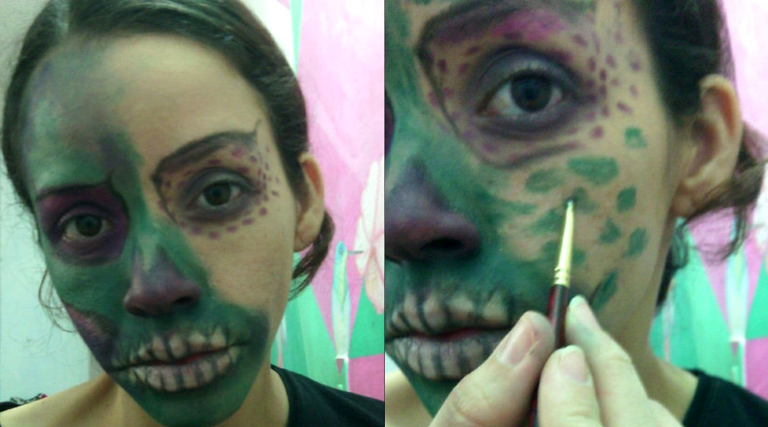 ---
Artistic Make up: Skin degradation-Pop Art
---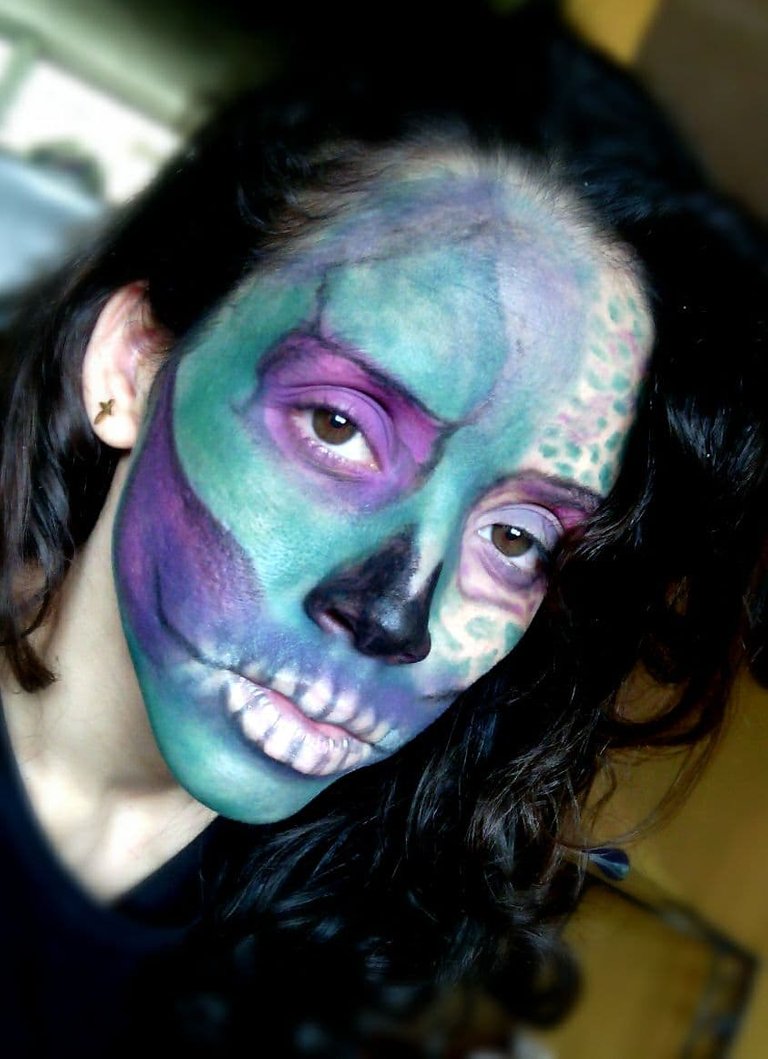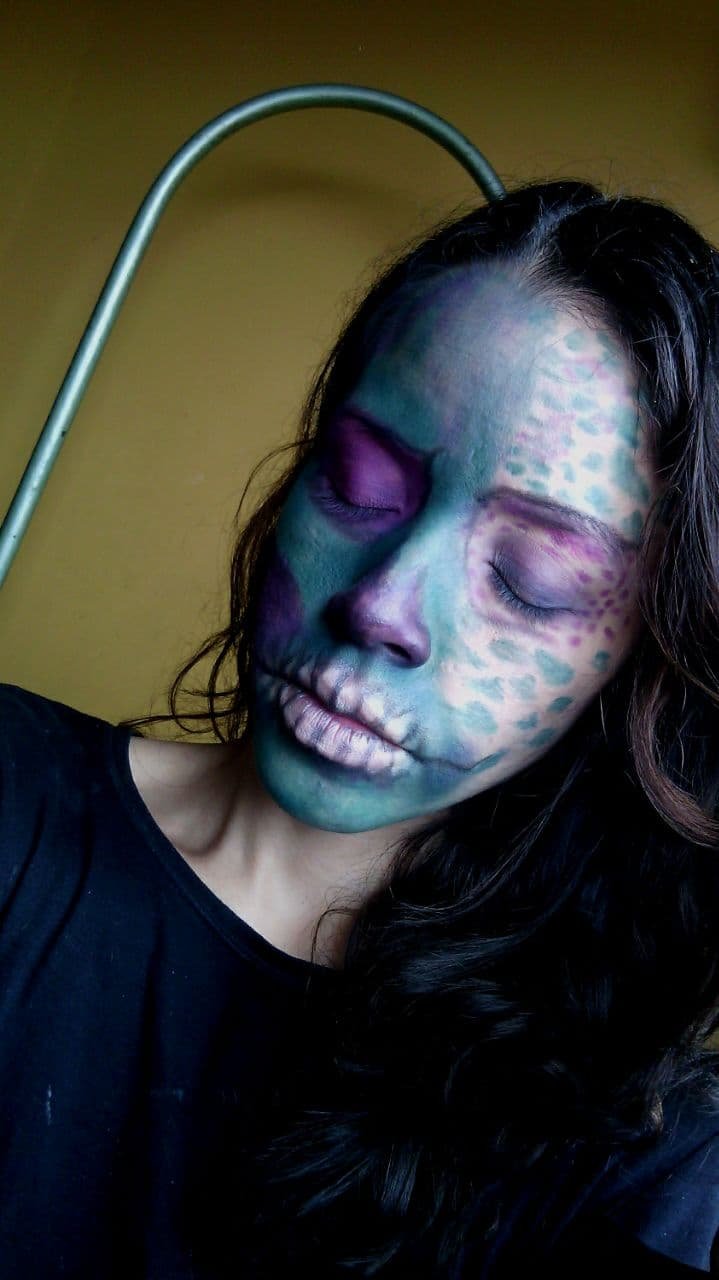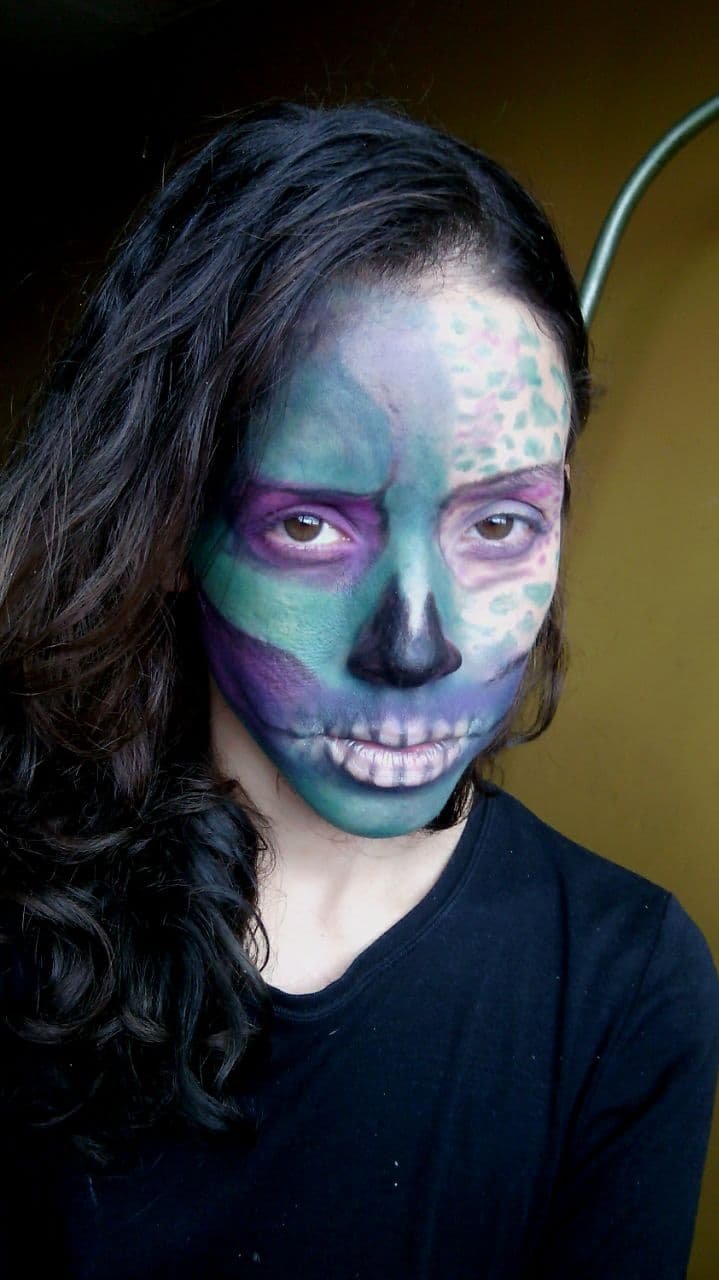 ---
Gracias por permitirme ser parte de tu presente.
Thank you for allowing me to be part of your present.
---

---
---