Taking life 3 steps at a time
Losing weight have a big impact on life.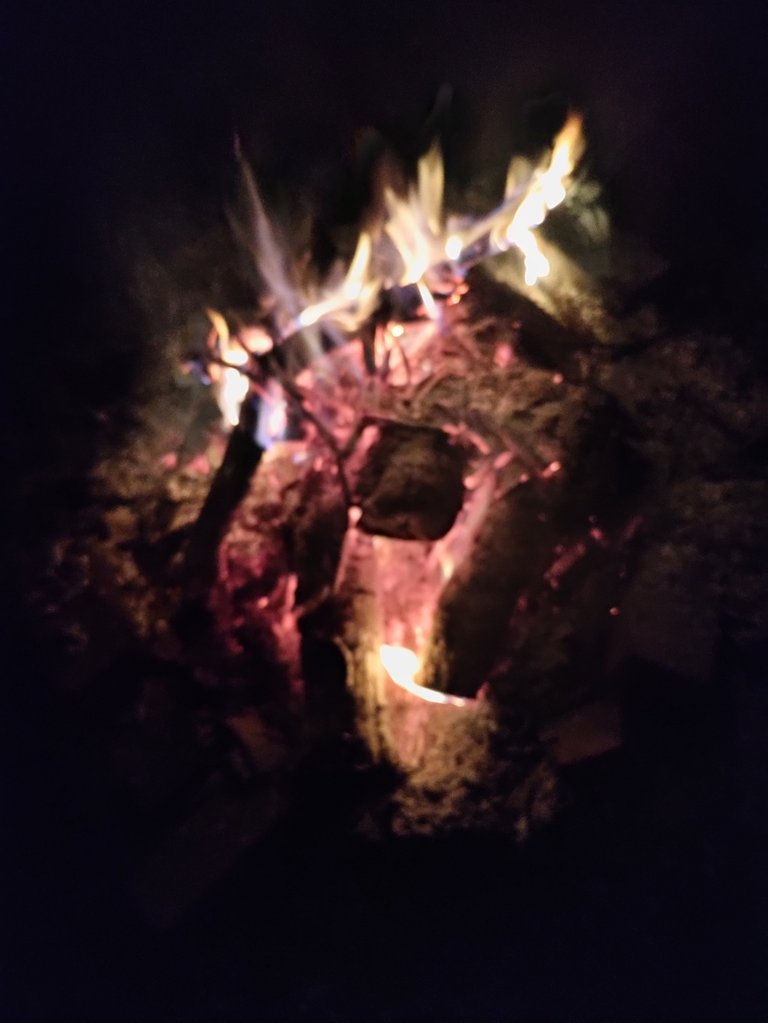 Last night's fire pit fire
This year I have been striving to function in a heathier way.
I've been eating much better, I've been avoiding momentary comforts to pursue long term goals. I've been trying to do things in big ways and in small ways.
Losing roughly 1/3rd total body mass in weight has a big impact. Going from 360lbs/164kg to hovering 250lbs/114kg is a pretty huge drop especially doing so in 5 months. But I've also been thinking the small things add up. The radiator fan in my car doesn't so my car runs hot, esp if I run AC so I haven't been running AC. But that is kind of adding up with weight loss as well.
I've been active more. Not really working out, but doing more things. What prompted me to write this little post was I was taking trash to the curb, and coming back. Instead of walking up 3 steps, I absent mindedly sprung up and just hopped up the 3 steps. It was kind of fun to just boing and jump up the 3 steps, but it did take more effort. But trying to get into a rhythm of doing more effort things absent mindedly is what I'm shooting for.
Anyways, I guess the point is momentary effort for long term gains is good most of the time, any aiming for that by default can be great. Just don't over do it.
---
---