POB Weekly Staking details - 18th October to 24th October
Good evening to everyone . Here is the past weeks staking details.
This is a win -win for both stakers as well as community since it reduces liquid supply .
So I just retrieved the data for the past week -
Note
This contains staking POB data from 18th October to 24th October ( Monday to Sunday)
Data related to POB staking
How many times did users stake in the past week ?
Last week - 1818
This week - 1855
How many unique users staked POB?
Last week - 524
This week - 531
Total POB staked during this period
Last week - 49080.405 POB
This week - 61246.460 POB
Average POB staked at once
Last week - 26.99 POB
This week - 33.01 POB
Top 25 stakers
@proofofbrainio|10412.555
@onealfa.pob|10230.0
@leprechaun|5871.968
@barski|3561.038
@trostparadox.pob|3000.0
@oldmans.pob|2013.548
@onwalfa.pob|1777.0
@anadolu|1062.439
@scholaris.pob|1032.322
@eddiesun|1008.833
@uyobong|1000.0
@razackpulo.pob|904.0
@elamental|854.182
@faireye|841.0
@interpretation|805.174
@aicoding|655.709
@insight.pob|522.583
@mineopoly|514.21
@kiwideb|503.399
@wiseagent|500.0
@vikbuddy|459.886
@anacristinasilva|431.953
@hranhuk|399.9
@edicted|395.0
@holovision|316.042
Data through Charts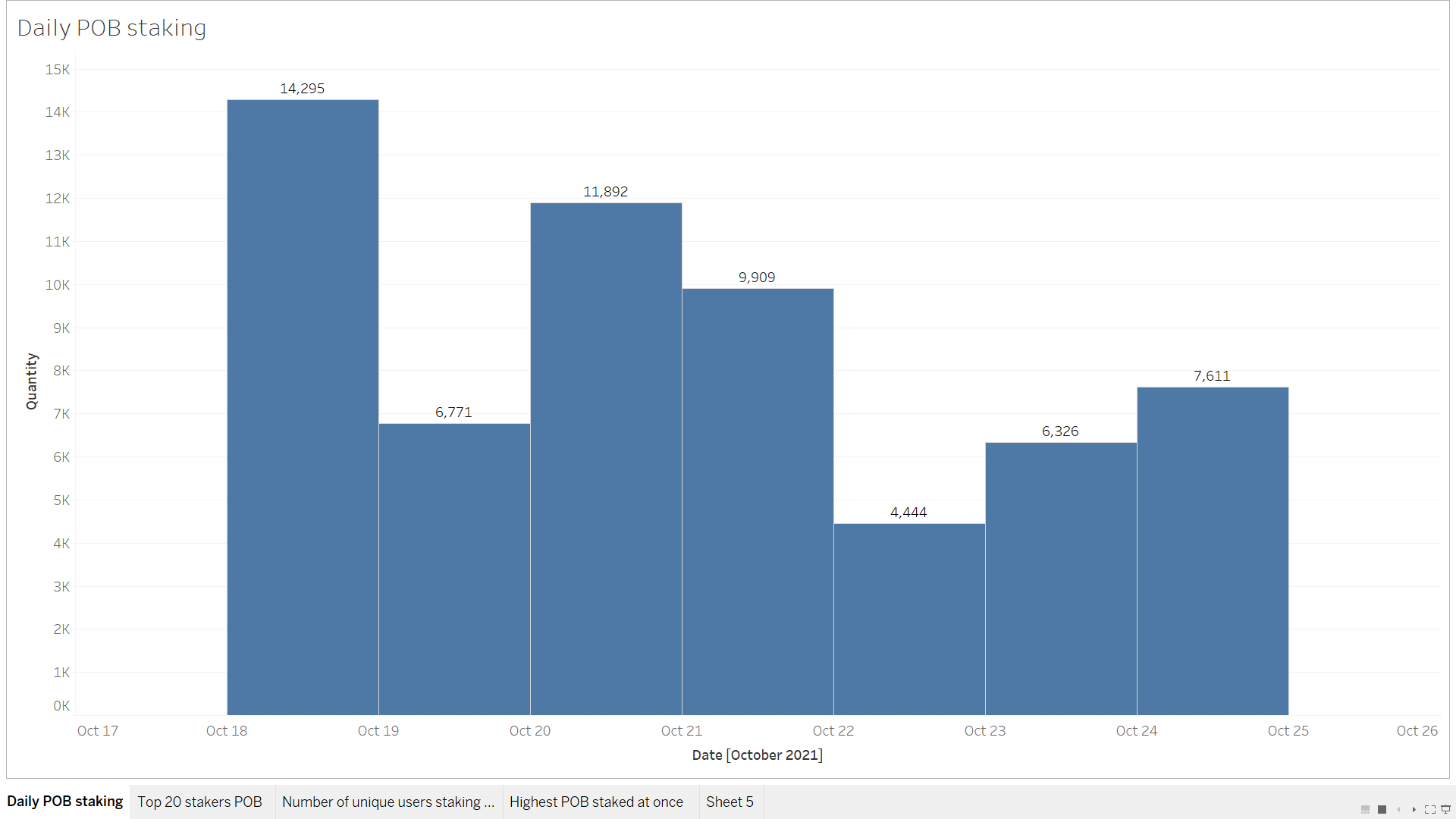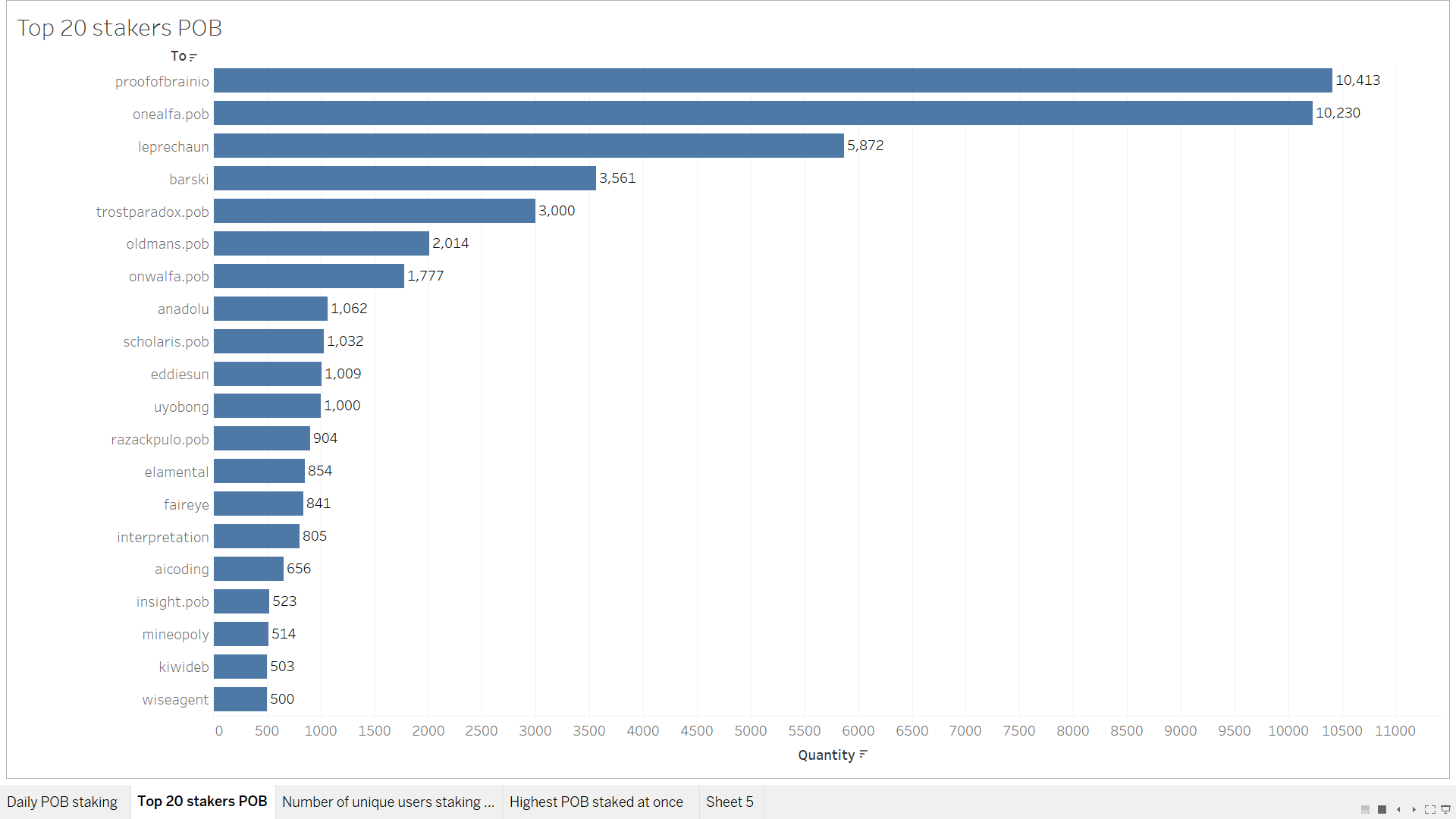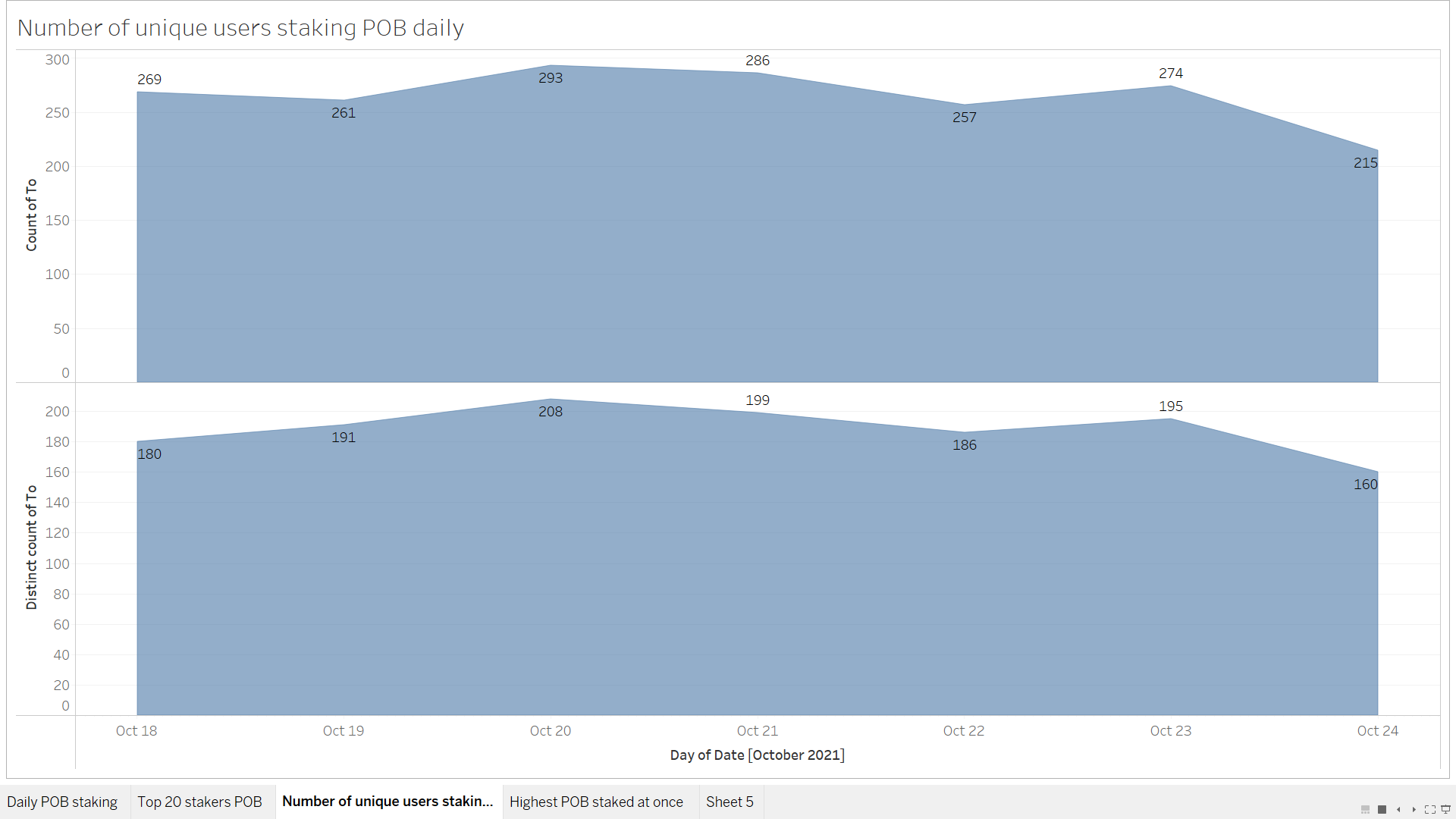 Difference between top chart and bottom chart is that , top chart shows number of times POB was staked but the bottom chart takes number of unique users who staked POB .
So if say @amr008 stakes POB thrice on Monday , in the top chart it counts as 3 but bottom chart it is just 1.
---
Regards,
MR
---
Posted via proofofbrain.io
---
---