POB Weekly Staking details - 6th August to 12th September
Good evening to everyone . Here is the past weeks staking details.
This is a win -win for both stakers as well as community since it reduces liquid supply .
So I just retrieved the data for the past week -
Note
This contains staking POB data from 6th August to 12th September ( Monday to Sunday)
Data related to POB staking
How many times did users stake in the past week ?
Last week - 1703
This week - 1691
How many unique users staked POB?
Last week - 525
This week - 513
Total POB staked during this period
Last week - 57021.88 POB
This week - 58805.569 POB
Average POB staked at once
Last week - 33.48 POB
This week - 34.77 POB
Top 25 stakers
Data through Charts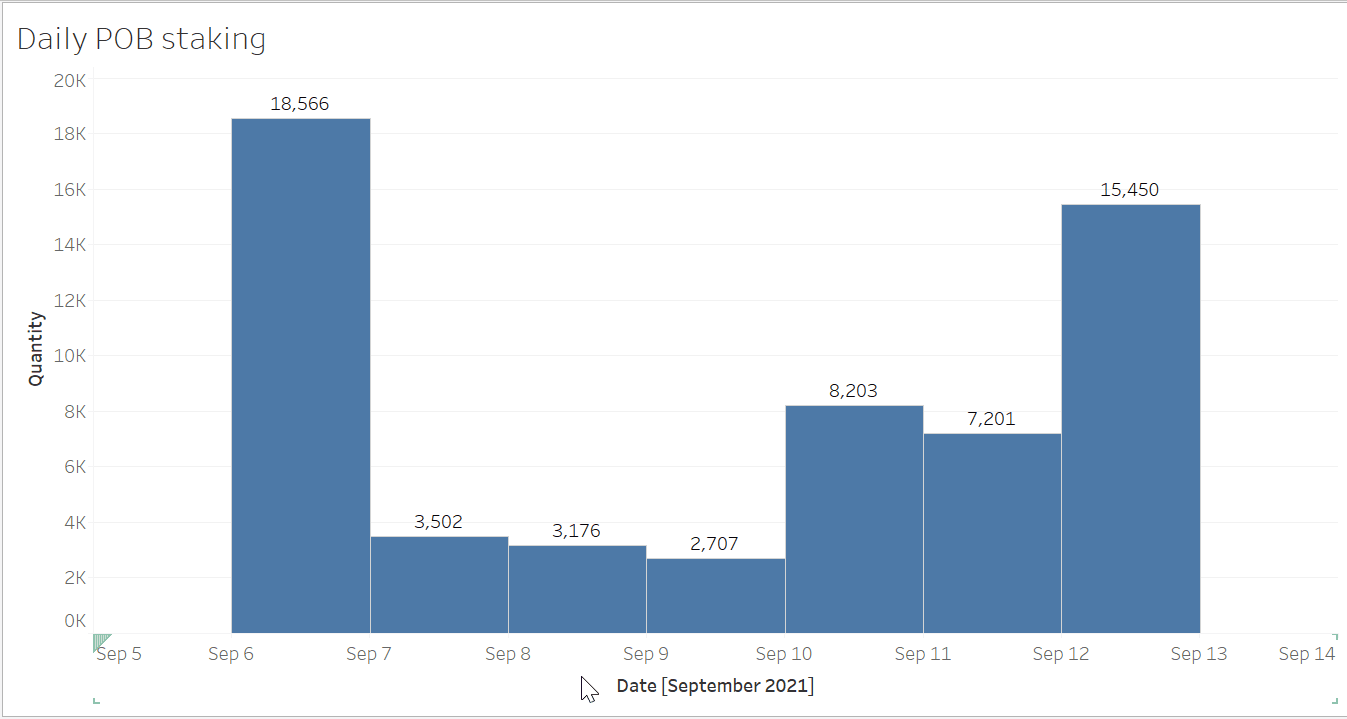 Seems like Monday and Sunday are popular days of the week for staking.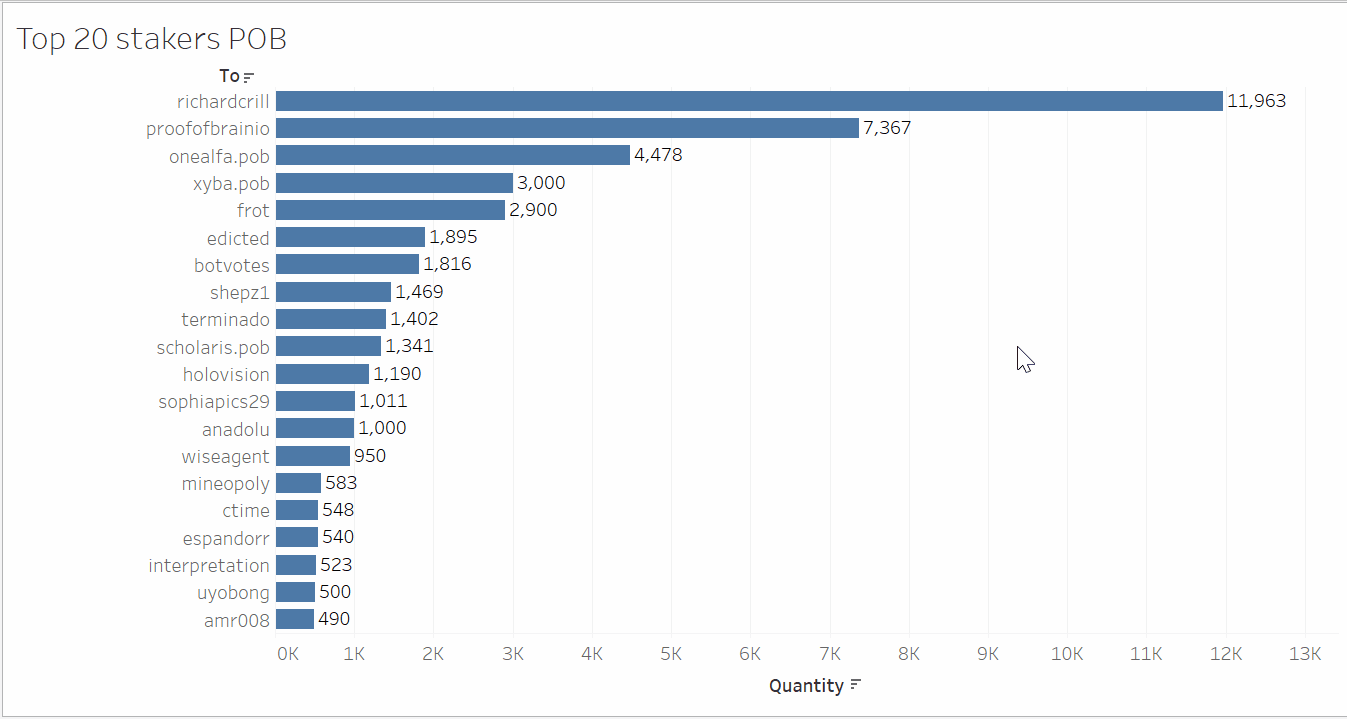 @richardcrill leads the chart by a large margin.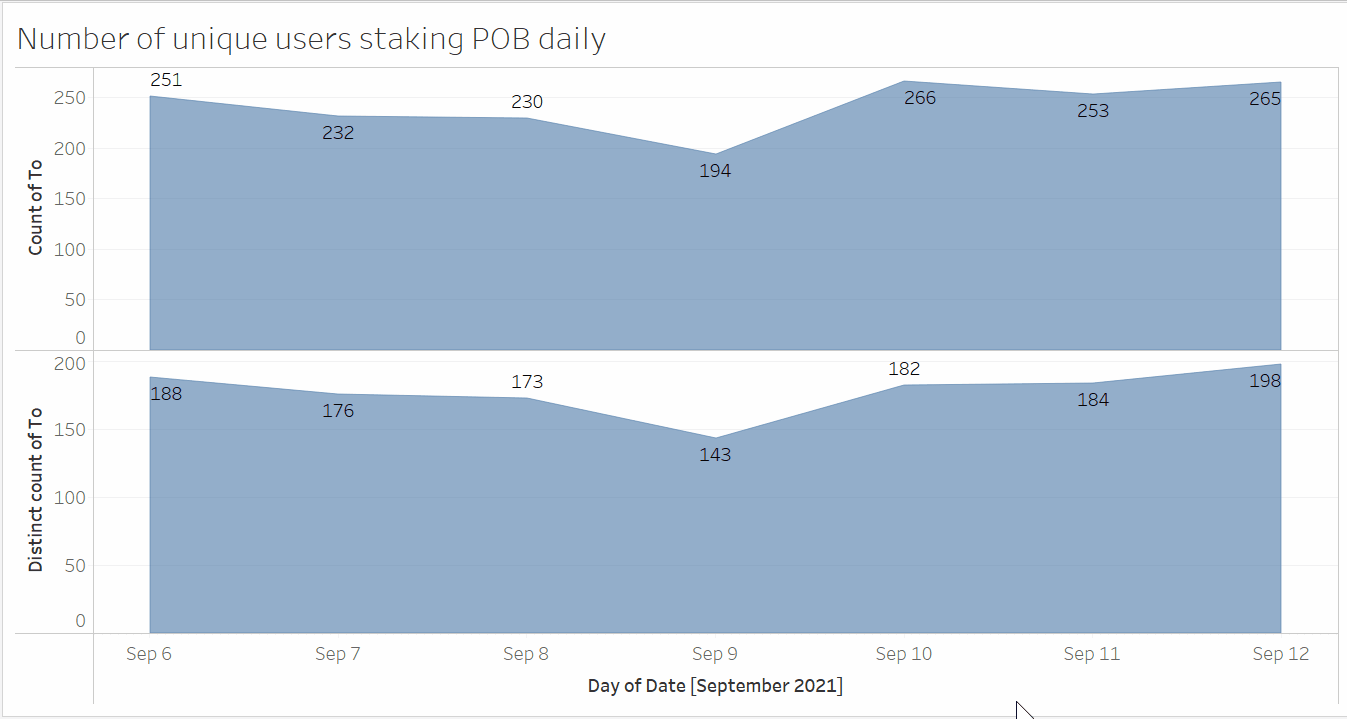 Difference between top chart and bottom chart is that , top chart shows number of times POB was staked but the bottom chart takes number of unique users who staked POB .
So if say @amr008 stakes POB thrice on Monday , in the top chart it counts as 3 but bottom chart it is just 1.
---
Regards,
MR
---
Posted via proofofbrain.io
---
---