Hive-Engine vs Steem-Engine
In a previous post I looked at the economic activity on Hive-Engine vs Steem-Engine because I wanted to see how big difference there were and to think about what that says about the development of the chains.
Most of the biggest dapps and tokens moved from Steem to Hive when the hardfork happend and basically it's only Appics left on Steem that have some trade volume and activity.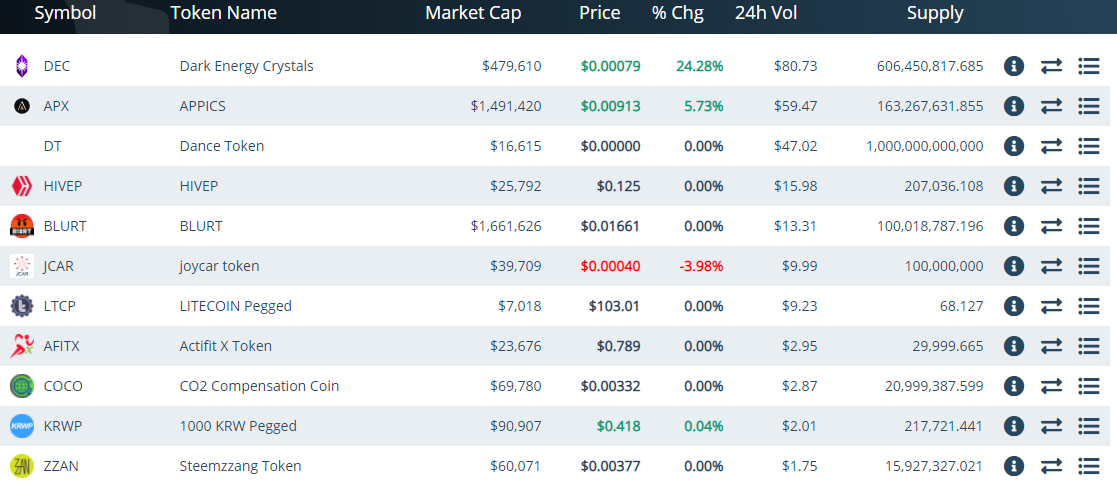 Snap of todays Steem-Engine token market
Not even one of the tokens have a trade volume over 100$ when I took this snap today and we can also see that DEC have the higest volume at 80$, but if you look at DEC on Hive-Engine at the same time, the volume is over $4000$. That is a sign that the player base on Splinterlands is coming mostly from Hive and not Steem.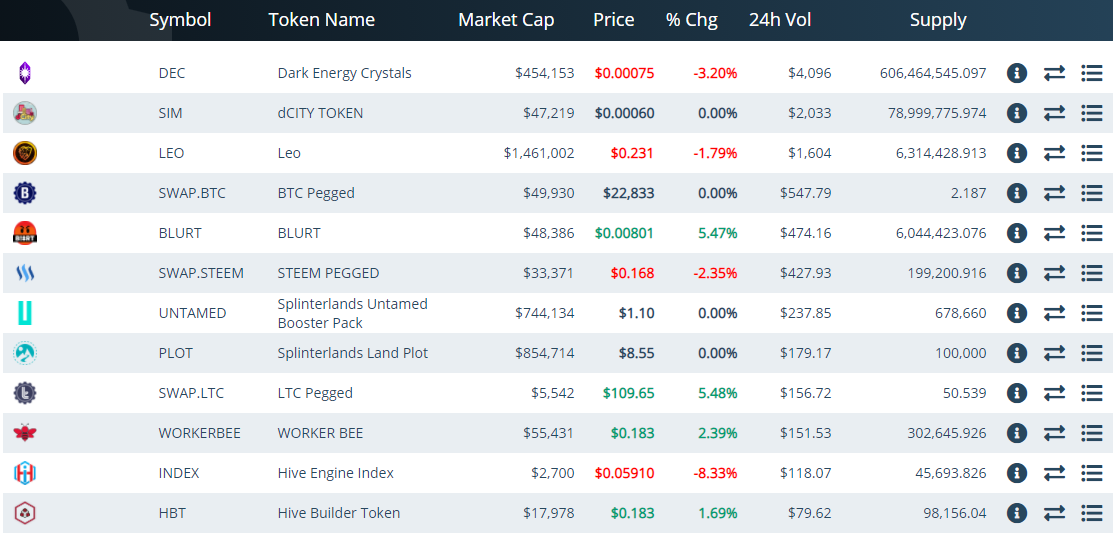 Snap of todays Hive-Engine token market
On Hive-Engine we have 3 tokens over 1000$ volume, we have 11 tokens over 100$ and the token at place 12 has basically the same volume DEC on Steem-Engine.
So to my untrained eye this shows that we a much higeher diversity of projects and ideas running here on Hive and these second layer projects will help Hive in the long run to become successful.
Last thing I noticed aswell is it seems to be a arbitrage opportunity on Blurt.


Posted Using LeoFinance Beta
---
---