[ESP-ENG] Compartiendo una sabrosa sopa en compañia de mi familia // Sharing a tasty soup in the company of my family.
Buenas tardes a toda la gente bella de esta gran comunidad, es un placer para mi saludarles en esta radiante tarde, hoy quiero compartir con ustedes un día majestuoso en mi vida junto a mi familia, espero les guste.
Good afternoon to all the beautiful people of this great community, it is a pleasure for me to greet you in this radiant afternoon, today I want to share with you a majestic day in my life with my family, I hope you like it.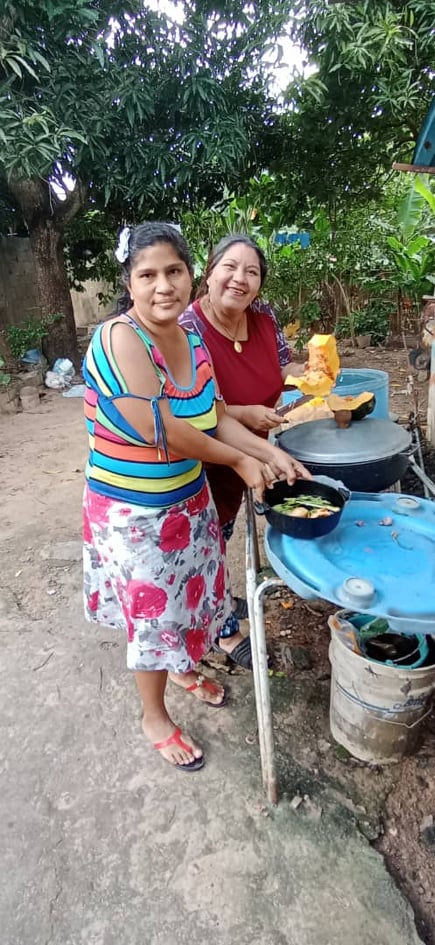 ---
El disfrutar y compartir en familia es algo realmente bello; la familia es una sola y debemos de querernos y aceptarnos tal cual somos, mi madre, padre, hermanas, esposo e hijos son lo más importante y valioso que tengo en esta vida, daría todo lo que tengo por verlos siempre felices y dichosos.
To enjoy and share in family is something really beautiful; the family is only one and we must love and accept each other as we are, my mother, father, sisters, husband and children are the most important and valuable thing I have in this life, I would give everything I have to see them always happy and happy.
Desde niña siempre estuve al lado de mi papá, mamá y hermanas, los cuales siempre me cuidaron y educaron, haciendo de mi una persona única y excepcional. Crecí en un campo llamado San José del Ñato rodeada de gallinas, pollos, vacas, patos, venados y de unos paisajes hermosos y maravillosos los cuales podía disfrutar y contemplar a lo largo del día.
Since I was a child, I was always close to my father, mother and sisters, who always took care of me and educated me, making me a unique and exceptional person. I grew up in a farm called San José del Ñato surrounded by chickens, cows, ducks, deer and beautiful and wonderful landscapes which I could enjoy and contemplate throughout the day.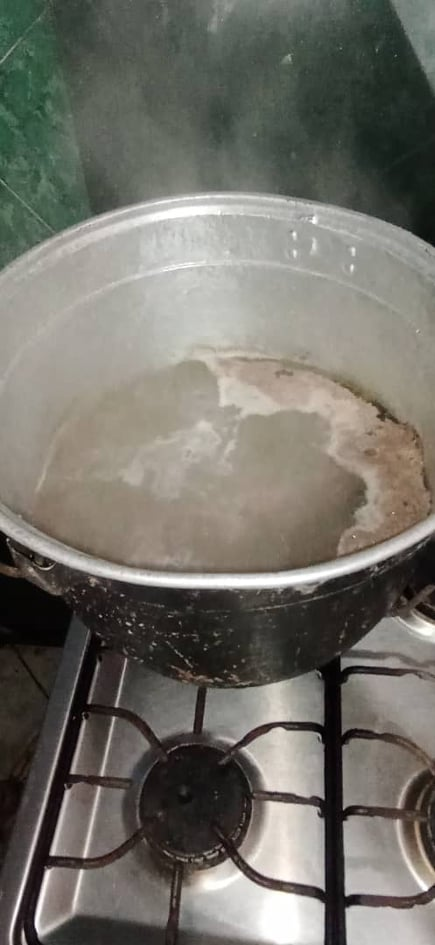 ---
Mi madre era la encargada de cuidarnos a mis hermanas y a mi; además estaba pendiente de alimentar a las gallinas, pollos, patos entre otros y mi padre era el encargado de sembar y cultivar la tierra la cual era tan bondadosa; ya que nos proporcionaba las mejores verduras (yuca, chino, ocumo blanco, auyama, apio etc ). Me siento orgullosa de haber crecido en este fantástico, bello y grandioso lugar, a mi madre siempre le encantaba prepararnos un gran sancocho, el cual le quedaba super delicioso una mezcla de sabores e ingredientes realmente inigualables, cada vez que puedo nos reunimos en familia para degustar una rica y sabrosa sopa, la cual disfrutamos a plenitud en familia.
My mother was in charge of taking care of my sisters and me; she was also in charge of feeding the hens, chickens, ducks among others and my father was in charge of planting and cultivating the land which was so kind; since it provided us with the best vegetables (yucca, chino, white ocumo, auyama, celery, etc.). I am proud to have grown up in this fantastic, beautiful and great place, my mother always loved to prepare us a great sancocho, which was super delicious a mixture of flavors and ingredients really unique, every time I can we gather as a family to taste a rich and tasty soup, which we enjoy to the fullest as a family.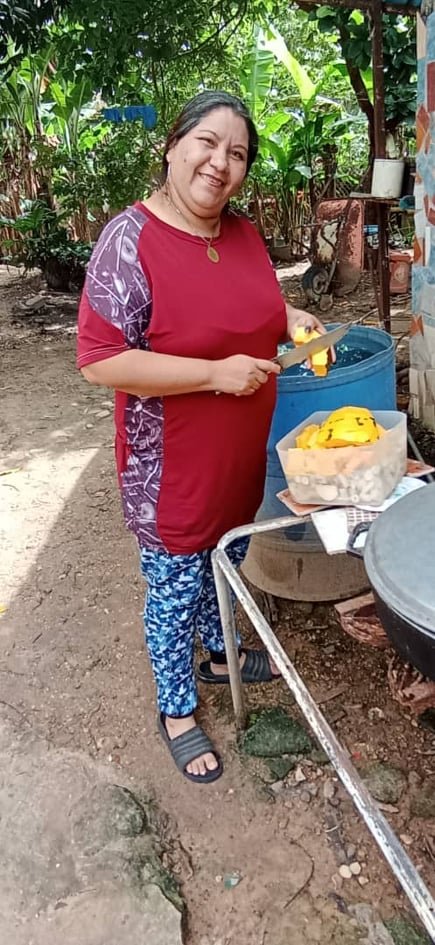 ---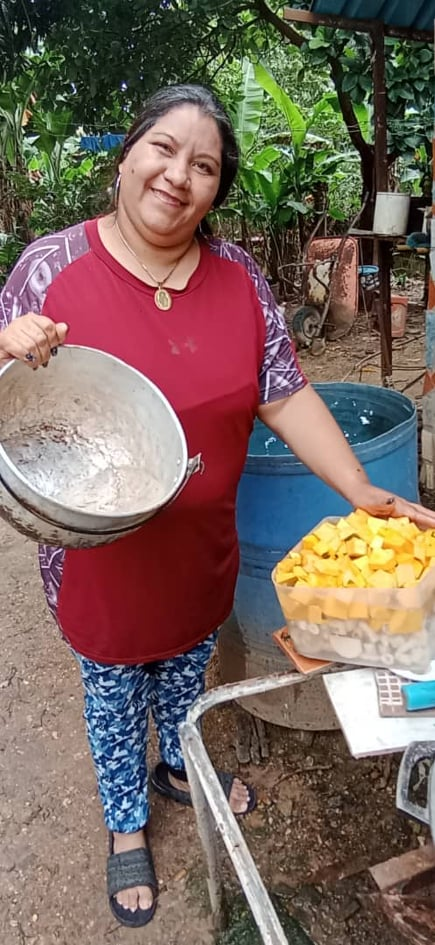 ---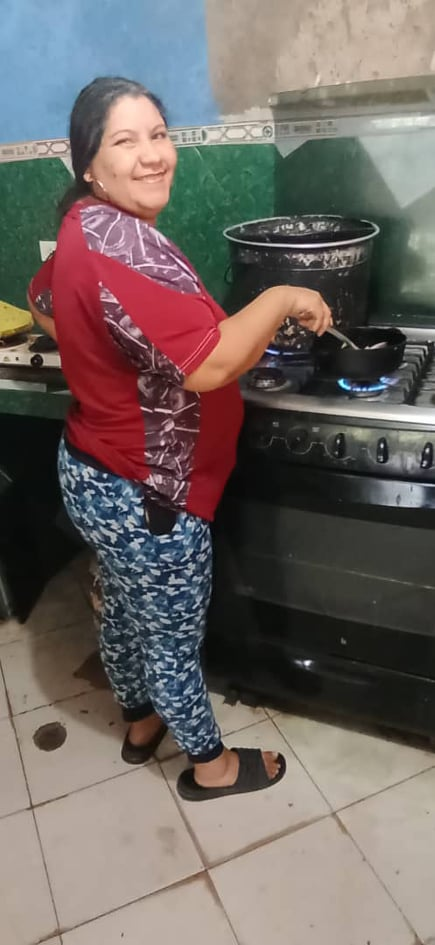 ---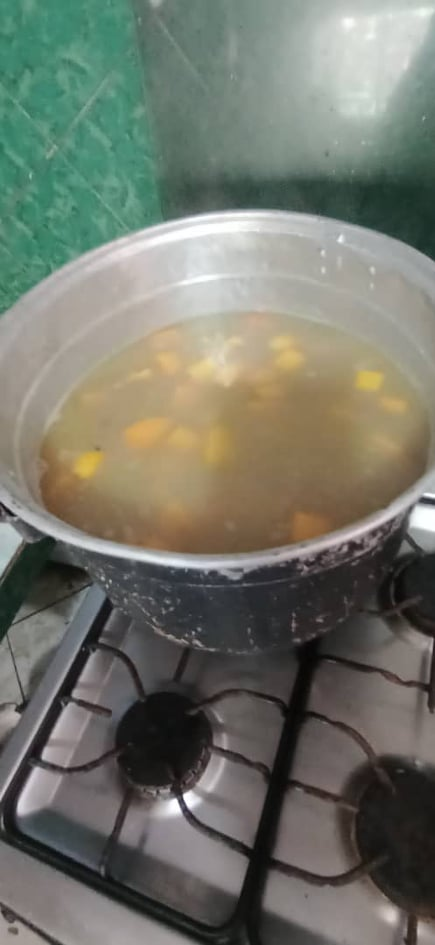 ---
Por eso preparé en compañia de mi familia una suculenta sopa de hueso rojo, con abundante verdura (auyama, yuca, ocumo blanco, chino), un plato sin igual el cual posee un sin fin de propiedades y beneficios para la salud. Una rica sopa nutre y revitaliza a cualquier enfermo.
That is why I prepared with my family a succulent red bone soup, with abundant vegetables (auyama, yucca, white ocumo, Chinese), a dish without equal which has endless properties and health benefits. A rich soup nourishes and revitalizes any sick person.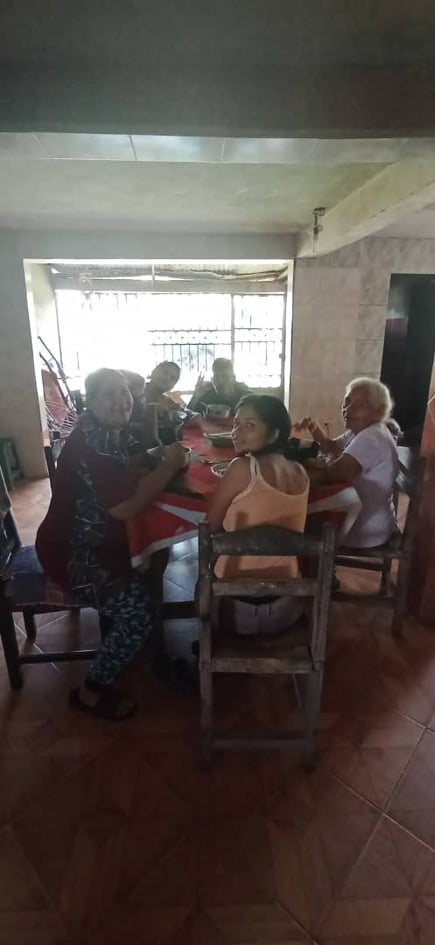 ---
Cabe destacar que es importante reunirnos en familia cada vez que se pueda, de esta manera afianzamos más nuestro vínculo afectivo de amor y unión familiar; estos son los momentos que tenemos que disfrutar y compartir en vida, ya que no sabemos hasta cuando tendremos la dicha de estar vivos y compartirr con las personas que realmente amamos y nos aman.
It is important to emphasize that it is important to get together as a family whenever possible, in this way we strengthen our bond of love and family unity; these are the moments that we have to enjoy and share in life, because we do not know how long we will have the joy of being alive and sharing with the people we really love and love us.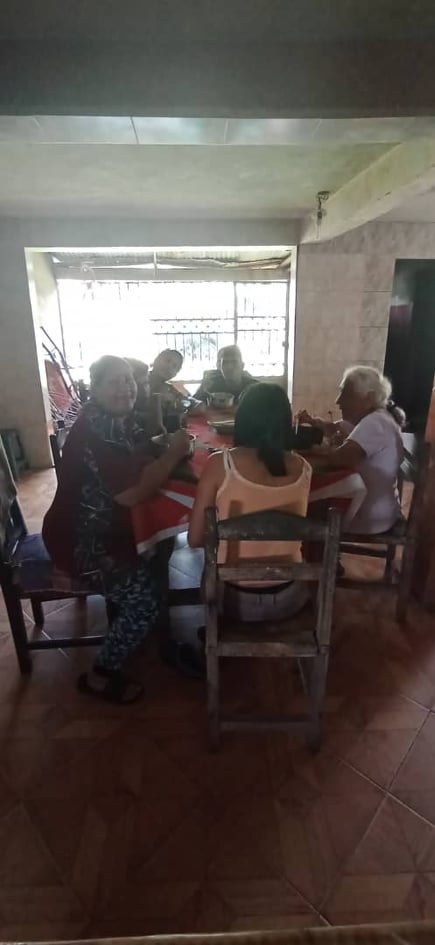 ---
Para finalizar les digo que amen, compatan, valoren y disfruten lo más que se pueda con todos sus seres queridos, el perder a un ser amado es un golpe realmente duro e irreparable, que jamás superamos aunque pasen años ese día lo recuerdas como si fuese sido hoy. Por eso cada día que pasa le hago saber a todas esas personas que conforman mi familia cuan indispensables y valiosos son para mi.
To conclude I tell you to love, compatan, value and enjoy as much as you can with all your loved ones, losing a loved one is a really hard and irreparable blow, that we never get over even if years go by that day you remember it as if it were today. That is why every day that passes I let all those people who make up my family know how indispensable and valuable they are to me.
Todas las fotos son de mi propiedad tomadas con mi teléfono inteligente ZTE BLADE A3.
All photos are my own taken with my ZTE BLADE A3 smartphone.
---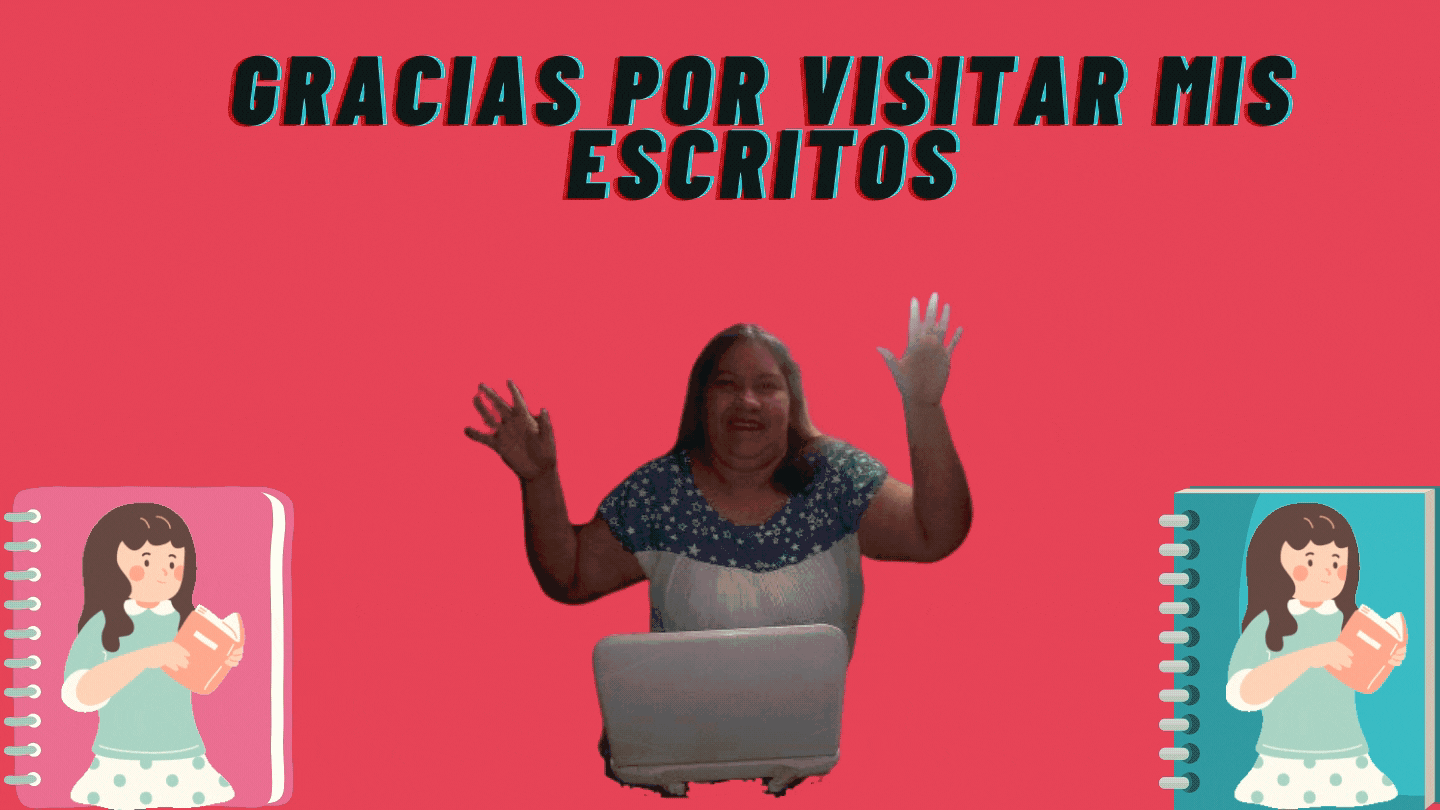 ---
---