[ESP-ENG] Un amor verdadero que va más allá de la muerte // A true love that goes beyond death

Buenas a la gran familia HIVE, feliz y bendecido día para todos ustedes, para mi es grato escribirles el día de hoy de una gran película, la cual dejo mi una gran enseñanza de vida, espero les guste.
Good morning to the great HIVE family, happy and blessed day to all of you, for me it is a pleasure to write you today of a great movie, which left my a great teaching of life, I hope you like it.

.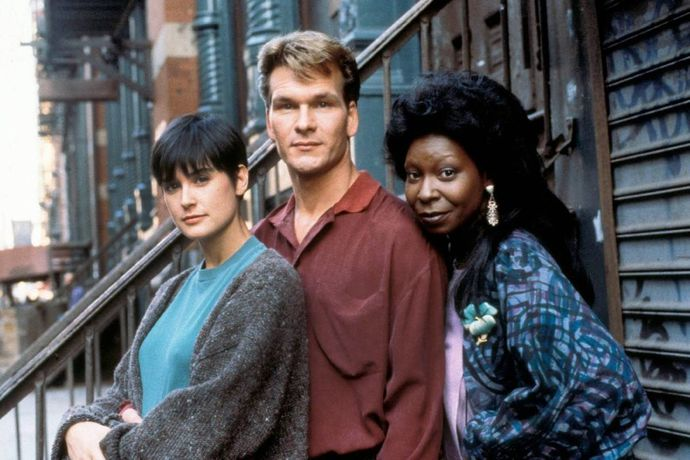 ---
Esta película sin duda alguna ha recorrido el mundo entero, llevando un gran mensaje de amor, muchas veces cuando estamos vivos no le decimos a esa persona que esta a nuestro lado cuanto la amamos y admiramos. Por ende los invito cada día a demostrarle a esa persona cuan valioso e importante son para nosotros, no necesariamente debemos de obsequiar algo, para demostrar nuestro amor solo con un gesto o una frase podemos hacer saber todo ese inmenso amor, el cual sentimos hacia esa persona.
This movie has undoubtedly traveled around the world, carrying a great message of love, many times when we are alive we do not tell that person who is next to us how much we love and admire them. Therefore I invite you every day to show that person how valuable and important they are to us, we do not necessarily have to give something, to show our love just with a gesture or a phrase we can make known all that immense love, which we feel towards that pe
Muchas veces me he preguntado ¿Qué habrá más allá de la muerte?
Mucho sea dicho acerca de la muerte y el más allá, pero aunque no se tiene muy claro, debido a que los criterios son diversos y encontrados o controvertidos, lo que resulta como común es que es otro plano de vida , después de la vida terrenal en donde nos desarrollamos como individuos desde que tenemos la oportunidad, hasta que llega el momento de decir adiós al plano terrenal y continuar viviendo en ese otro plano que según ciertos conocedores de la materia han definido como el plano de vida espiritual y en donde nuestra alma es importante para tener correspondencia con eso que se supone que esta más allá de la muerte. Es importante señalar que los escépticos afirman que no existe debido a que nadie a regresado de la muerte, para decir como es o que hay más allá de la muerte, sin embargo se conoce por parte de hombres y mujeres que han experimentado en algún momento de su vida una muerte momentánea y en donde afirman haber observado luces, personas, paisajes y ambientes impresionantemente hermosos y perfectos en donde se puede sentir y visualizar una profunda paz, en donde reina la justicia, la honestidad, la verdad, el amor al prójimo, donde han deseado quedarse, pero del cual han sido regresados por no ser el tiempo correspondiente, para poder estar en ese lugar.
Many times I have asked myself What will there be beyond death?.
Much has been said about death and the beyond, but although it is not very clear, because the criteria are diverse and conflicting or controversial, what is common is that it is another plane of life, after the earthly life where we develop as individuals since we have the opportunity, until the time comes to say goodbye to the earthly plane and continue living in that other plane that some experts have defined as the plane of spiritual life and where our soul is important to have correspondence with that which is supposed to be beyond death. It is important to point out that skeptics affirm that it does not exist because no one has returned from death, to say how it is or what is beyond death, however it is known by men and women who have experienced at some point in their lives a momentary death and where they claim to have observed lights, people, landscapes and breathtakingly beautiful environments, people, landscapes and environments impressively beautiful and perfect where you can feel and visualize a deep peace, where justice, honesty, truth, love for others reigns, where they have wished to stay, but from which they have been returned for not being the corresponding time to be in that place.
Otros están de acuerdo en que no se puede hablar solo de muerte carnal sino de muerte espiritual y que esta muerte debe darse para que más allá de la muerte surja un nuevo individuo con otra perspectiva de vida, que lo ayuden a crecer personalmente y lograr sus propósitos de la mejor manera posible teniendo siempre presente que es un nuevo individuo y que de ahora en adelante su proceder debe ser el idóneo, el justo o el que le de cabida a buenas acciones y el logro de metas y propósitos sin atropellos, remordimientos, rencores ni egoísmos siempre considerando que solo existe esta vida terrenal para poner a prueba nuestra vida espiritual y continuarla más allá, favoreciendo así el futuro de nuestra generación filial.
Others agree that we cannot speak only of carnal death but of spiritual death and that this death must occur so that beyond death a new individual emerges with another perspective of life, which will help him to grow personally and achieve his purposes in the best possible way, always bearing in mind that he is a new individual and that from now on his behavior must be the ideal one, the fair one or the one that gives room for good actions and the achievement of goals and purposes without outrage, remorse, rancor or selfishness always considering that only this earthly life exists to test our spiritual life and continue it beyond, thus favoring the future of our filial generation.
En consideración a todo lo antes dicho según opiniones de estudiosos del tema, se puede decir que más allá de la muerte hay un enigma, algo un poco ambiguo que muchos consideran es algo bueno y otros lo consideran incierto, pero como seres vivos todos debemos tener claro que se cumple con una ley de vida como: nacer, crecer, reproducirse y morir pues es la única forma de mantener el equilibrio en el universo y se pueden cumplir los propósitos universales como: el paso del tiempo, la evolución, la adaptación, los avances y progresos científicos, sociales y humanos que definen a una sociedad, una población y a un individuo, por lo tanto se debe vivir la vida y el presente con respeto y moderación, para que la muerte sea placentera y algo natural aunque siga siendo algo poco posible de alcanzar pues nadie esta preparado para esta eventual partida física a los que la mayoría niegan que sea lo más lejano en el transcurrir de su vida por este plano terrenal.
In consideration of all that has been said above according to the opinions of scholars of the subject, it can be said that beyond death there is an enigma, something a little ambiguous that many consider is something good and others consider it uncertain, but as living beings we must all be clear that we comply with a law of life such as: to be born, grow, reproduce and die because it is the only way to maintain balance in the universe and universal purposes can be fulfilled as: the passage of time, evolution, adaptation, scientific, social and human advances and progress that define a society, a population and an individual, therefore we must live life and the present with respect and moderation, so that death is pleasant and something natural although it is still something difficult to achieve because no one is prepared for this eventual physical departure to which most deny that it is the farthest thing in the course of his life on this earthly plane.
Por tal motivo escogí esta gran película, ya que aquí podemos evidenciar de alguna manera clara lo que hay más allá de la muerte.
For this reason I chose this great film, because here we can see in a clear way what is beyond death.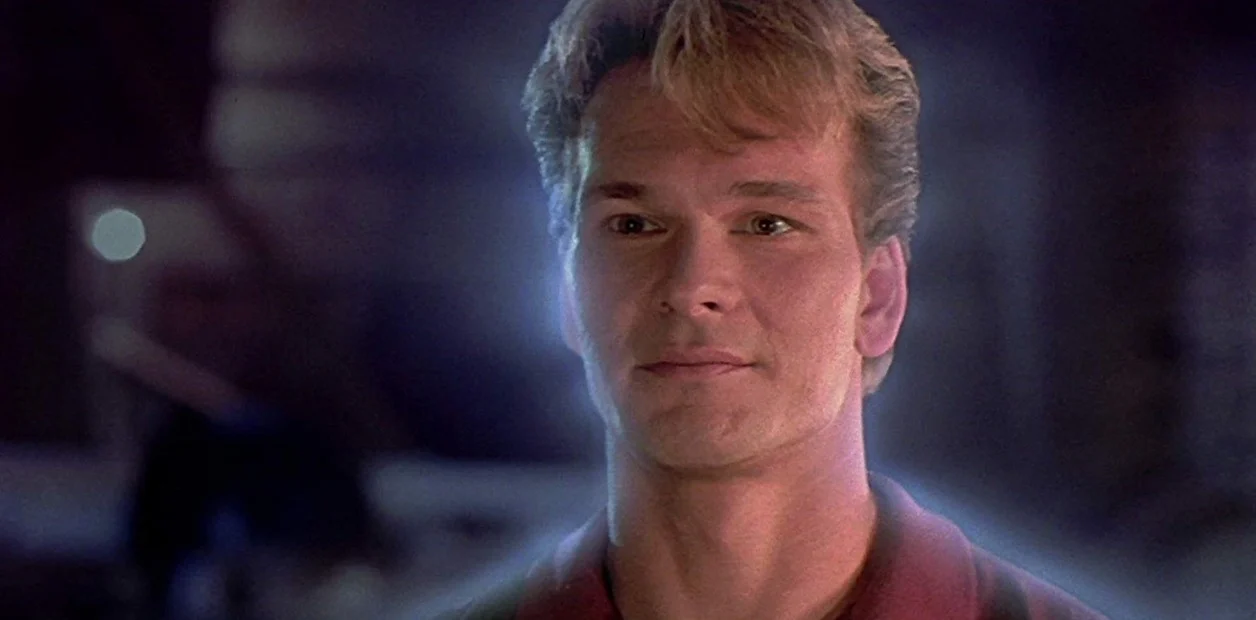 ---
Esta película trata acerca de la vida Sam Wheat, un gran hombre de negocios, el cual tenia todo para ser feliz y exitoso en la vida, tenia a su lado una gran mujer y un buen amigo, pero la codicia y la ambición acabaron con todo sus sueños en un segundo.
This movie is about the life of Sam Wheat, a great businessman, who had everything to be happy and successful in life, he had a great woman and a good friend by his side, but greed and ambition ended all his dreams in a second.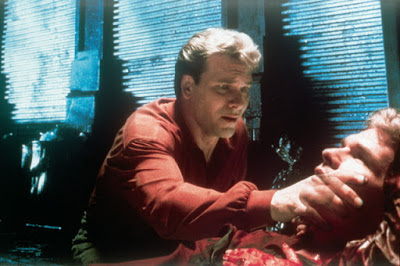 ---
Un día Sam y Molly van al teatro y al salir del lugar, un delincuente enviado por Carl, sale al asecho, para robarle a Sam las claves de acceso de unas cuentas bancarias, las cuales poseían una gran cantidad de dinero, pero todo sale mal Willic López asesina a Sam, Molly pide ayuda pero es inútil Sam muere. en ese momento todo pasa a otro plano terrenal el espíritu de Sam se desprende de su cuerpo y seda cuenta que lloran porque el esta muerto, este no lo puede creer y hace gestos para que lo observen pero es inútil todos dicen que esta muerto inmediatamente el ve su cuerpo sin vida en una camilla de hospital.
One day Sam and Molly go to the theater and when leaving the place, a delinquent sent by Carl, goes out to the stalk, to rob Sam the access keys of some bank accounts, which possessed a great amount of money, but everything goes wrong Willic Lopez murders Sam, Molly asks for help but it is useless Sam dies. At that moment everything goes to another earthly plane, Sam's spirit is detached from his body and he realizes that they cry because he is dead, he can not believe it and makes gestures to be observed but it is useless everyone says that he is dead immediately he sees his lifeless body on a hospital gurney.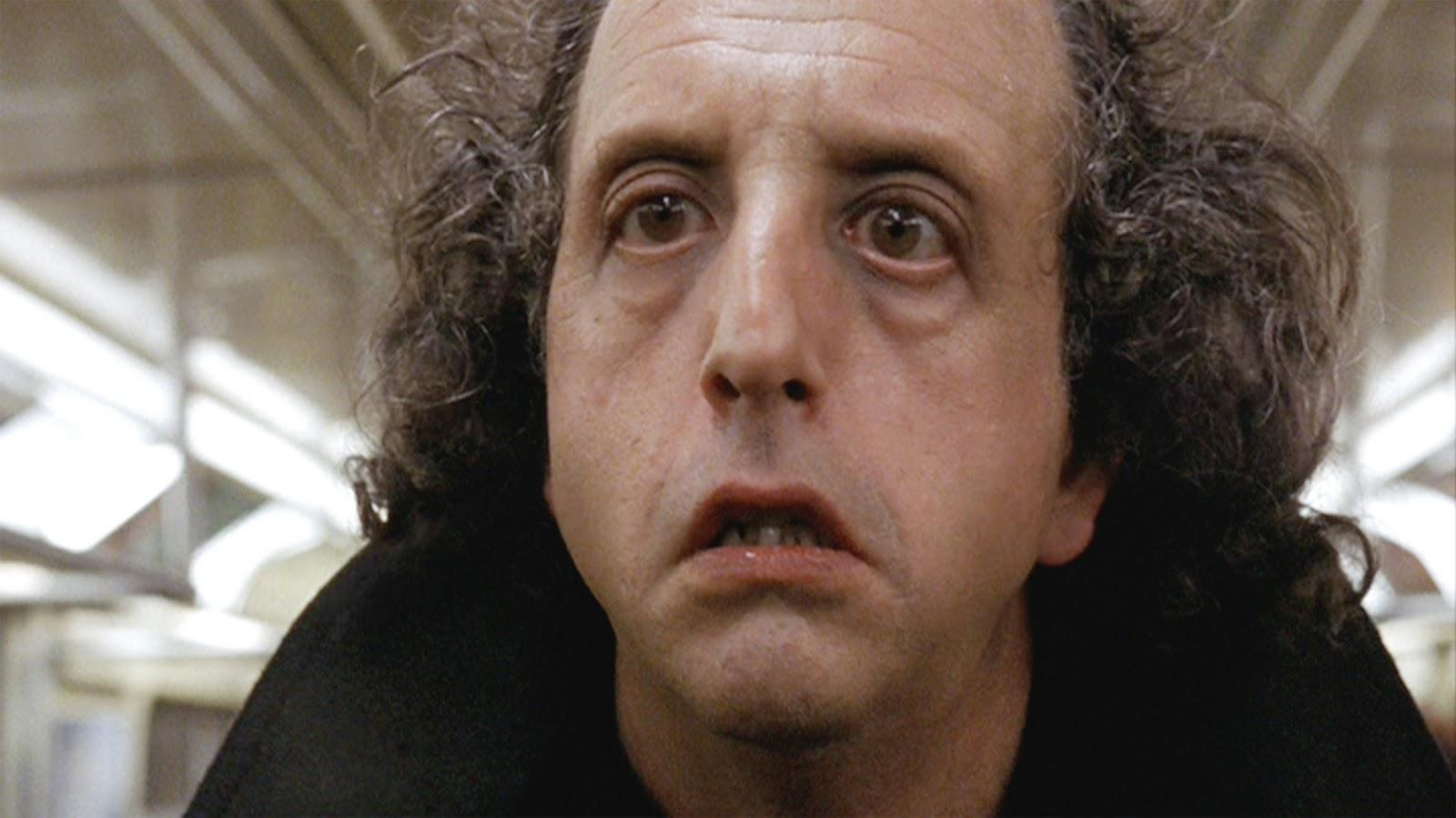 ---
En ese momento Sam seda cuenta que ya no pertenece a este mundo terrenal, pero se pregunta así mismo ¿El porque el puede ver y escuchar a todos los que están a su alrededor, mientras que los demás no lo ven ni lo oyen a el?. Desesperado sube a un tren y ve a todas las personas a su alrededor y en ese instante escucha la voz de un hombre que le habla y le dice "que se baje de su tren" Sam sorprendido le pregunta ¿Puedes verme y oírme como puede ser esto posible si estoy muerto? el otro hombre le responde"que el también esta muerto" así que lo echa del tren, pero Sam no se deja ya que se dio cuenta que este hombre puede mover y tirar objetos y le pide que le enseñe a hacer esas cosas pero el hombre no quiere y lo echa fuera del tren.
At that moment Sam realizes that he no longer belongs to this earthly world, but he asks himself why he can see and hear everyone around him, while the others do not see or hear him. In desperation he gets on a train and sees all the people around him and at that moment he hears the voice of a man who speaks to him and tells him "to get off the train". Sam is surprised and asks him "Can you see and hear me, how can this be possible if I am dead? The other man replies "he is also dead" so he throws him off the train, but Sam does not let him because he realized that this man can move and throw objects and asks him to teach him to do these things but the man does not want to and throws him off the train.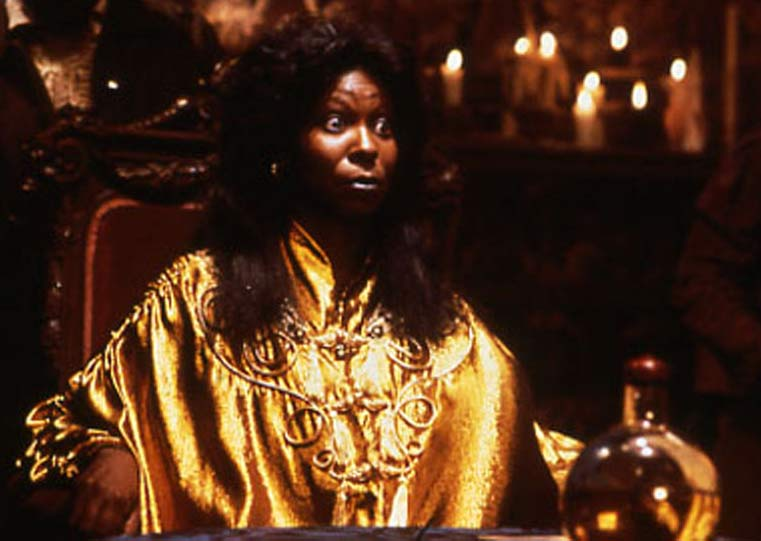 ---
Se dirige a la casa donde vivía con Molly, la ve muy triste, en ese instante seda cuenta que la amaba con todo su corazón, pero nunca se lo demostró como ella lo hubiese querido. Sale de allí y camina y llega a un lugar donde se encuentra a Oda Mae Brawn una charlatana, la cual se encargaba de estafar a sus clientes diciéndoles"que tenia la facultad de comunicarse con las personas del más allá" Sam seda cuenta que Oda Mae es una charlatana se ríe y habla en ese momento la mujer sale corriendo y dice "que no lo hará más" Sam seda cuenta de esto y sale en busca de Oda Mae y conversa con ella, la mujer despavorida le dice "que se vaya" que el esta muerto Sam habla con ella y le pide que vaya hablar con Molly y que le de un mensaje de su parte Oda Mae le dice "que no"y que se vaya Sam no la deja dormir y esta en ese momento le dice "que esta bien que ira hablar con Molly" Sam la lleva a la casa de Molly y Oda Mae intenta hablar con ella acerca de Sam pero ella no le cree Oda Mae, para convencerla le dice cosas intimas que solo ella y Sam sabían, Molly al escuchar esas confecciones abre la puerta y conversa con Oda Mae, Molly sorprendida le cree a Oda Mae, pero luego llega Carl ella le cuenta todo lo acontecido con Oda Mae yCarl le" dice que eso es imposible que esa mujer le esta mintiendo", Molly va al banco y ve Oda Mae, la cual esta abriendo una cuenta en esa entidad Oda Mae sale del lugar y Molly le pregunta al señor ¿Que estaba haciendo Oda Mae? y el sr le contesta "que estaba abriendo una cuenta y que no se llama Oda Mae sino Rita Miller, Molly muy desconcertada le cuenta a Carl va a la policía y allí le muestras varias fotos y le dicen que la mujer es buscada por estafadora.
He goes to the house where he lived with Molly, he sees her very sad, at that moment he realizes that he loved her with all his heart, but he never showed it to her as she would have wanted. He leaves and walks and arrives to a place where he meets Oda Mae Brawn, a charlatan, who was in charge of swindling her clients by telling them "that she had the power to communicate with people from the beyond" Sam Seda says that Oda Mae is a charlatan, she laughs and talks, at that moment the woman runs away and says "she won't do it anymore" Sam Seda realizes this and goes in search of Oda Mae and talks to her, Sam talks to her and asks her to go talk to Molly and give her a message from him. Oda Mae tells her "no" and tells her to go away, To convince her he tells her intimate things that only she and Sam knew, Molly to hear these confessions opens the door and talks with Oda Mae, Molly surprised believes Oda Mae, but then Carl arrives and she tells him everything that happened with Oda Mae and Carl tells her "that is impossible that woman is lying", Molly goes to the bank and sees Oda Mae, which is opening an account in that entity Oda Mae leaves the place and Molly asks the gentleman what was Oda Mae doing? and the gentleman answers "she was opening an account and her name is not Oda Mae but Rita Miller, Molly very puzzled tells Carl she goes to the police and there you show her several pictures and they tell her that the woman is wanted for fraud.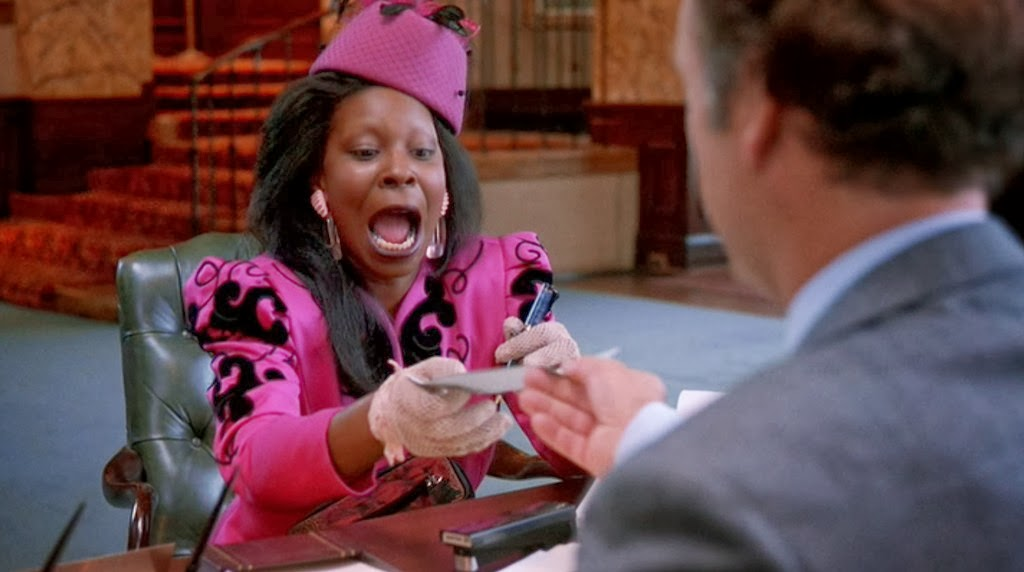 ---
Molly en ese instante piensa que la mujer la engaño y no quiere saber más de ella Sam se entera que Carl es el culpable de su muerte, ya que lo ve hablando con Willic López entra en pánico y seda cuenta que su gran amor corre un grave peligro, ya que Carl lo que le interesa es quedarse con el dinero, Carl era amenazado constantemente de muerte porque debía una gran cantidad de dinero. Después que Sam descubrió el porque fue asesinado hizo ir a Oda Mae al banco y solicitar un cheque y le pidió a Oda Mae que se lo entregara a unas monjas para ayudar a todo aquel que lo necesitara la mujer muy sorprendida al ver tanto dinero le dijo "que era mucho dinero para esas monjitas" Sam le dijo"que era dinero sucio que por ese dinero a el lo habían asesinado", Carl seda cuenta que el dinero no esta va a casa de Molly habla con ella y luego se percata que están pasando cosas sobrenaturales entonces habla en voz fuerte y le dice a Sam" que le devuelva el dinero sino Molly morirá", Sam muy asustado va nuevamente en busca de Oda Mae para que hable con Molly y le advierta del gran peligro que corre al lado de Carl y esta le dice que ella no puede hacer nada ya que Molly no le cree" Sam la convence nuevamente y Oda Mae va a casa de Molly , habla con ella y esta no le cree nada y le dice "que se vaya de su casa sino llamara a la policía" la mujer le responde "que es mejor así que llame a la policía" Molly se impresiona se acerca a la puerta y Oda Mae le dice"que Sam esta a su lado" lanza una moneda y Sam la sube es algo mágico Molly muy sorprendida llora abre la puerta y conversa con la mujer Sam le dice a Oda Mae todo lo de Carl para que se lo diga a Molly, en ese momento llega Carl en busca de Molly y de Oda Mae tira la puerta y Molly y Oda Mae salen corriendo comienza la persecución Carl muere y llegan unas sombras negras y se llevan su espíritu Carl grita asustado.
Molly at that moment thinks that the woman deceived her and does not want to know more of her Sam learns that Carl is the culprit of her death, since she sees him talking to Willic Lopez panics and realizes that her great love is in great danger, since Carl is interested in keeping the money, Carl was constantly threatened with death because he owed a lot of money. After Sam discovered why he was murdered he made Oda Mae go to the bank and request a check and asked Oda Mae to give it to some nuns to help anyone who needed it, the woman was very surprised to see so much money and told him "it was a lot of money for those little nuns" Sam told her "it was dirty money and for that money he had been murdered", Carl realizes that the money is not there, he goes to Molly's house and talks to her and then he realizes that supernatural things are happening, so he speaks in a loud voice and tells Sam "to give her back the money or Molly will die", Sam, very scared, goes again in search of Oda Mae to talk to Molly and warn her about the great danger she is in with Carl and she tells him that she can not do anything because Molly does not believe him" Sam convinces her again and Oda Mae goes to Molly's house and talks to her and she does not believe him, She talks to her and Molly doesn't believe her and tells her to "get out of her house or she will call the police." The woman replies "it's better to call the police" Molly is impressed and goes to the door and Oda Mae tells her "that Sam is by her side, At that moment Carl arrives in search of Molly and Oda Mae knocks down the door and Molly and Oda Mae run out, Carl dies and some black shadows arrive and take his spirit.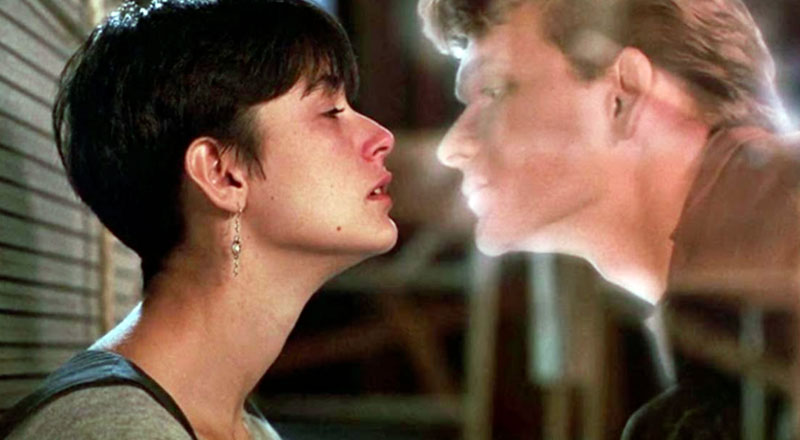 ---
Luego de todo esto entra un luz muy hermosa y resplandeciente, Molly logra ver y hablar con su gran amor por ultima vez, Sam le da un beso a Molly y se despide de ella es un momento tan bello y le dice "que la amara eternamente y que la esperara todo el tiempo que sea necesario" se cierra el portal y Sam desaparece Molly queda muy conmovida y llora nunca pensó vivir un momento tan mágico y lleno de mucha luz.
After all this enters a very beautiful and shining light, Molly gets to see and talk to her great love for the last time, Sam gives Molly a kiss and says goodbye to her, it is such a beautiful moment and tells her "that he will love her forever and that he will wait for her as long as necessary" the portal closes and Sam disappears, Molly is very moved and cries, she never thought to live a moment so magical and full of so much light.
Para finalizar puedo decirles que esta gran historia de amor me hizo reír y llorar,es triste ver que la avaricia y la codicia de un hombre puedan generar todo este gran infortunio en donde murió este un hombre una persona brillante con grandes sueños y muchas ganas de vivir, con un amor puro y verdadero por una maravillosa mujer, la cual amaba con todo su corazón hasta más allá de la eternidad.
In conclusion I can tell you that this great love story made me laugh and cry, it is sad to see that the greed and avarice of a man can generate all this great misfortune where this man died, a brilliant person with big dreams and a great desire to live, with a pure and true love for a wonderful woman, which he loved with all his heart until beyond eternity.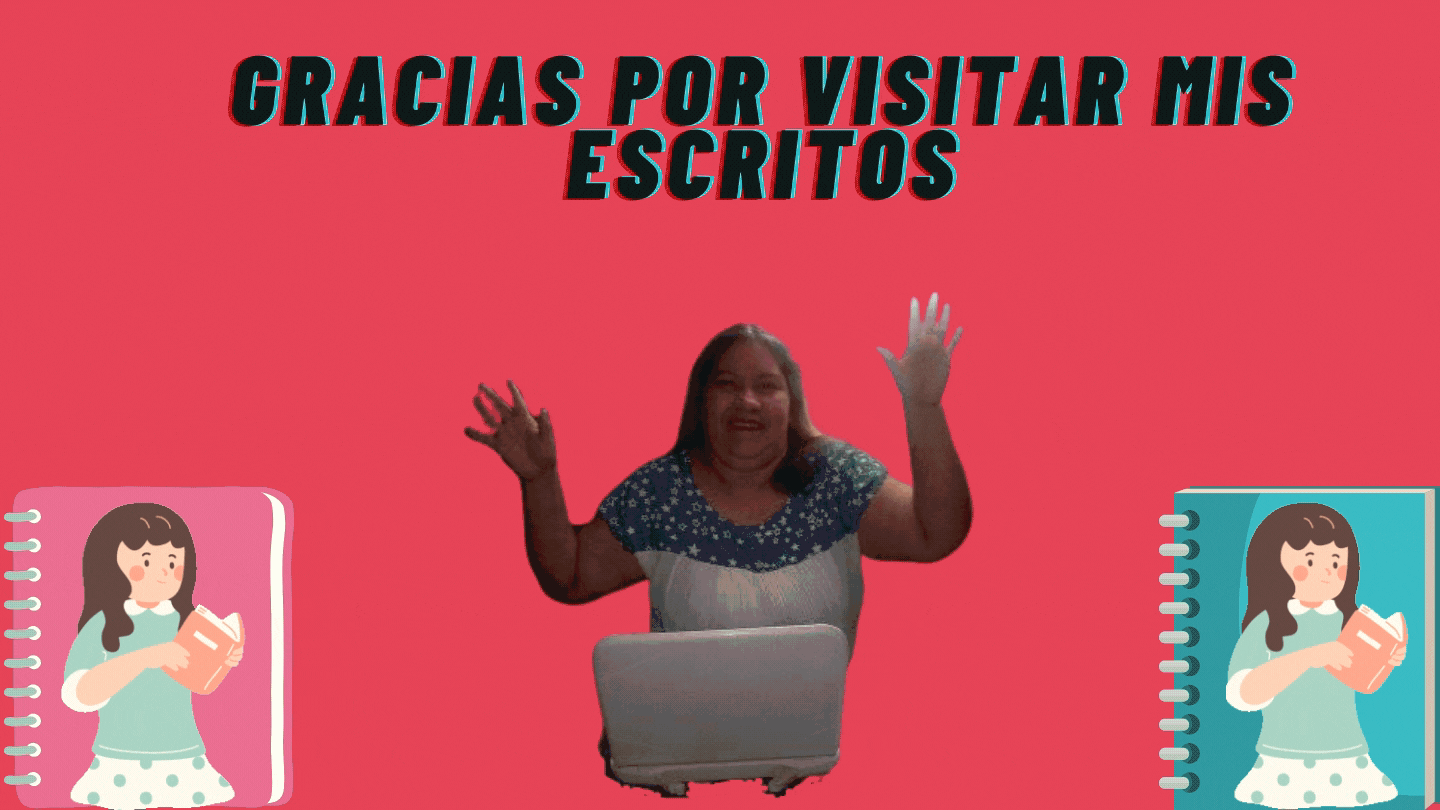 ---
---