My favorite Superbowl ad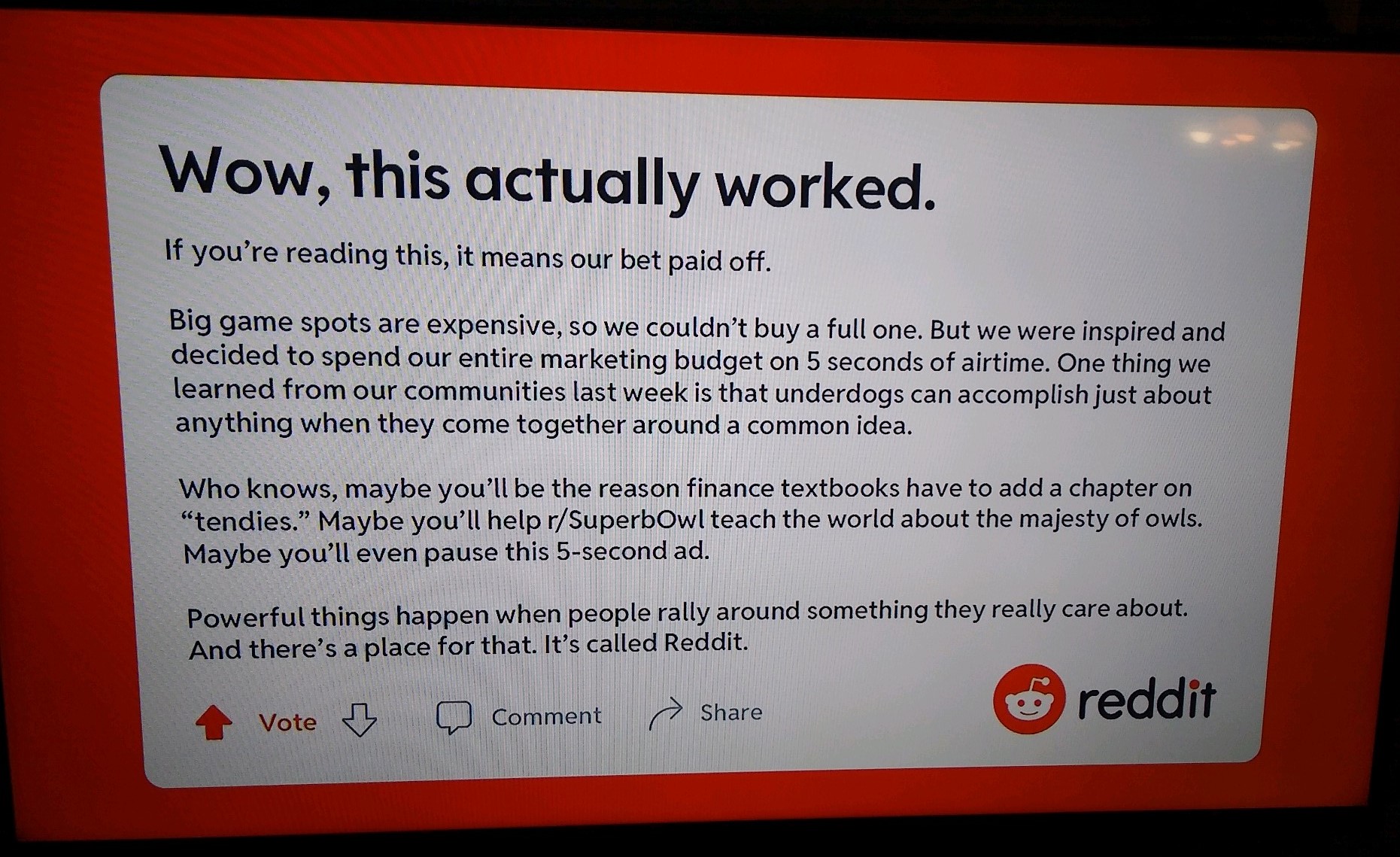 This was my favorite superbowl commercial
It was 5 seconds.
Just a flash on the screen.
I paused it took a pic.
As a fan for the small guy over the big corporate machine, I was thrilled to see it there.
With reddit doing what recently happened with Gamestop, it certainly can lead to growth on this platform.
---
---