My Sunday Curation Effort For The #CineTV Community 🎬
Tonight being very late Sunday night in the UK. I will continue doing my curation for the awesome [ #CineTV Community ] 🎞📽🎬
I will focus mostly on the articles that are close to closing in the next 24 Hours. I do this because my Up-vote Cine Power is not huge, so it's just a little booster to other CINE members here.
My appreciation for the hard work they do in researching the various TV & Movies for their reviews. I wish that I could do this also, but I find doing any kind of reviews really difficult in a constructive way.

So I will just provide some extra rewards to awesome publications...
Below are all the posts that I up-voted last night.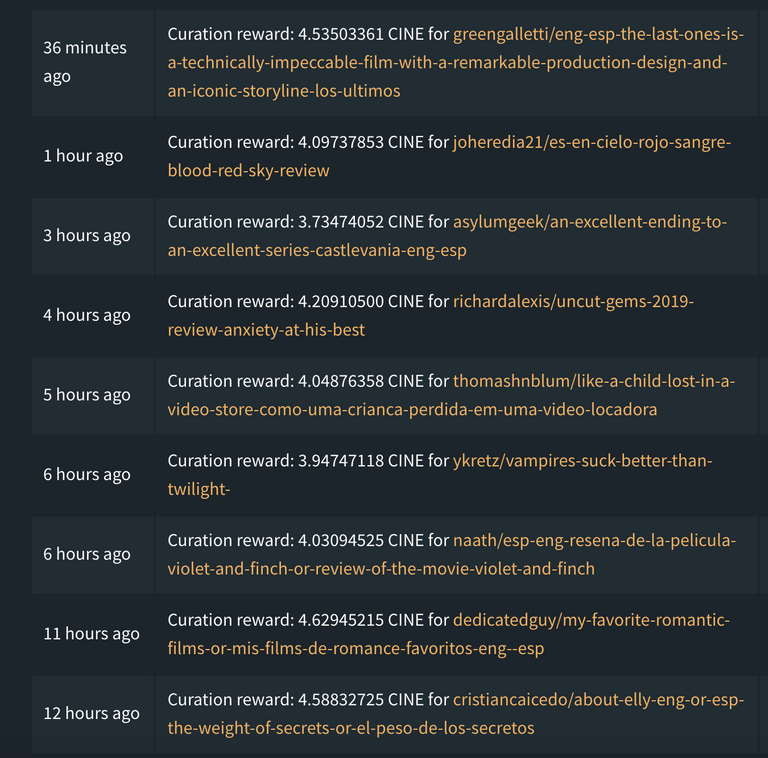 Image Source: All Images are "Screen Shots" from my account ©andy-cine
Many thanks for listening, please enjoy my small curation efforts!
---
---