Another reward day - A Diary Of A Splinterlands Player #48 (EN/DE)
English
Season Rewards!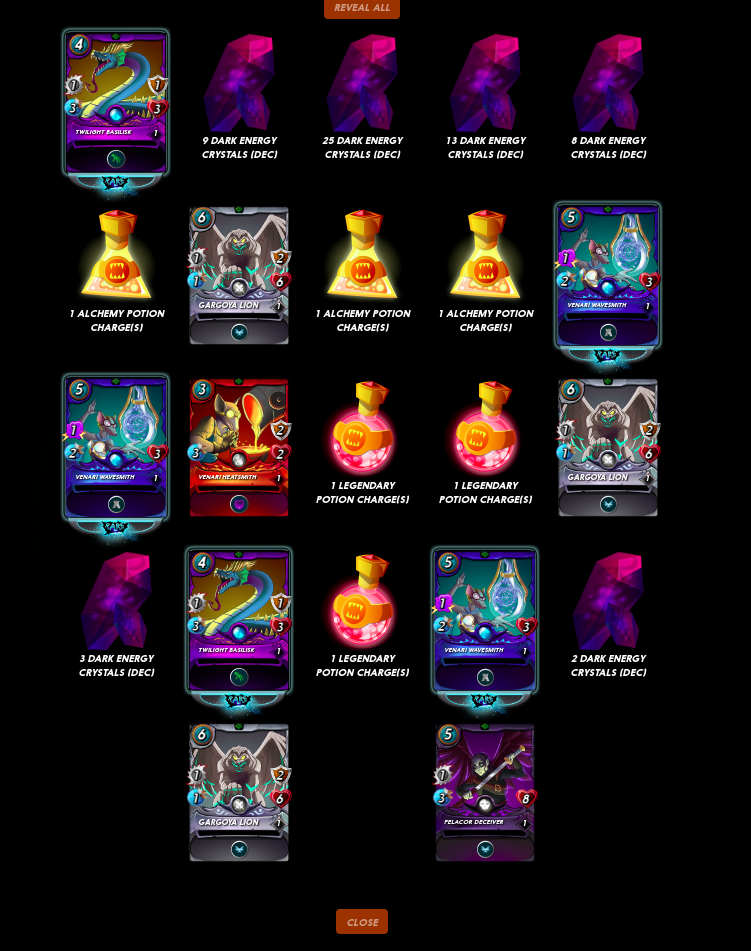 Five rare cards, five common cards and a bunch of DEC! Quite some nice season rewards! Yes again no legendaries or gold foils, but it is quite a nice reward anyways. And I love that you get a lot of rewards.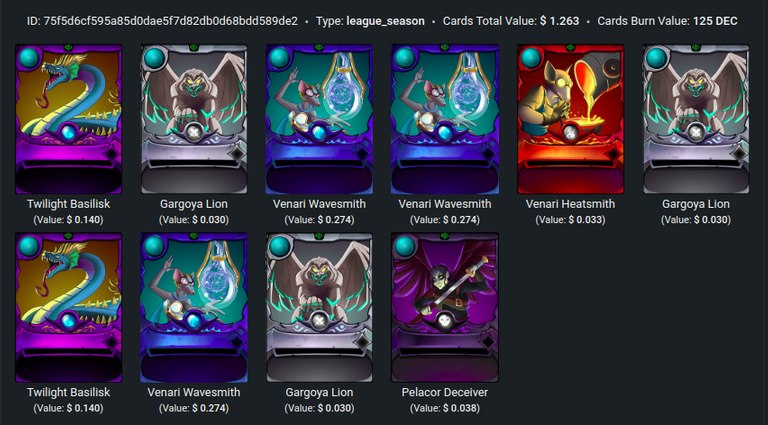 Daily Rewards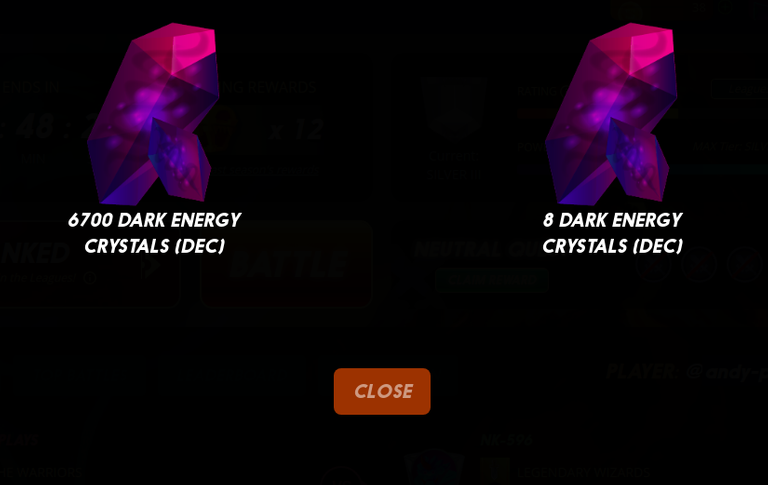 Those are, as far as I know my biggest daily rewards ever! Those 6708 DEC are quite an amazing reward!
Cheers,
@andy-plays
---
---
Deutsch
Saisonbelohnung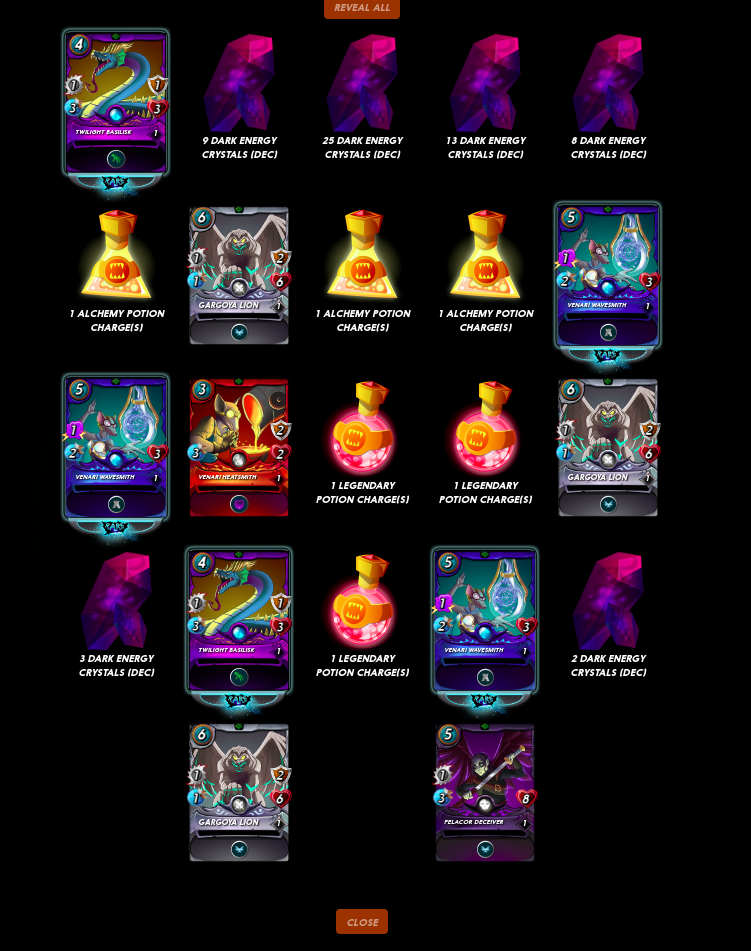 Ganz nette Belohnung: 5 commons, 5 rares und einige DEC! Damit kann man leben, auch wenn mir eine legendäre oder goldene auch recht gewesen wäre.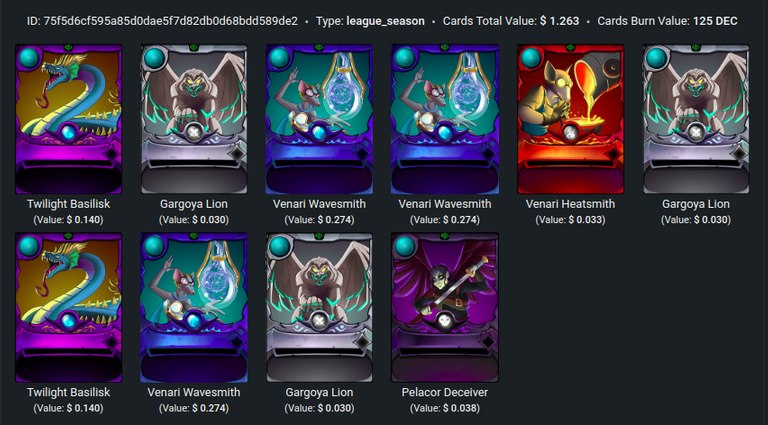 Immerhin sind es 125 DEC Burn value - also 125 CP die dazu kommen.
Tagesbelohnung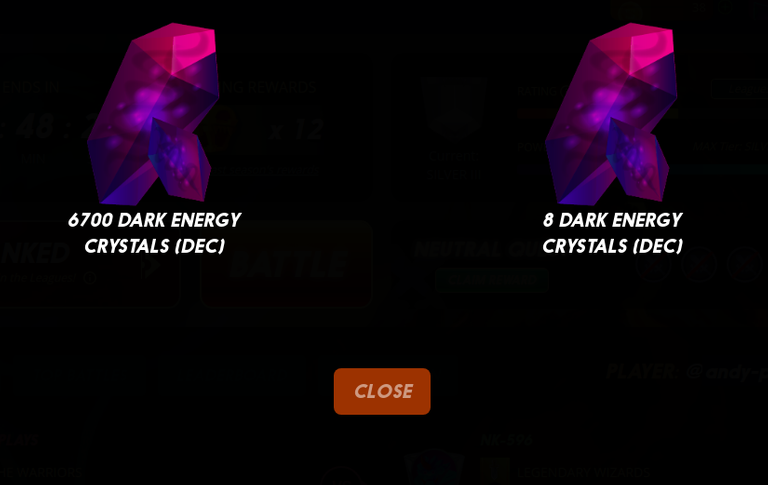 Hier sah es deutlich besser aus: 6708 DEC! So viel hatte ich bisher nie - und ich glaube auch, dass es insgesamt meine beste Belohnung bisher war.
Cheers,
@andy-plays
---
---