Hawkeye - The new Disney+ show #spoilerfree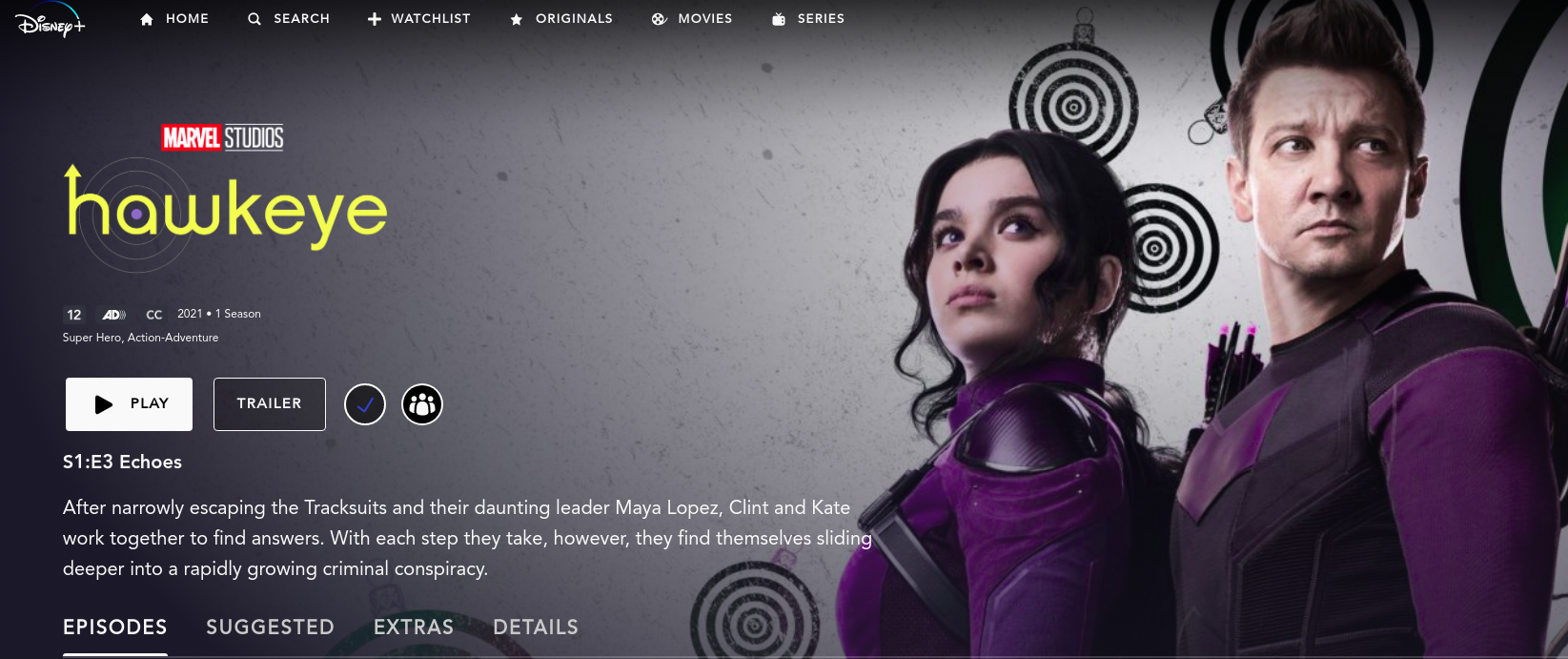 I love Marvel. So my first post in this CineTV community might be a bit biased. I also love Disney and think that the company is doing an amazing job with entertainment. This will not contain any spoilers, that are not in the trailer.
Regarding the "new" Disney+ Marvel shows, I would say, that WandaVision was by far my favorite show. Loki is an amazing second place. Then probably What if...? on third. As a European The Falcon and The Winter Soldier isn't too far on top of the list.
I am not sure, where Hawkeye is going to rank on that list. I love how the show started.
Jeremy Renner and Hailee Steinfeld are both very talented actors in my opinon.
The nice thing about this show: It is fresh in a completely different perspective. I love it, that they are trying new routes, but still are doing marvelous Marvel stuff. I loved how WandaVision was so different. And Loki. After more than 20 movies, it was a risk to do things quite different. And so far I think it paid off.
It is hard to say, since no one knows why a person is subscribing to a streaming service. But it looks likes Disney is doing a pretty good job. I did subscribe from the beginning - well when it was available in Germany. And never canceled the subscription. Although we don't have kids - at least yet.
And Hawkeye might be another show, that definitely made it worth subscribing to the service. So I would definitely recommend it. And it fits to the current season. Well done, Disney!
Cheers,
@andy-plays
---
---