Daily $VIBES Token Booster ~ My Personal Thursday 24th June Curation Challenge ✅
Over the last few months I have been slowly buying more and more Vibes Tokens, with my hope to be able to curate with a nice reward amount. I will continue "buying" and "Staking" my VIBES, as my main focus.
As you may or "may not" be aware this account is my dedicated VIBES curation account (owned by my main account @andy4475 ). Very late Tonight I will be searching for Music related articles in the #MusicForLife Community that are getting very close to final payout.
My personal challenge is to reward these publications with a little boost of $VIBES using my Vibes Power to up-vote them as high as possible.
Approx 7 to 8 VIBES from my VP should be easily achievable at [ 100% Power ]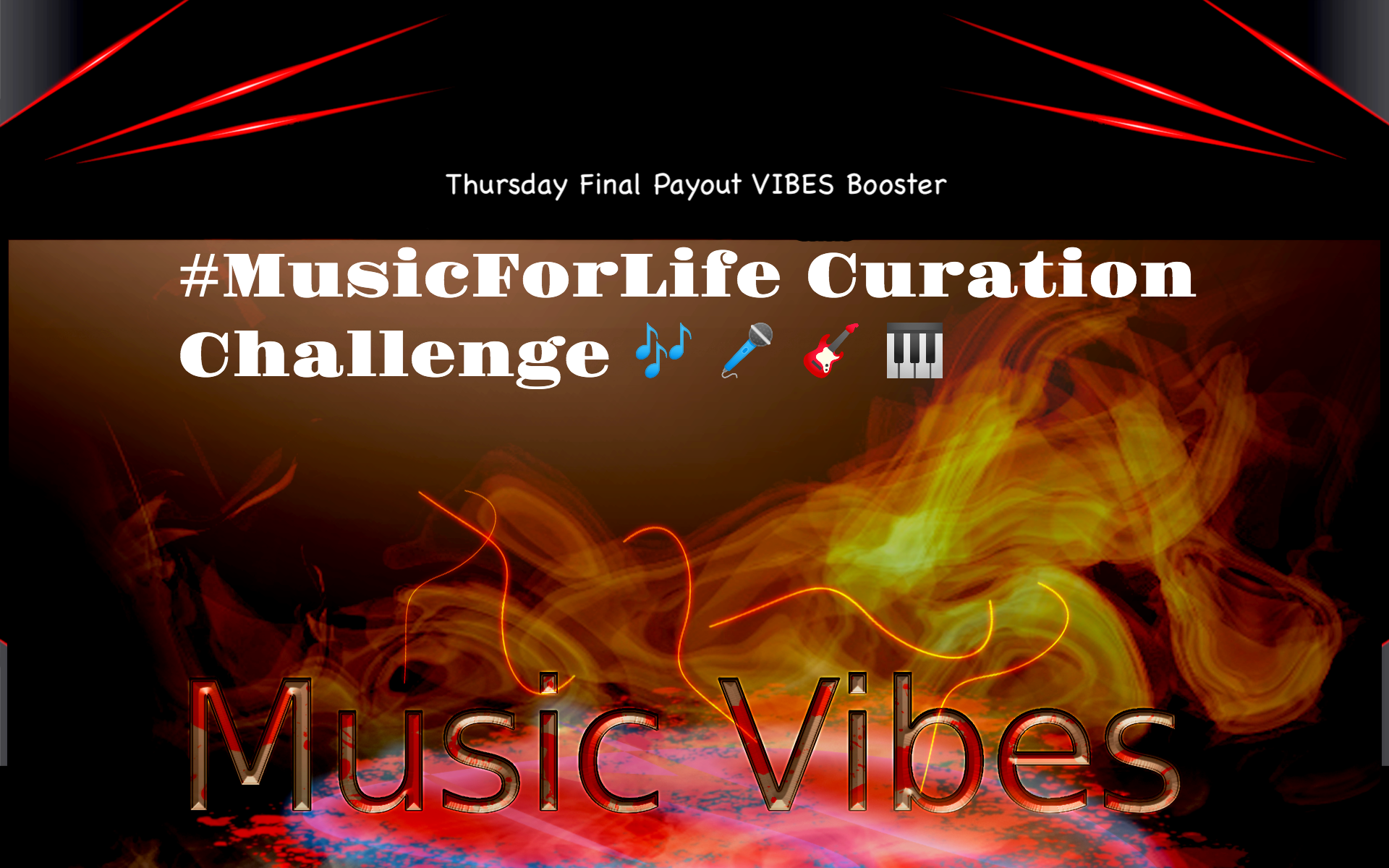 Above Image: Created by me in my personal Photoshop & PhotoPea Software
So please enjoy my Special Thursday VIBES Booster Challenge ! Hopefully I can do this Daily... 😎
We shall see later Tonight!
---
Posted via MusicForLife.io
The time here in the United Kingdom is 1:15 AM ~ So I really need to go sleep, but before I do that. Below are some screen shots of the posts that I selected Tonight for vibes rewards...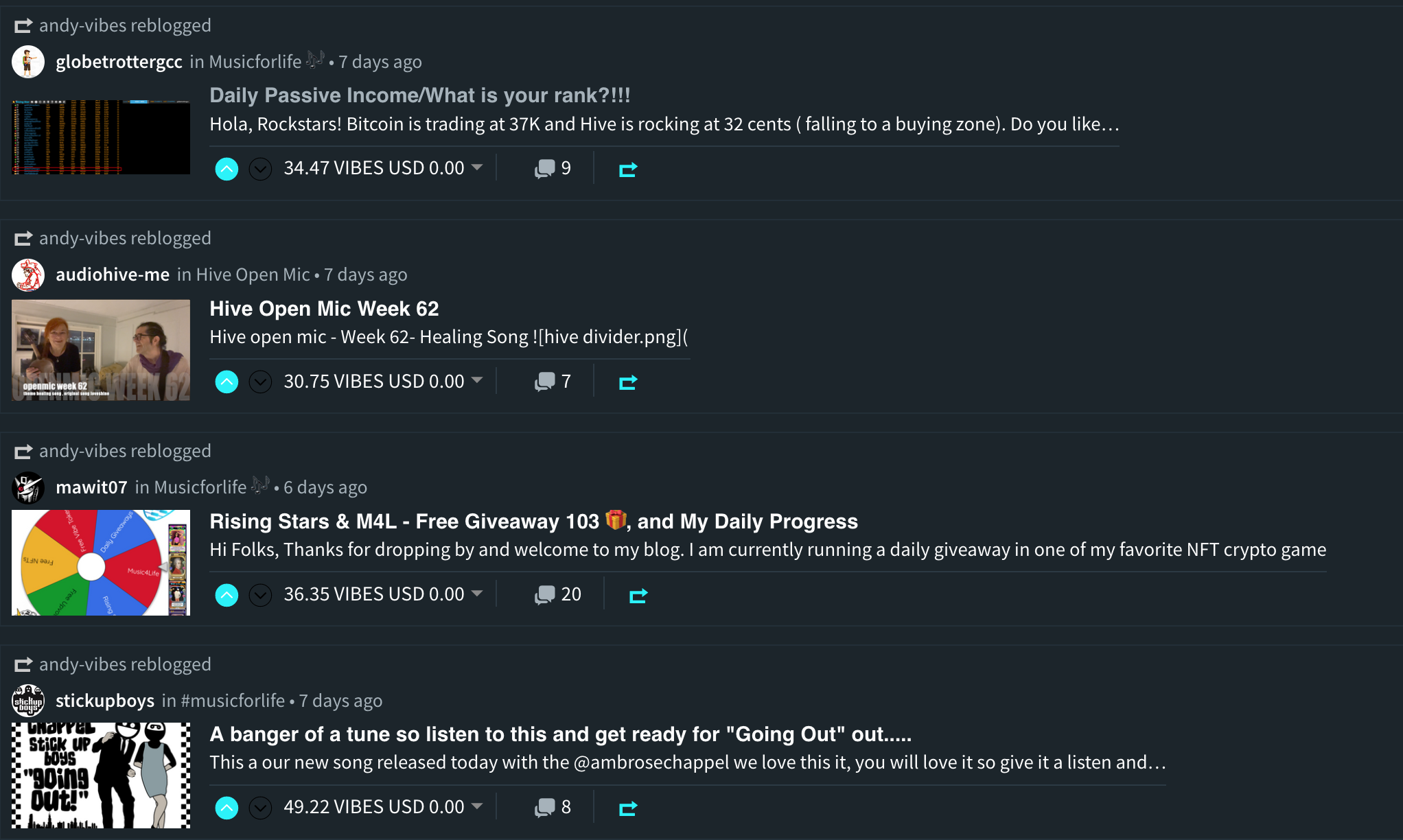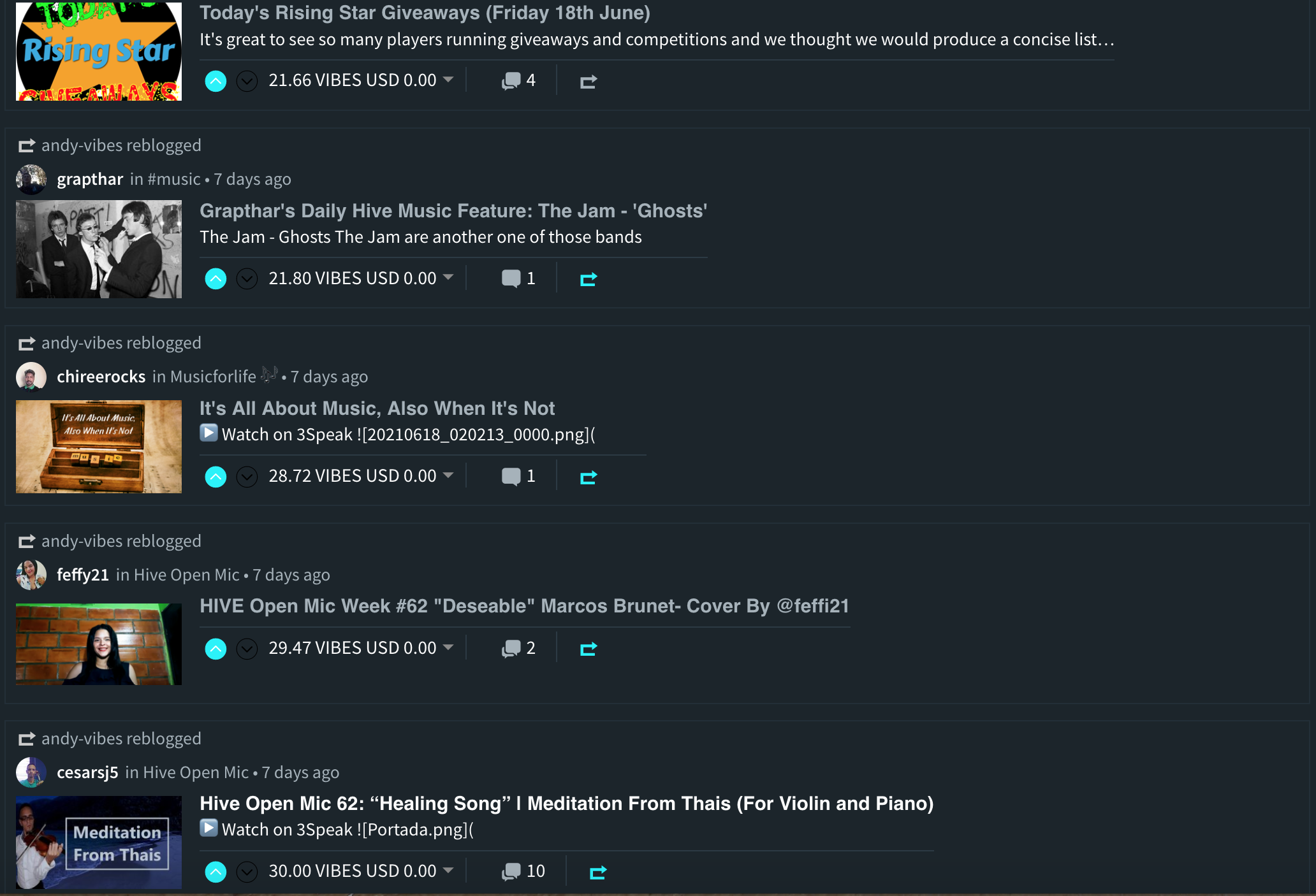 See you all tomorrow, Good Night zzzzzz
Andy... 😎
---
Posted via MusicForLife.io
---
---