My Wednesday 5th May 2021 #MusicForLife Curation Challenge 😎
Late evening here in the United Kingdom is the most peaceful time of day for me to concentrate on doing some Vibes curation. Vibes Tokens work very differently to normal "Hive Coin" Curation. The later I vote on a post (close to payout) the higher my personal reward seems to be. For both the Curator and the Author of the Article alike.
This is why I wait, simply to give much higher value up-votes to all the many Artists, singers and Music fans.
This is my personal challenge, an opportunity to give something back to this awesome #MusicForLife Community. Obviously I can't Up-vote everyone at my 💯 % VP.
However, I will try my best to reward as many as possible! 👍
I will begin curating very soon... 👁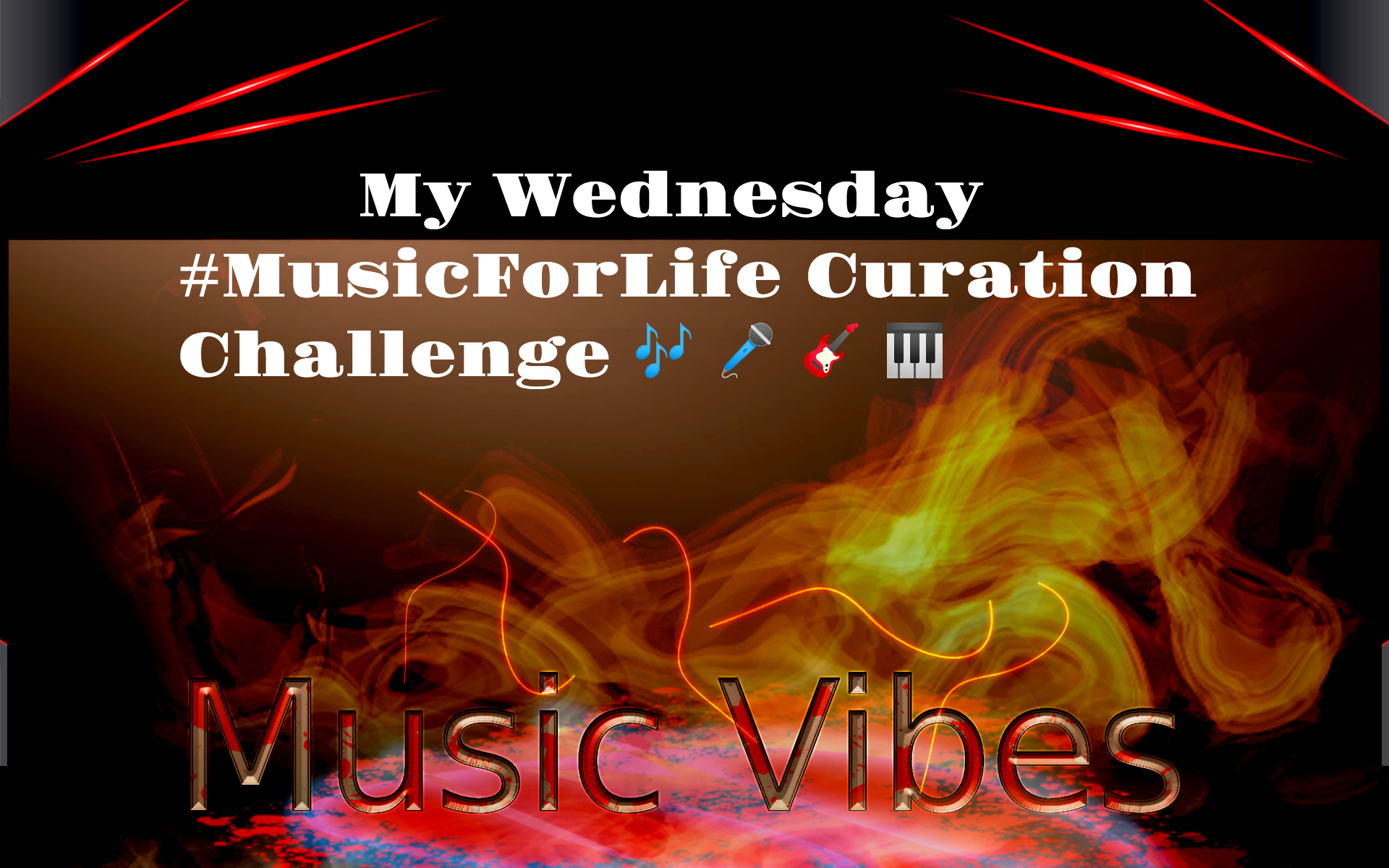 Above Image Source: Digital Art and Text created by me.
[ Copyright ©2021 ©andy-vibes ]
If I selected your post, then congrats to you for creating great Music related content... 👏


Lastly, here is a great tool (below) for learning exactly who is on the Vibes Token "Rich List" (The amounts fluctuate constantly). So take a look, and see where you appear yourself 👀
https://he.dtools.dev/richlist/VIBES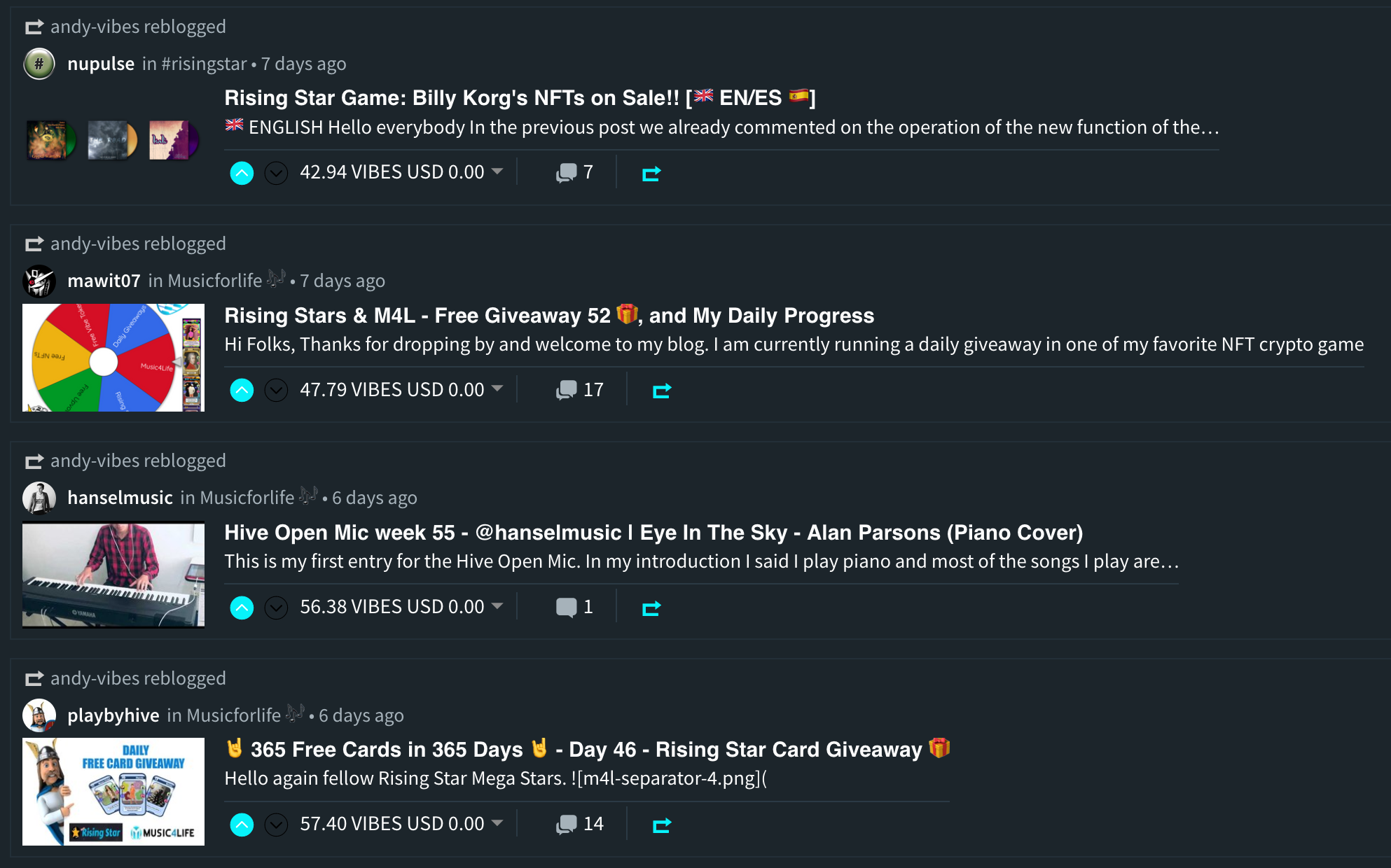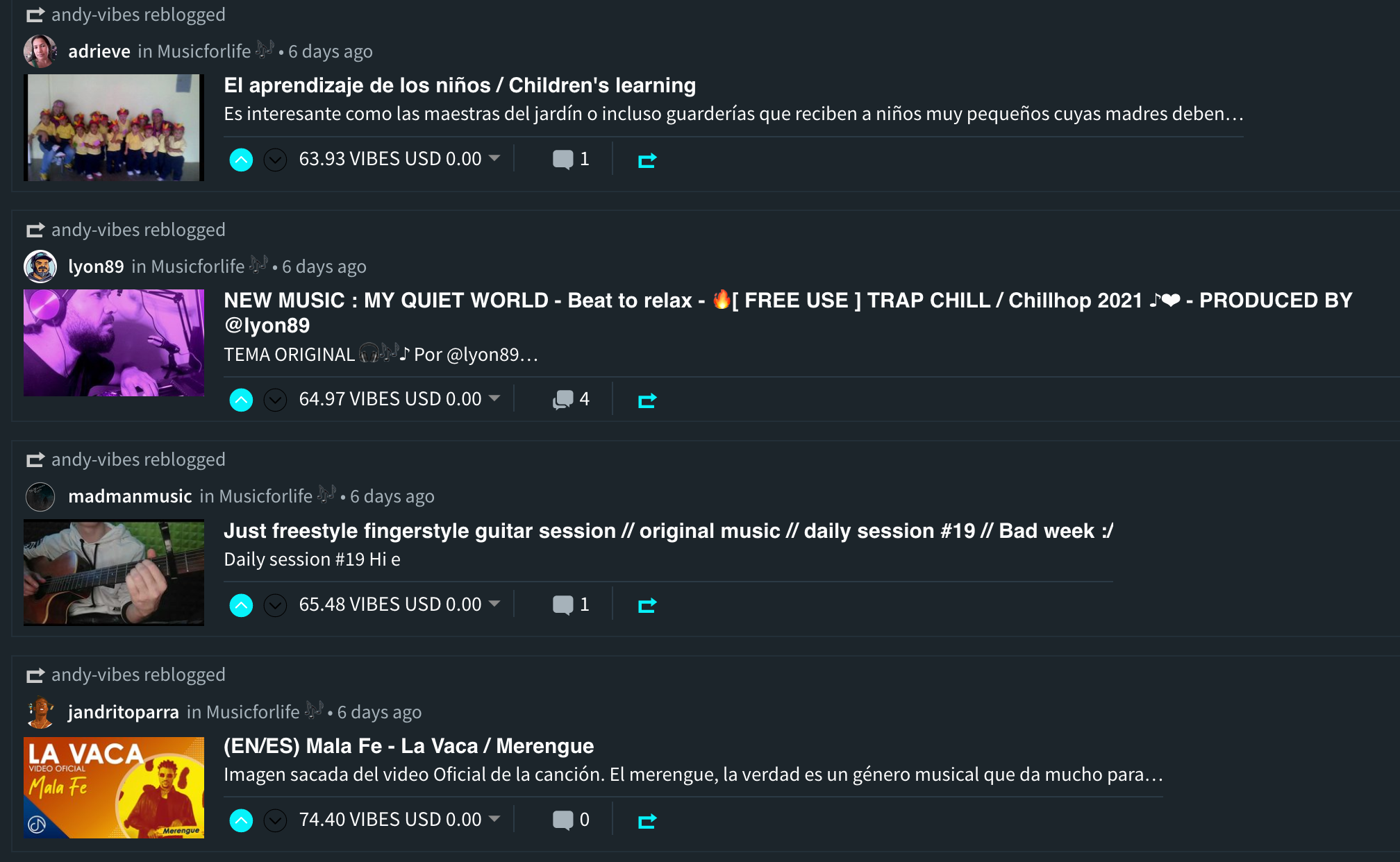 Image Source: Above "Screen Shots" from [here]
Many Thanks for your kind attention,
See you all again very soon I hope... 👋
---
Posted via MusicForLife.io
---
---