Do You Enjoy Watching Scary Female Reggae Artists? Then You Will Love This 🐍
If you like feisty women, then you are in for a treat Today! Usually when I go out walking I prefer a slow pace, but after watching this Music Video I really feel more like running. This song is called "Run Run" by "Shenseea". As you watch her in the Video (below) and listen to the Song Lyrics you will understand why I'm sure.
I would most definitely run from this female Reggae Artist if I was being chased by her. Spare a thought for the scared Guy in the clip, which is really quite cinematic for an Official Music Video. Impressive indeed! The song was released back in July, so it is a fairly recent production for 2021.
Happy Irie Wednesday everyone... 😎 and just enjoy the Riddim.... 🎶🎧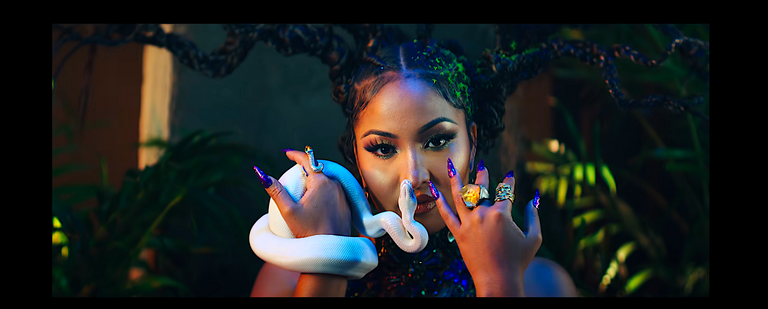 Uploaded to ©YouTube by ©Shenseea (with 1.88 Million Subscribers).
Song title: Run Run
Music Artist: Shenseea
Licensed to ©YouTube by:
UMG (on behalf of Rvssian / Interscope PS); LatinAutor, UMPG Publishing, Polaris Hub AB, and 4 Music Rights Societies
Above Music Video (& "Screen Shot" image) both Sourced from ©YouTube [here]
Many thanks for visiting me,
and please enjoy the friendly #ReggaeJAHM Community ... 😎
---
---