My Original Photo With Complimenting Song For Wednesday's #APART Reggae Challenge
Happy Irie Wednesday Everyone... 😎 Wherever you may live in the World, I sincerely hope your day is Awesome!
This publication is my latest original Photo (taken by me) with a complimenting Reggae Song. My latest contribution to the awesome #APART Reggae Themed Music Challenge ✅ Which is expressed in Music with a Song from ©YouTube that relates to my picture below somehow.
Exactly how, will be revealed as you read through my post. Which will hopefully make you believe that there is truly a Reggae Utopia after all ( A BIG smile... 😎 ).
Always remember: That "YOU TOO" can submit your own unique creation to the "Reggae Themed" Music challenge. Simply use the #APART "Hash Tag" in the very friendly [ ReggaeJAHM Community ] on the Hive Blockchain.
That's it Guys and Girls, now please read on...
APART = A Picture 🖼 And Reggae Tune 🎶
For more INFO: Please read the "Challenge Instructions" [here]
So let's begin first with my latest APART Picture...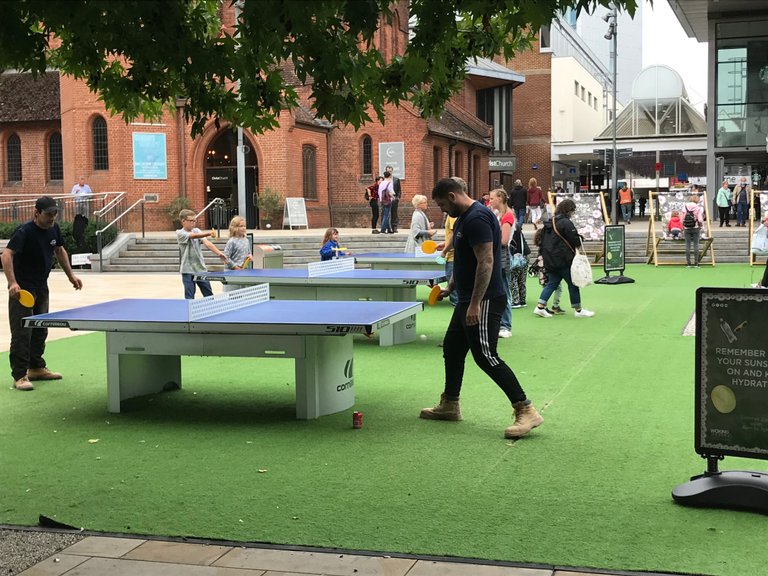 My picture (above) is of our local Town Center fun activities area, for the general public to use for FREE. This section was constructed a few months ago with fake grass and several Table Tennis (ping pong) tables. Large Chess pieces on black and while squares, were also seen there recently, but not when I took this photo.
I presume this was our Local Counsel's brilliant idea of keeping the kids entertained with [ Silly Games ] through the Summer break from School. I know the perfect song for all these fun activities. Perhaps you can guess? LOL
The Music video (below) really takes me back to watching "Top of the Pops" on the UK BBC Channel. A topical Music show that was broadcast every week, featuring new artists and songs from the Music charts. Everyone in England watched and waited patiently to discover who was at No.1 ~ Happy Days ... 😎
So here is the lovely Janet Kay singing "Silly Games" LIVE on "Top of the Pops"! Enjoy...
Uploaded to ©YouTube by User: ©Betaman31252 (with 11,600 Subscribers).
Song Title: Silly Games (1979)
Music Artist: Janet Kay
Licensed to ©YouTube by:
UMG (on behalf of Island Records); LatinAutorPerf, LatinAutor, AMRA, Polaris Hub AB, Kobalt Music Publishing, UNIAO BRASILEIRA DE EDITORAS DE MUSICA - UBEM, LatinAutor - UMPG, UMPI, and 15 Music Rights Societies
Video Sourced from ©YouTube [here]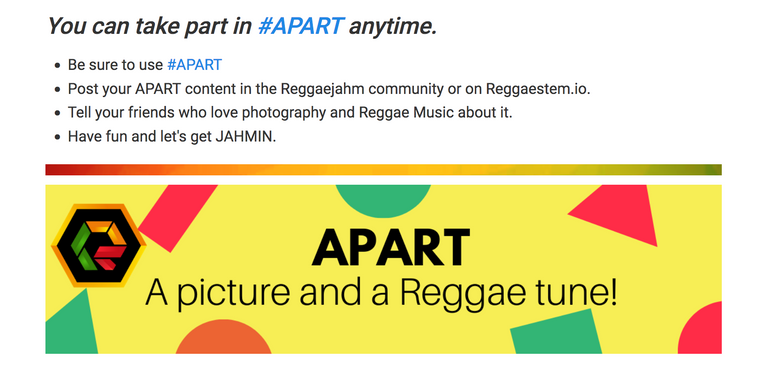 Above "Screen Shot" Sourced from the #APART Challenge Post [here]
Many Thanks for reading and listening,
and please come again soon to the #ReggaeJAHM Community.
This is meant to be a FUN Music Challenge... So just enjoy... 🙋‍♂️
Please Note: That I now have a brand new account @andy-jahm (only for #JAHM Token Curation) ~ It should be rewarding quality posts very soon in the ReggaeJAHM Community.
---
Posted via ReggaeJahm | Reggae Culture Rewarded
---
---