Nature Walking While Listening To Hip Hop Beats
I found the weather noticeably colder Today in England. Autumn has definitely begun that's for sure, and a gentle reminder to protect my outside garden hose tap. This is something that I do every year, as freezing overnight temperatures can easily burst copper pipes and generate water leaks. So I have a special plastic hood that fits perfectly over the pipe and tap. A most perfect solution, in my opinion!
So with that important job done I went off for my daily Nature walk. Normally I would listen to some Reggae songs on my iPhone, but I thought that some Hip Hop and Rap Music would help keep me warmer. As faster Music beats usually means I'm then walking at a brisker pace.
First I will share a nice peaceful Swan scene, followed by one of the songs that I was listening to. I hope you enjoy my selections...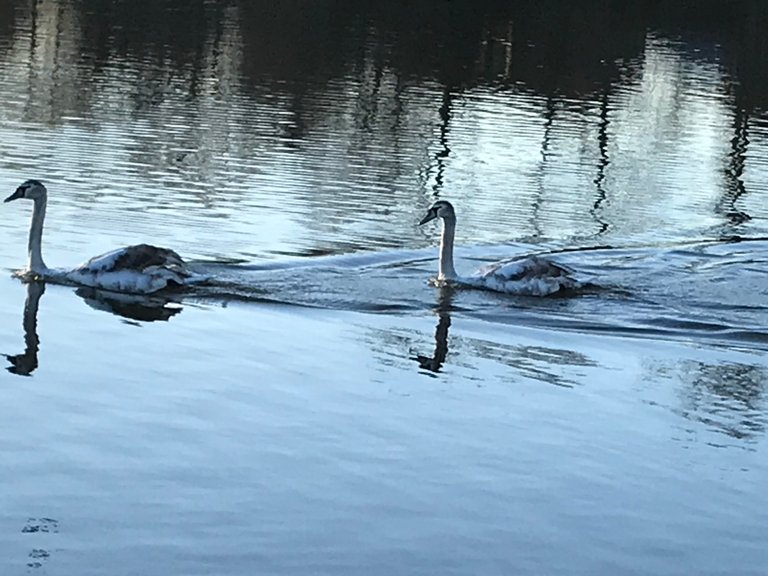 Photo Location: Woking, Surrey, England, United Kingdom 🇬🇧
Photo Source: Photo owned by me ©andy4475 Copyright ©2021

Now for my Hip Hop and Rap Music selection...
This is the Official music video for DJ Khaled ~ featuring Lil Baby & Lil Durk
Uploaded to ©YouTube by: ©DJ Khaled (with 11.8 Million Subscribers).
Song Title: EVERY CHANCE I GET
Music Artist: DJ Khaled
Album: Khaled
Licensed to ©YouTube by:
SME (on behalf of Epic/We The Best); Polaris Hub AB, LatinAutor - SonyATV, Sony ATV Publishing, Warner Chappell, ARESA, LatinAutor - Warner Chappell, MINT_BMG, PEDL, LatinAutorPerf, BMG Rights Management (US), LLC, UNIAO BRASILEIRA DE EDITORAS DE MUSICA - UBEM, ASCAP, BMI - Broadcast Music Inc., and 8 Music Rights Societies
Music Video Source: From ©YouTube [here]


Many Thanks for reading and listening,
and please come visit me again very soon, bye for now... 🙋‍♂️
---
---