Song: "Listen" My Nature Themed #APART Reggae Challenge For Thursday 23rd Sept
Happy Irie Thursday Everyone... 😎 Today is a good day for enjoying Nature's creations. So let's begin creating something wonderful!
This publication is my latest original Photo (taken by me) with a complimenting Reggae Song. My latest contribution to the awesome #APART Reggae Themed Music Challenge ✅ Which is expressed in Music with a Song from ©YouTube that relates to my picture below somehow.
Exactly how, will be revealed as you read through my post. Which will hopefully make you believe that there is truly a Reggae Utopia after all ( A BIG smile... 😎 ).
Always remember: That "YOU TOO" can submit your own unique creation to the "Reggae Themed" Music challenge. Simply use the #APART "Hash Tag" in the very friendly [ ReggaeJAHM Community ] on the Hive Blockchain.
That's it Guys and Girls, now please read on...
APART = A Picture 🖼 And Reggae Tune 🎶
For more INFO: Please read the "Challenge Instructions" [here]
So let's begin first with my latest APART Picture...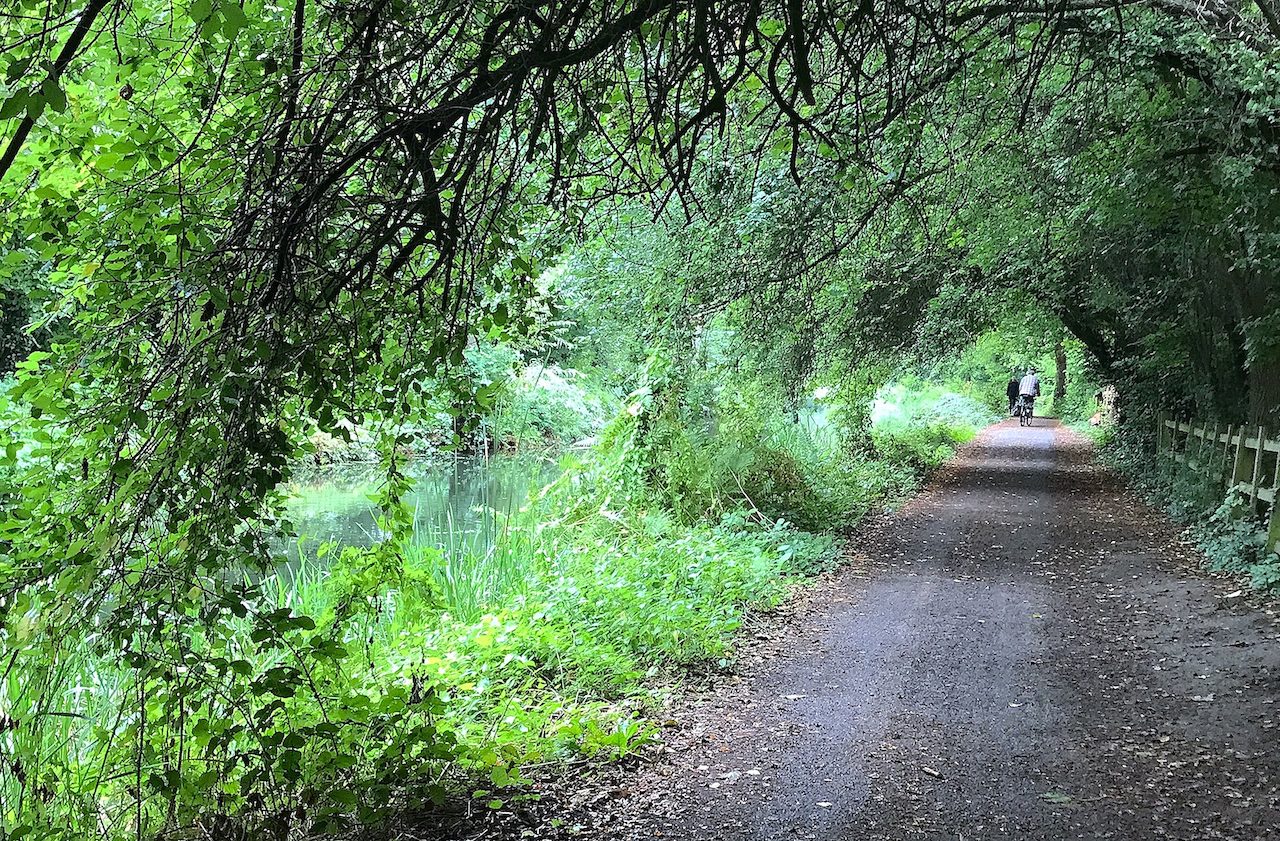 My picture (above) is of my local Canal footpath, a most peaceful way to walk to Town or enjoying the sights and sounds in the other direction. Whichever way that I walk, there needs to be awareness of passing cyclists. They often cycle quite fast along the pathway and ring their bell. All I have to do is [ LISTEN ] 👂 You can just see a cyclist in the distance on my original photo above... 🚴‍♂️
For a song that follows my Nature theme I have selected "Listen" by a fairly obscure Reggae band called "Of Good Nature" taken from their latest album: "Timeless". This seems to be a most approprite song to compliment my picture for the APART Challenge Today. Please enjoy...
Uploaded to ©YouTube by the User: ©Reggae Life (with 729,000 Subscribers).
Song Title: Listen
Music Artist: Of Good Nature
Video Sourced from ©YouTube [here]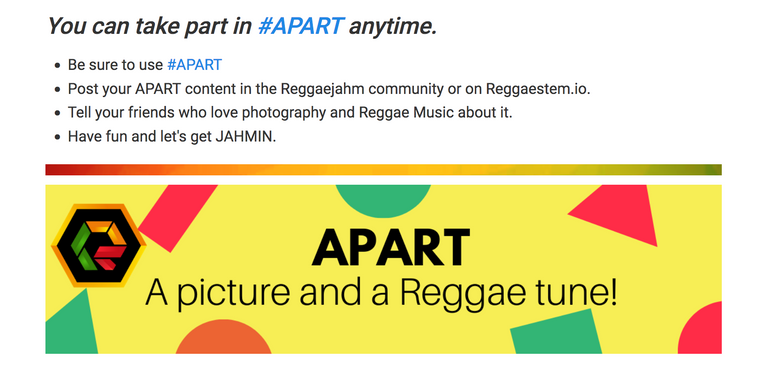 Above "Screen Shot" Sourced from the #APART Challenge Post [here]
Many Thanks for reading and listening,
and please come again soon to the #ReggaeJAHM Community.
This is meant to be a FUN Music Challenge... So just enjoy... 🙋‍♂️
Please Note: That I now have a brand new account @andy-jahm (only for #JAHM Token Curation) ~ It should be rewarding quality posts very soon in the ReggaeJAHM Community.
---
Posted via ReggaeJahm | Reggae Culture Rewarded
---
---