Having Fun With Coconut For Food Photography
There is no reason not to use fresh coconut as a food ingredient or as a decoration in serving food. I am very lucky to have been born and grew up in a tropical country that is full of various types of coconut.
This time I will share with you how I use coconut as a dessert decoration as well as to beautify the results of food photography.
---
---
---
Old Coconut
To decorate this dessert, I used an Old Coconut which has a hard shell and hard flesh inside.
It takes hard work to be able to open a coconut manually. It's worth it because I've always loved creations involving coconut.
In the past, I have shared videos on how to peel and split coconut. You can watch it on Youtube at the link below:
After peeled and split, then I pick the flesh out of the shell, then cut it into pieces according to the shape that I needed.
---
---
---
Arrange Desserts on Coconut Pieces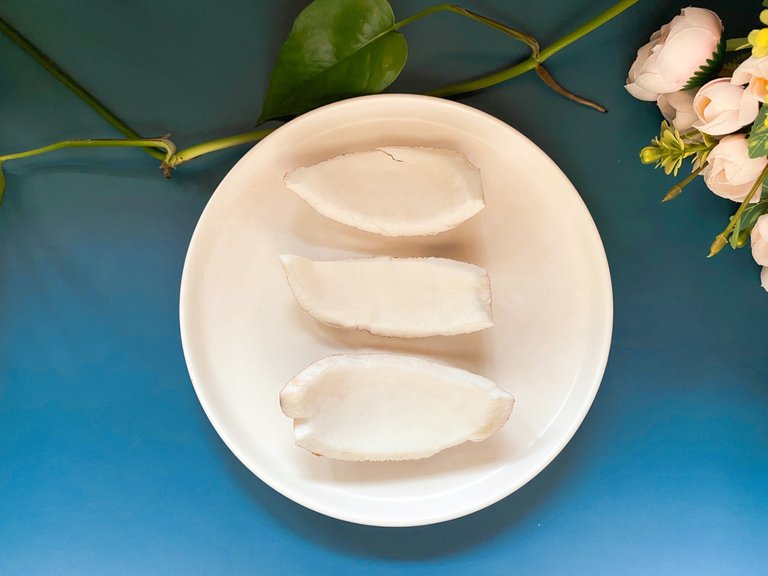 ---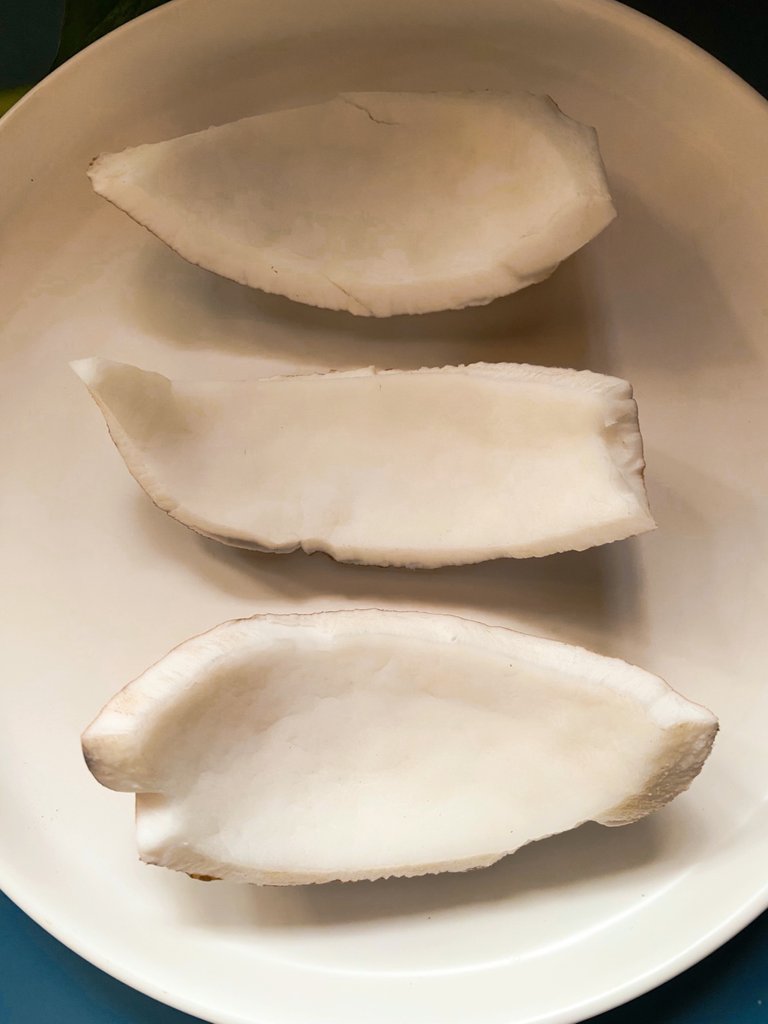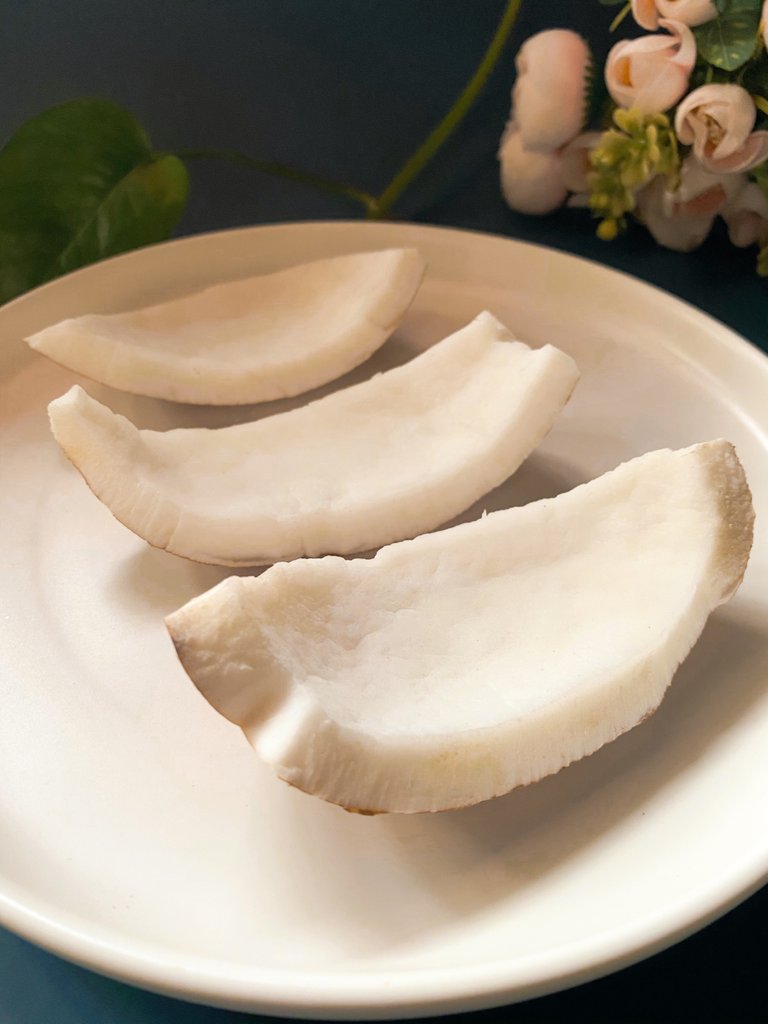 ---
Don't forget to clean the coconut with water. The coconut splitting process and coconut gouging make the coconut flesh soiled with coarse coconut shell powder.
Arrange the pieces of coconut on a serving plate or other photo properties.
---
---
---
---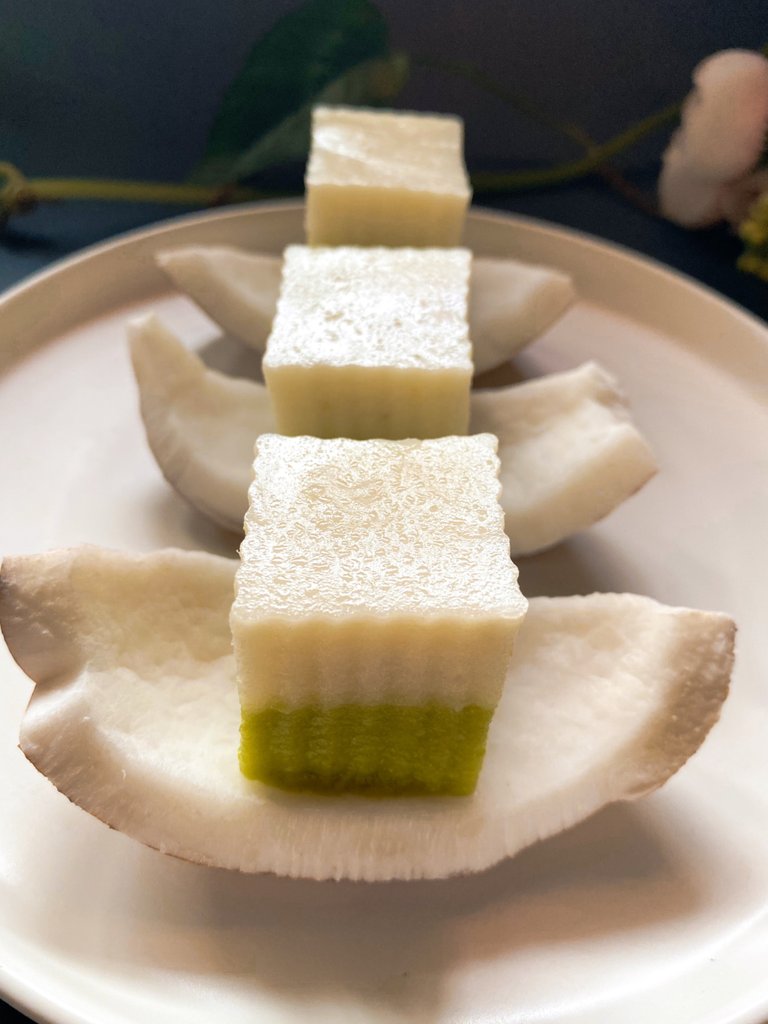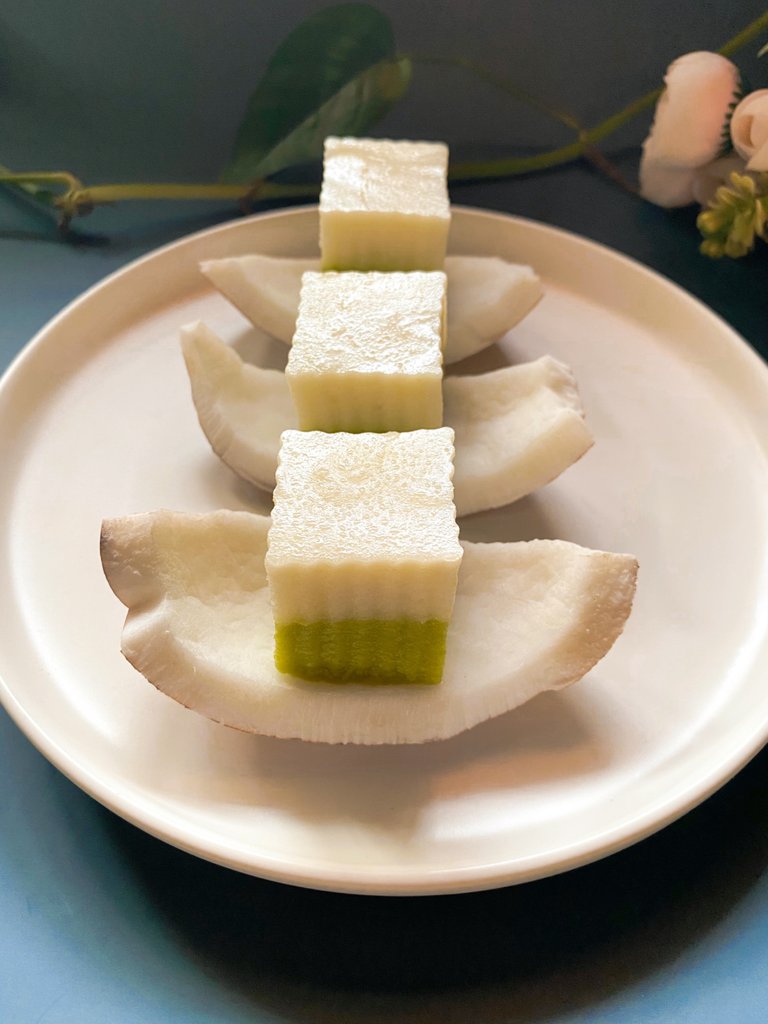 ---
Then, add the previously prepared desserts. Here, I used avocado with bread pudding desserts. These desserts are served cold, stored in the refrigerator before serving.
---
---
---
Colored Coconut Chips
Colored Coconut Chips are our traditional snack which is sweet and served dry. It's like candy.
Here, I colored the coconut chips blue, but without sugar as an embellishment detail for the overall appearance of the desserts. I chose blue because I have blue pea tea in the kitchen, so it's more practical and is a natural dye.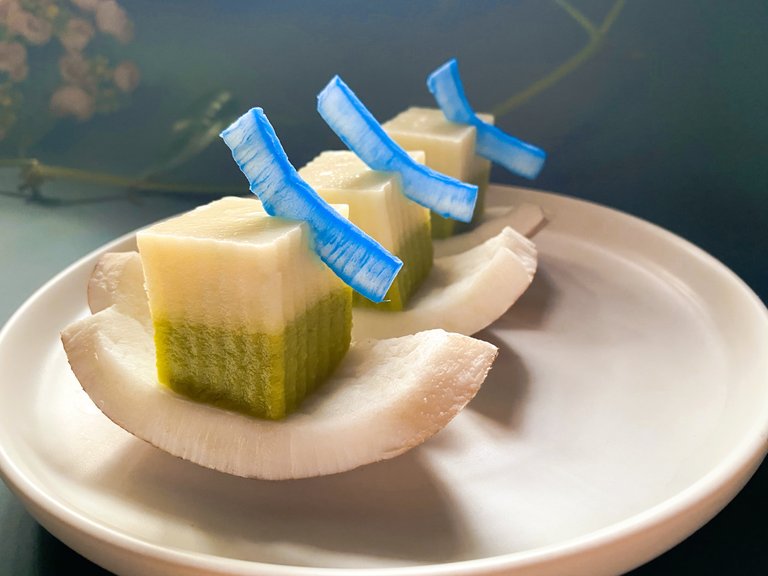 ---
---
---
After preparing the colored coconut, carefully pin the coconut pieces on the pieces of desserts.
---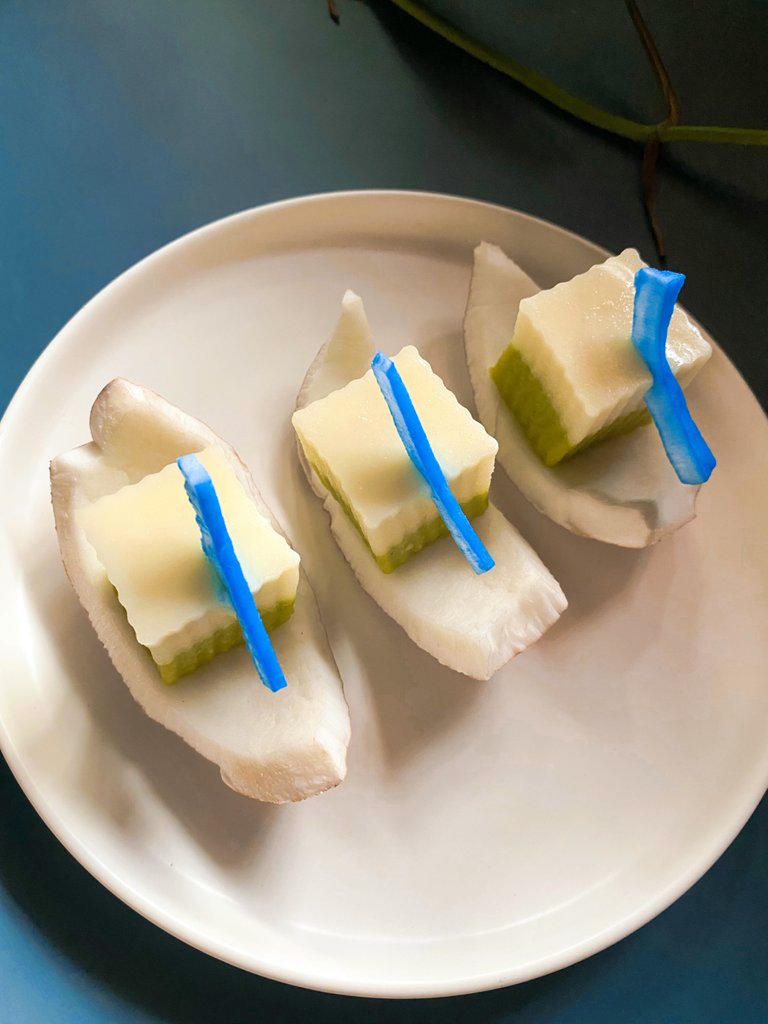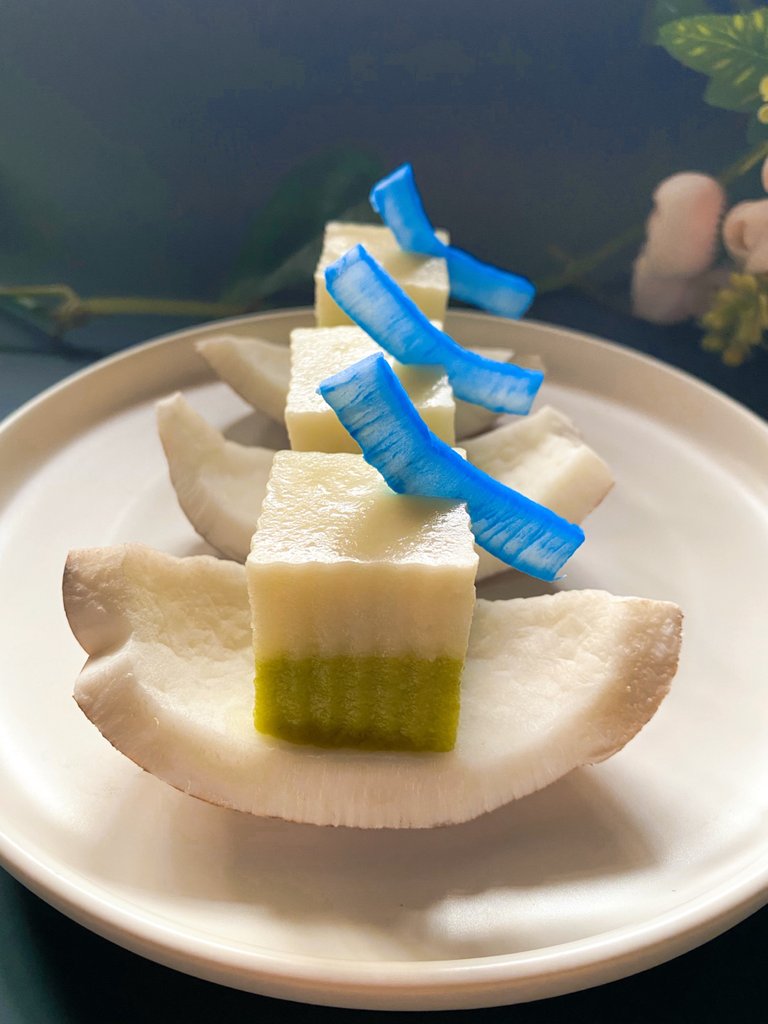 ---
Can be pinned on the side or on the top of the dessert. However, it must be adjusted to the balance of the composition of the dessert pieces. Use slices of coconut that are not too big nor too small.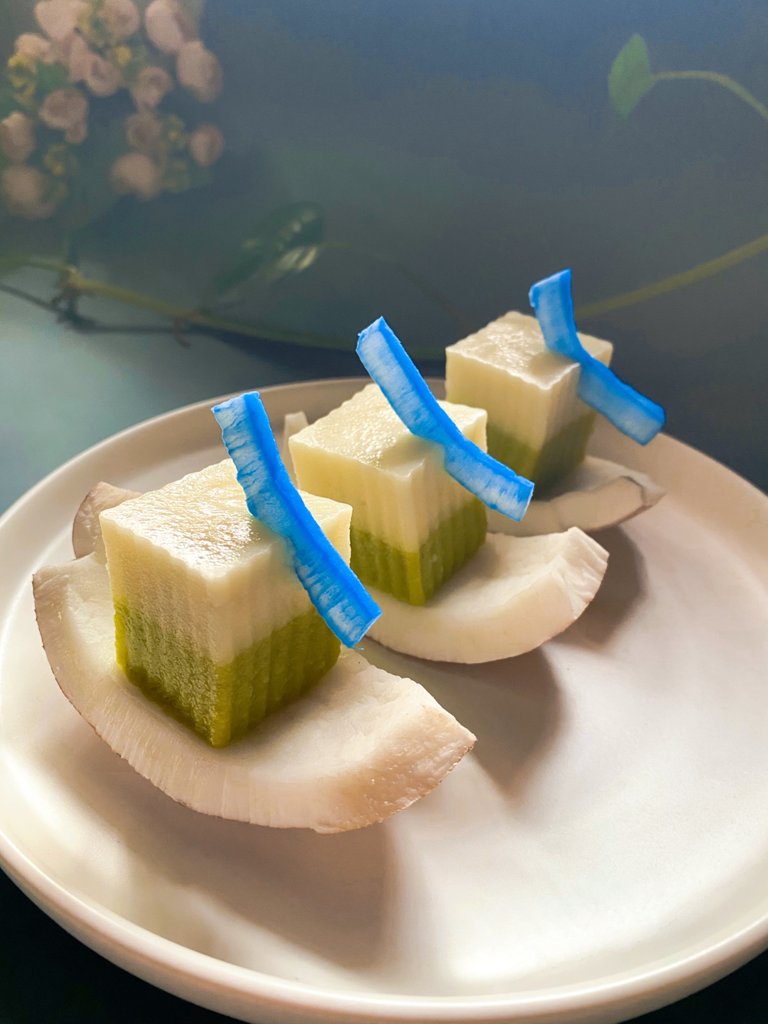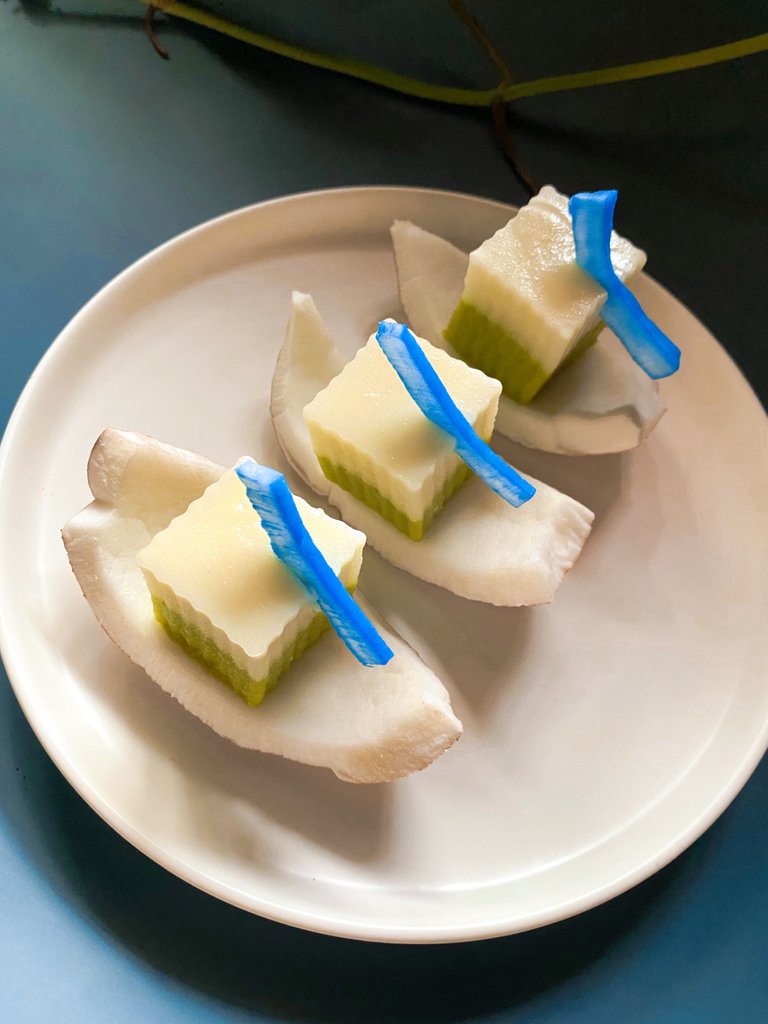 ---
---
---
---
A Sprinkle of Magic
I always refer to the final stage of decorating desserts as "a sprinkle of magic or sometimes a touch of magic". We can use cookies/bread crumbs or other materials with crumb textures.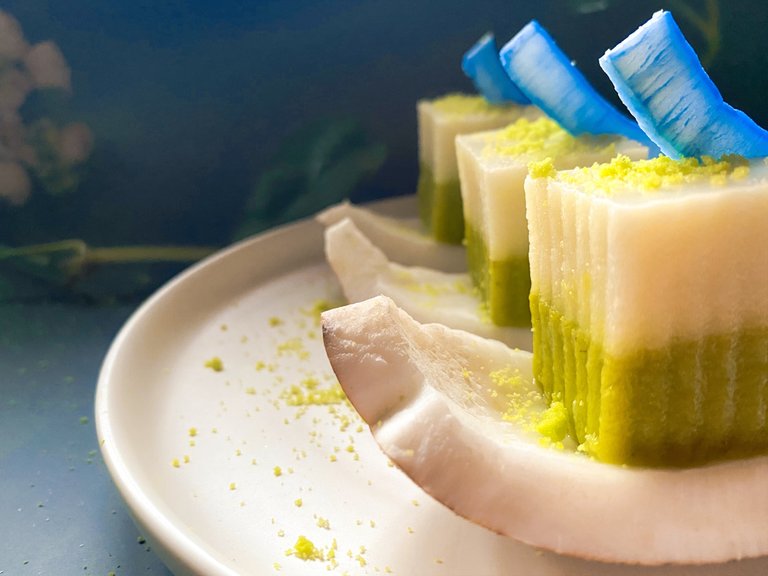 I used sweet cookie crumbs as the final topping for this dessert. Luckily, the color of the sweet cookie crumbs is the same as the base color of this avocado dessert.
---
---
---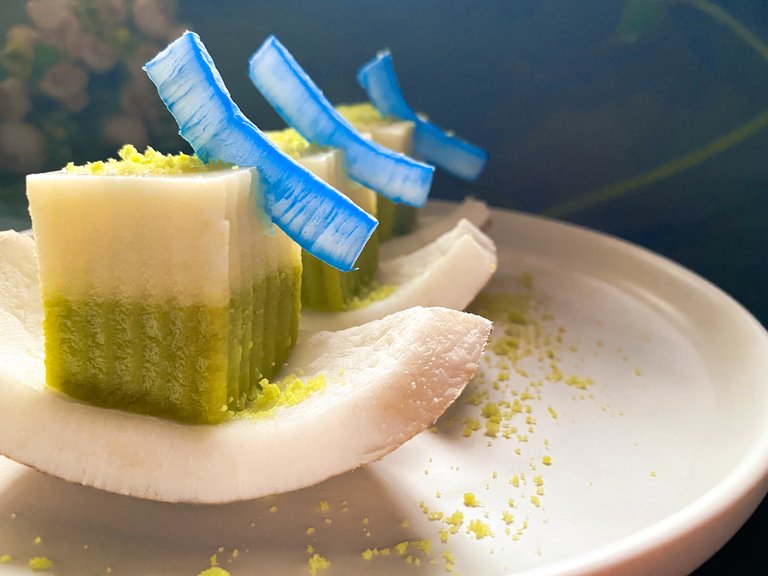 ---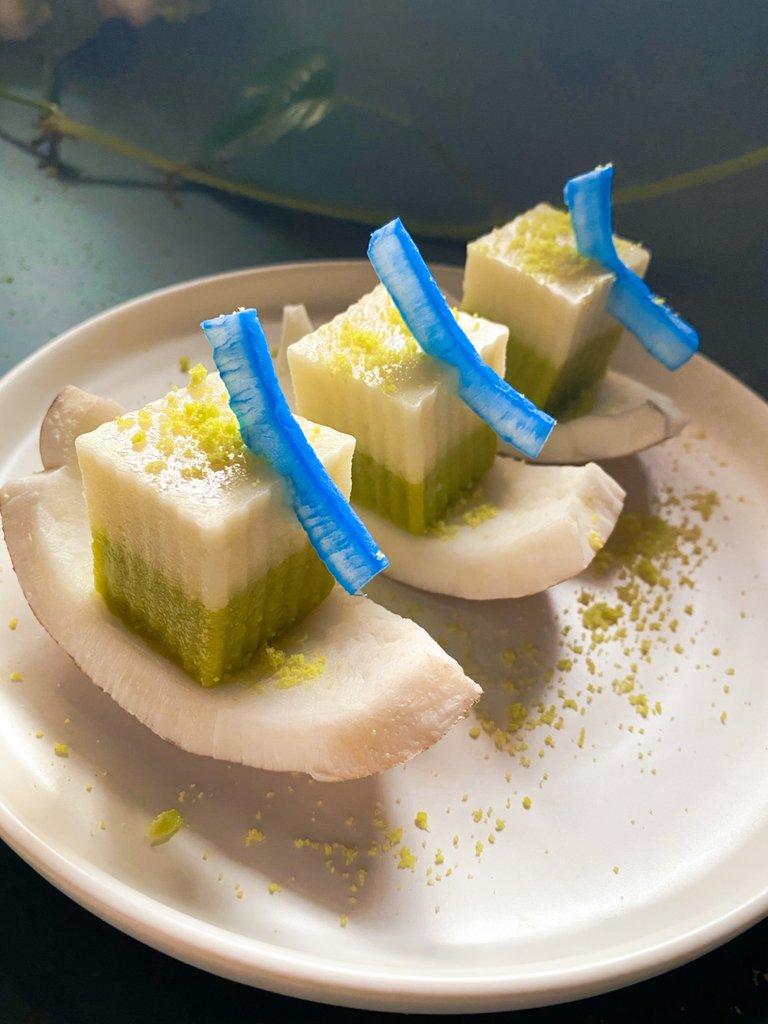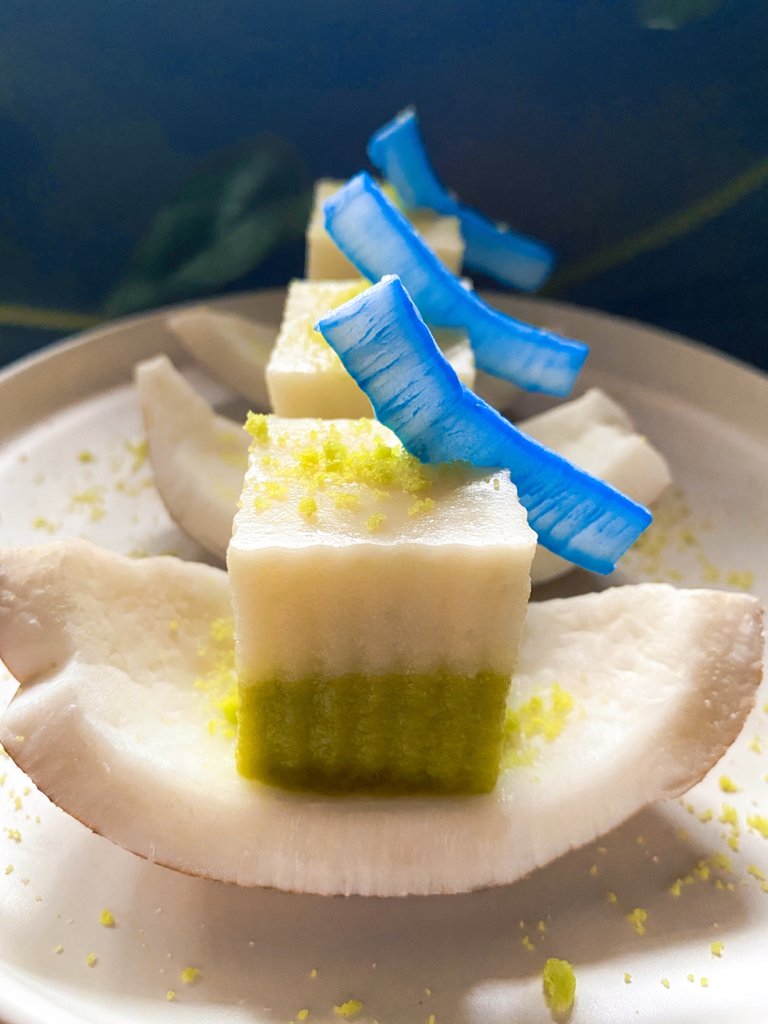 ---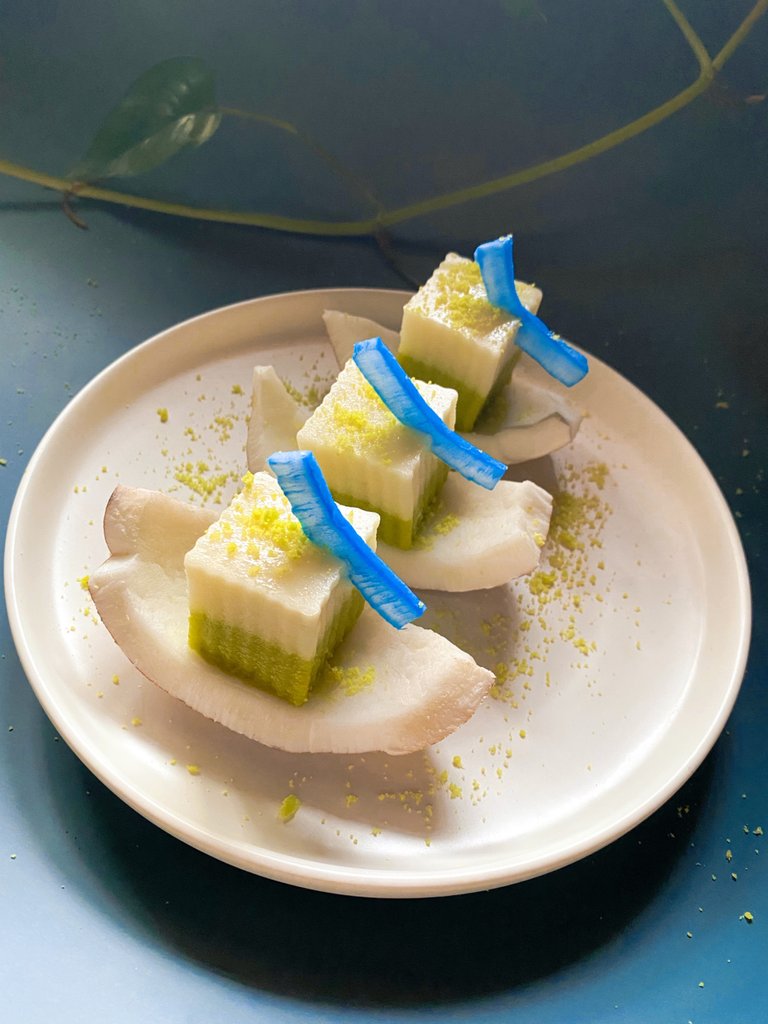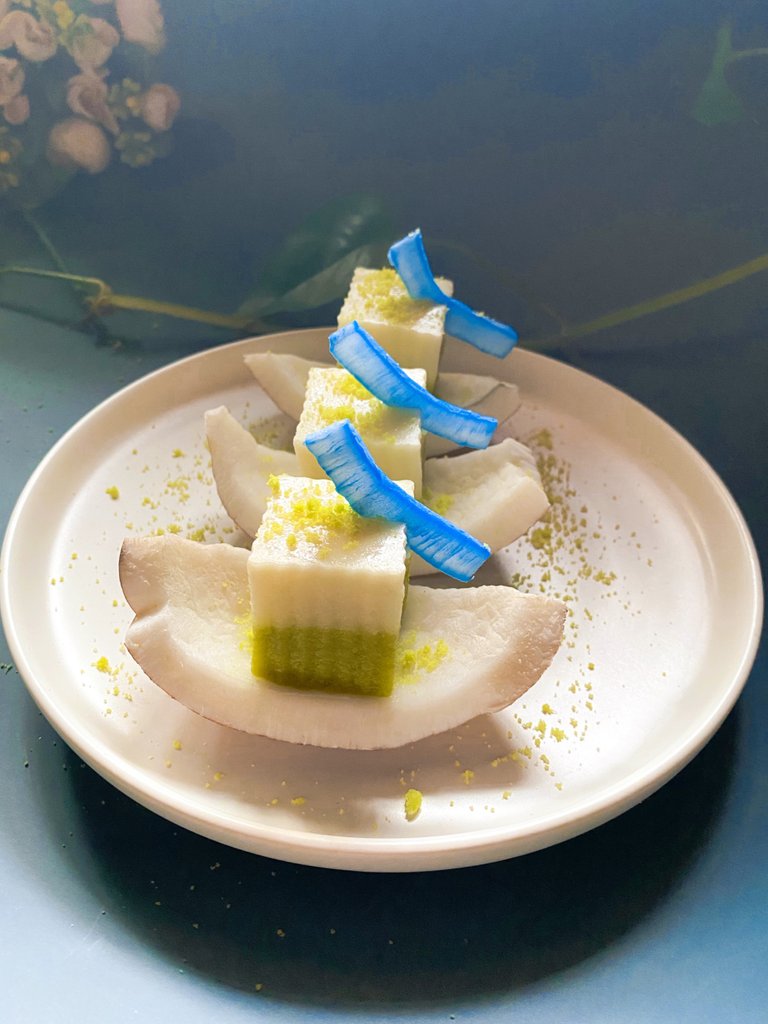 ---
I love to see what sweet cookie crumbs do to desserts as a whole. It seemed to come alive on a serving plate.
What do you think of my creation this time? Don't forget to share your opinion in the comments column and I will be very happy to read it.
Stay on my blog to stay tuned for the full Avocado with Bread Pudding Desserts Recipe. Have a great weekend!
---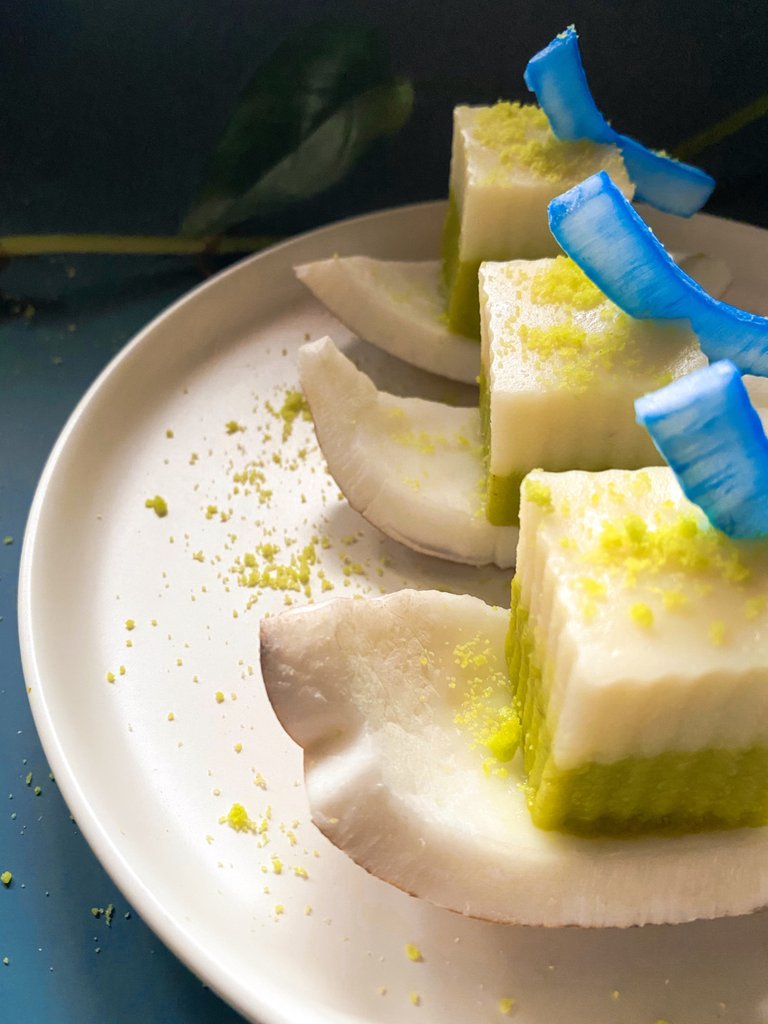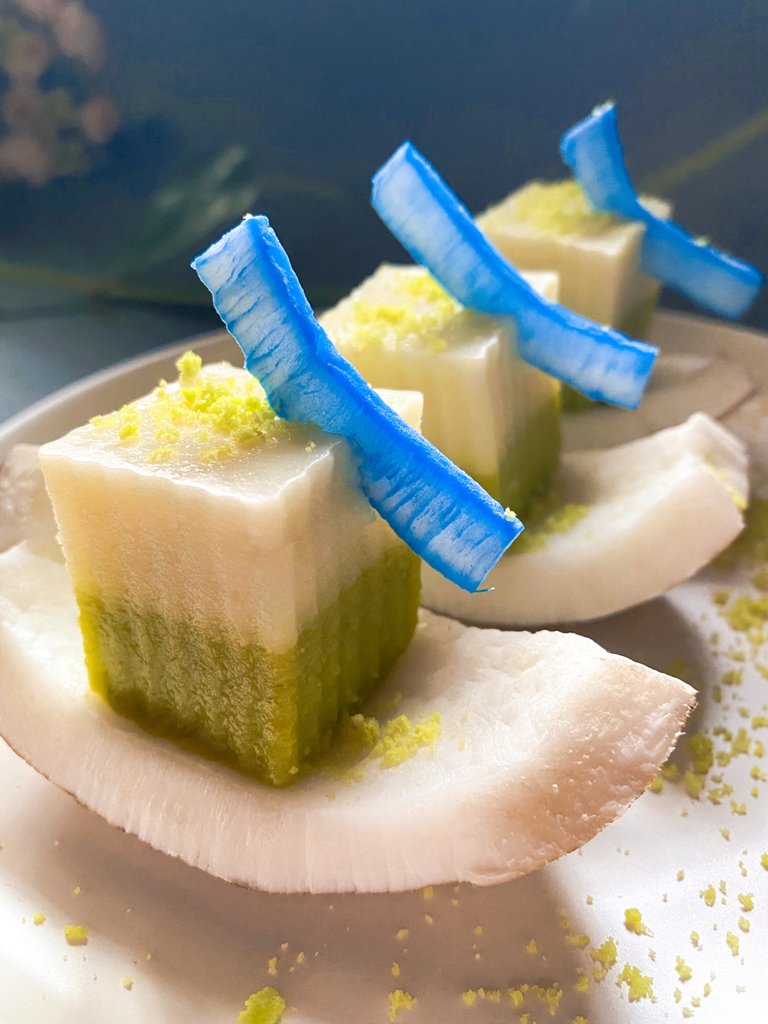 ---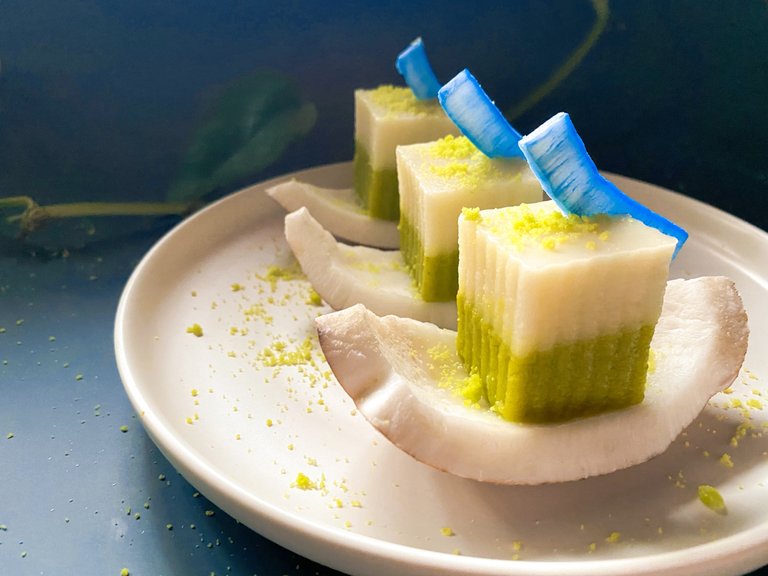 ---
---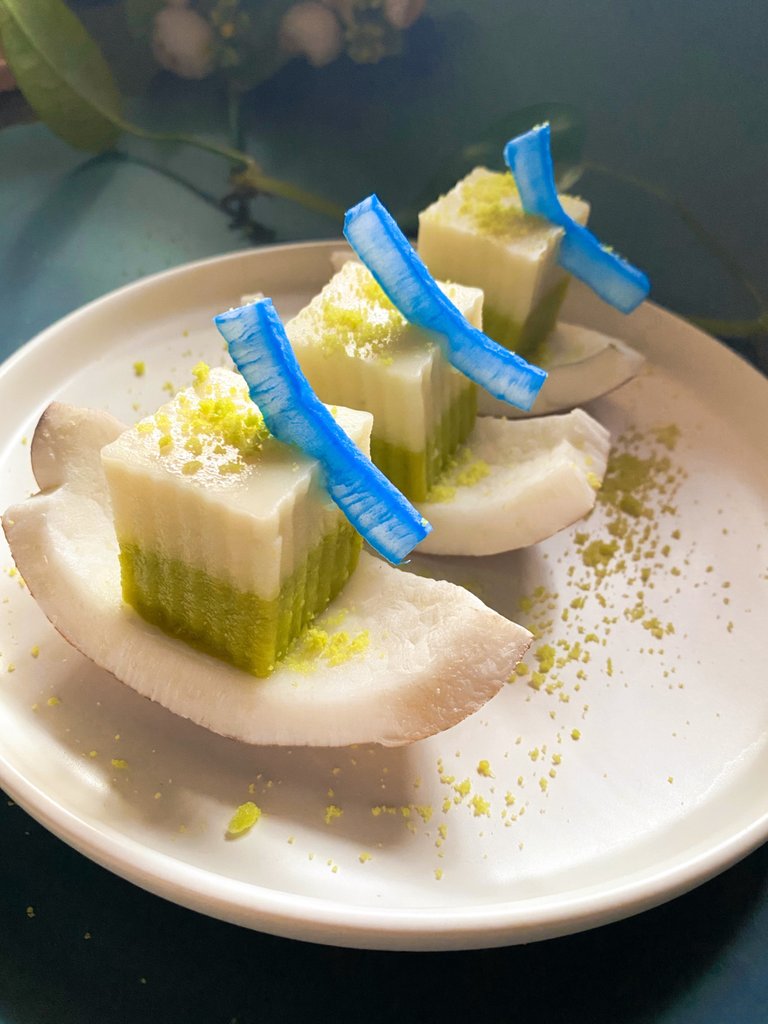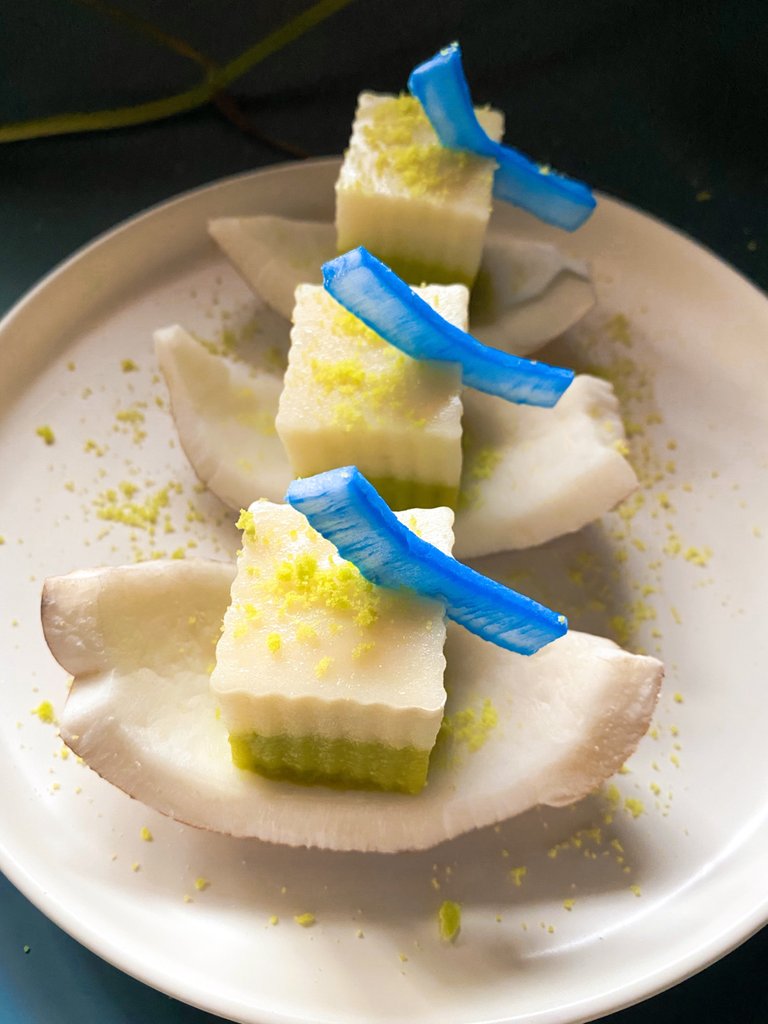 ---
---
---
---
Thank you for reading my blog and reblog if you want my blog this time worthy of reading by others.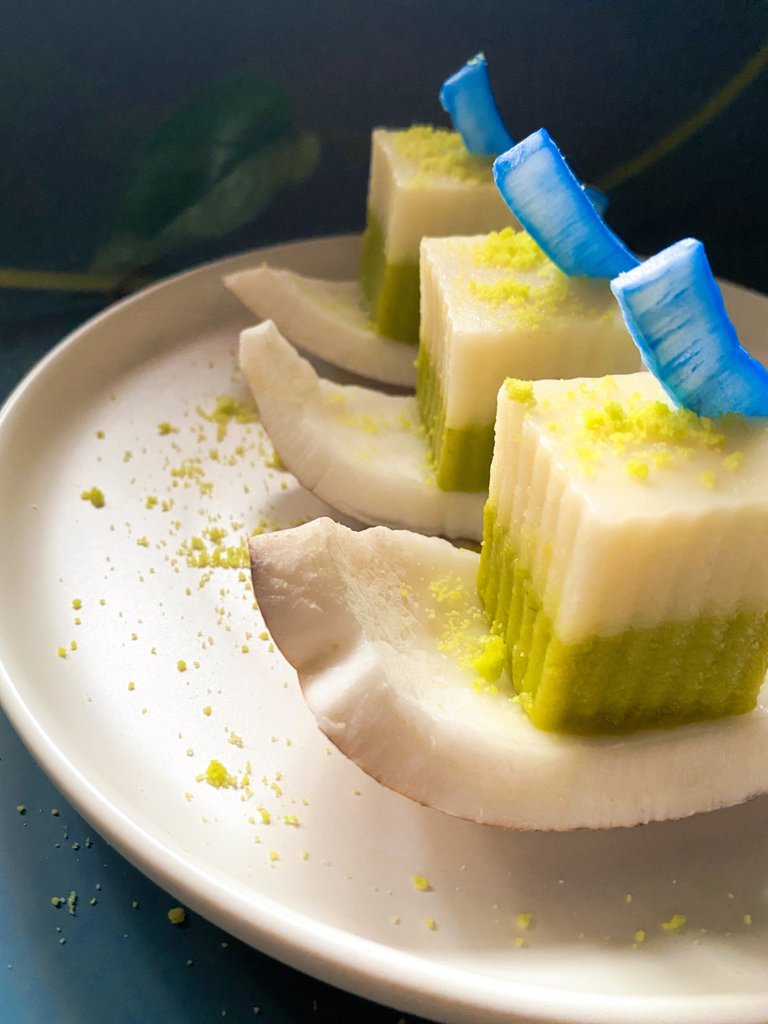 All Images Were Taken With iPhone 11.
---
---
---
Best Regards,
Anggrek Lestari
---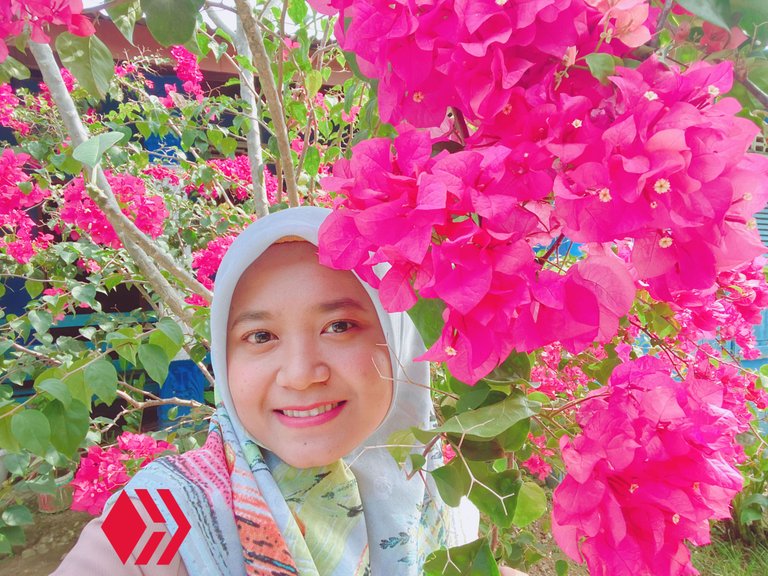 Who is Anggrek Lestari?
Anggrek Lestari is an Indonesian fiction writer who has published two major books. Now She is a full-time content creator. She has a goal to share life, poem, food content that makes others happy and can get inspiration.
Make sure you follow her blog as well for some interesting discussions about life other than food.
If you need a copywriter for your projects, Anggrek Lestari will be ready to help you.
Contact Person: authoranggreklestari@gmail.com
Discord: anggreklestari#3009
---
---