Homey Breakfast with Skippy Choco Toast and Hazelnut Latte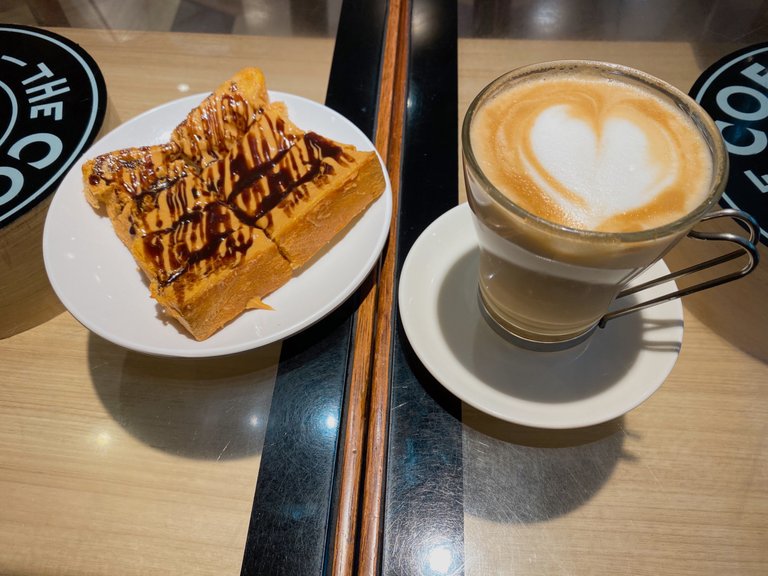 The toast is warm and spreads the savory aroma of butter and peanut and chocolate sauce. I always thought about it. One more thing, enjoy it all without any disturbance. It's just me and my thoughts and the peace of the present.
I can make a delicious toast at home, and so can you. But right now the situation is not conducive. My three nephews made my house like a broken ship and it was very noisy. I need morning calm, also about finding new ideas for my life.
---
---
---
So I decided to seek the enjoyment and peace of breakfast outside. At the same time, I took AL grooming.
So after dropping off AL grooming at a regular pet shop, I went downtown and chose my favorite cafe at the mall which is the only one in my city.
---
---
---
THE COFFEE CROWD BINJAI CITY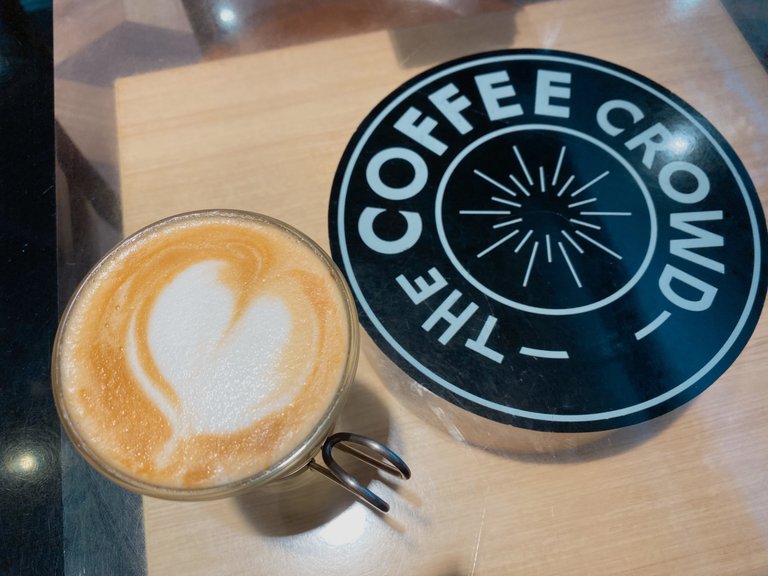 "THE COFFEE CROWD" offers a luxurious taste and atmosphere, although a little pricey. It is okay. Most importantly I can get a good taste.
Going alone to this place, I always choose a corner space, and of course complete with a place to charge my phone.
The time I want to enjoy breakfast with toast and latte. It's been a while since I browsed the menu book.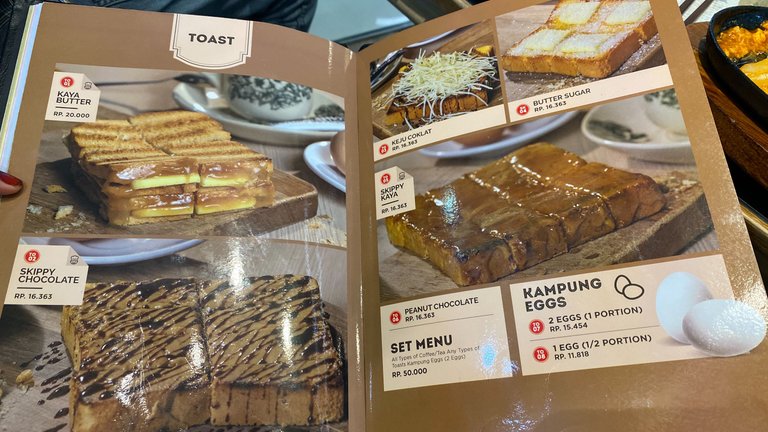 Then, I chose to order Skippy Chocolate Toast at that time. I have imagined the savory and deliciousness of the melted peanut butter on hot toast. Oh my god!
---
---
---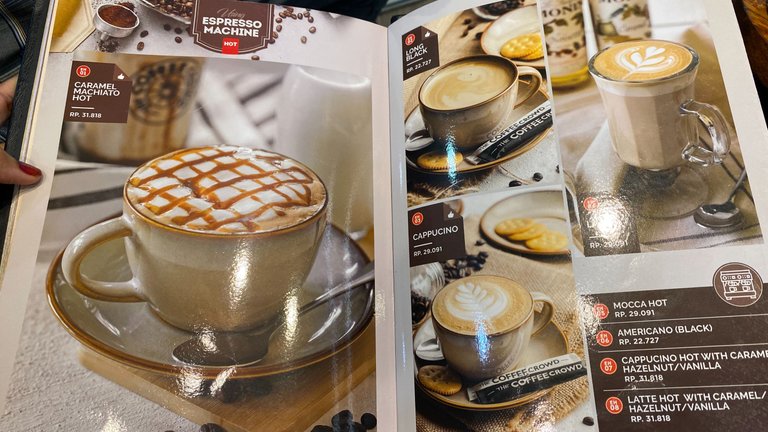 For drinks, I chose the latte variant, Hazelnut Latte. An easy choice to make other than just simple black coffee.
Let's take a closer look at what I ordered. I feel this is like a homey breakfast, even though I'm not at home. Enjoy!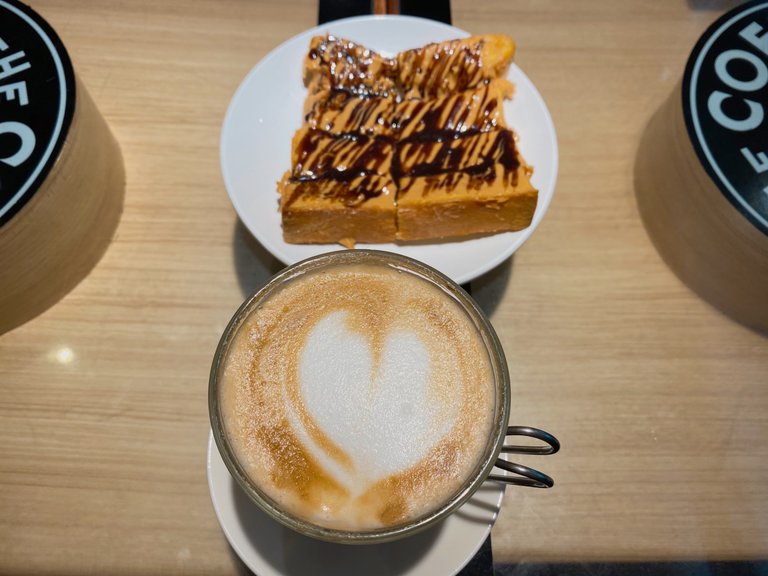 ---
---
---
SKIPPY CHOCOLATE TOAST
When I looked at the toast menu in the menu book, I didn't expect anything other than the warm aroma of bread and butter. Nothing else.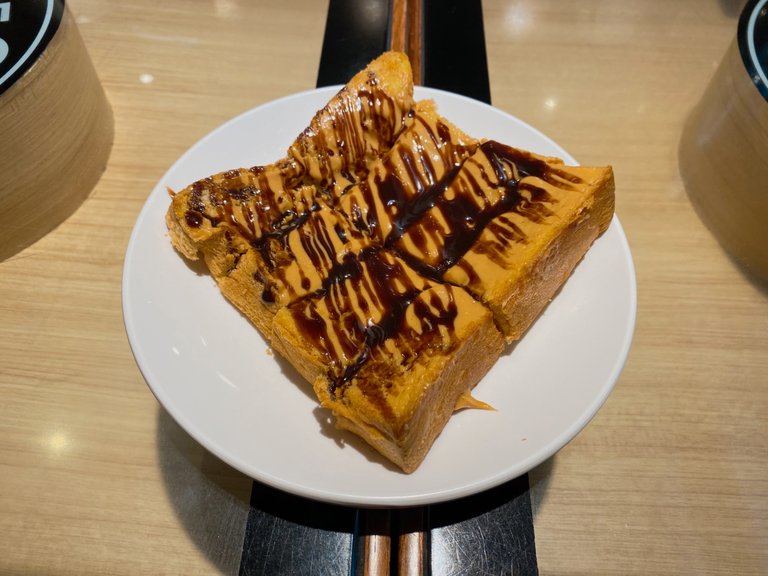 When my order came in front of me, it really made me happy. Look at the color of this toast! Welcome to the deliciously scented color of happiness!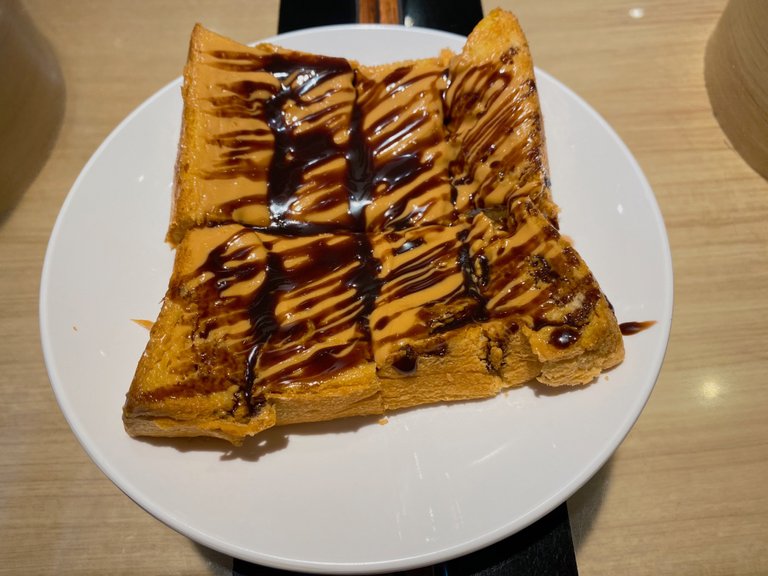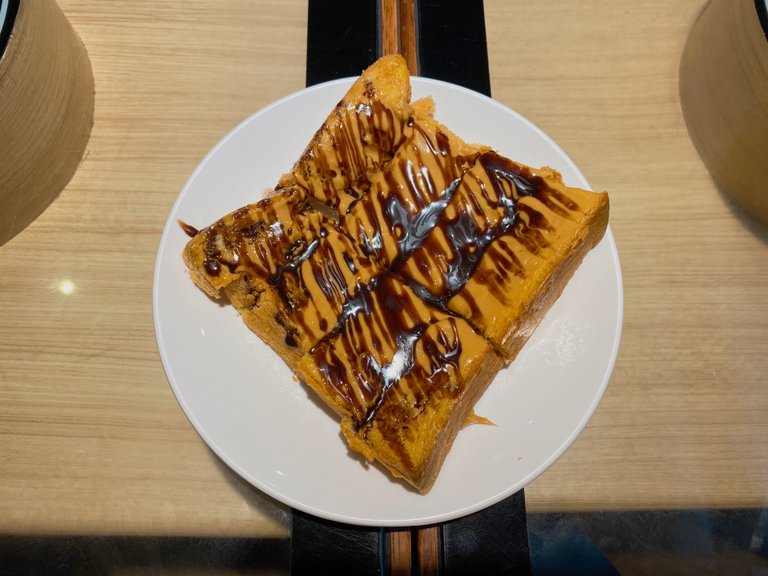 ---
The texture of the peanut butter looks very creamy. It's even more perfect with the chocolate. Isn't it?
Anyway, have you ever tried the Skippy Peanut Butter product? To be honest, I've never been before, so I did an internet search and found their product.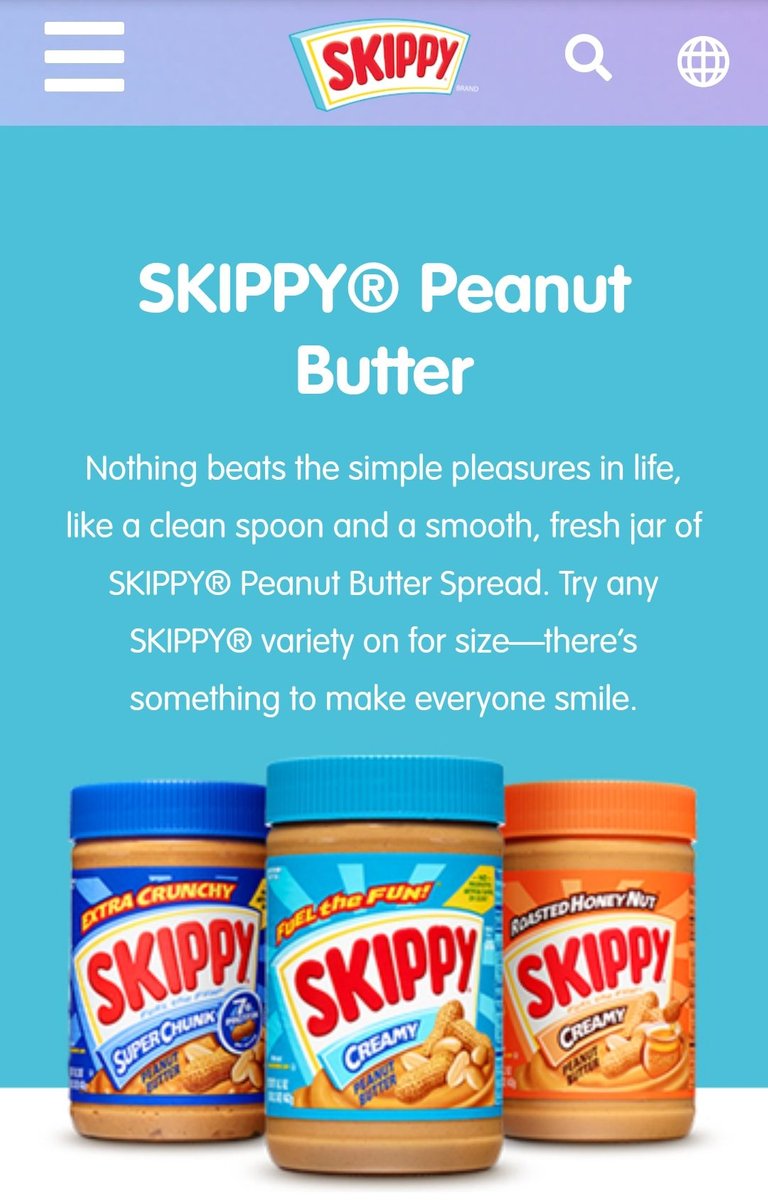 Screenshoot from the Website
---
After I ate this toast, I thought about having Skippy peanut butter in my household stock.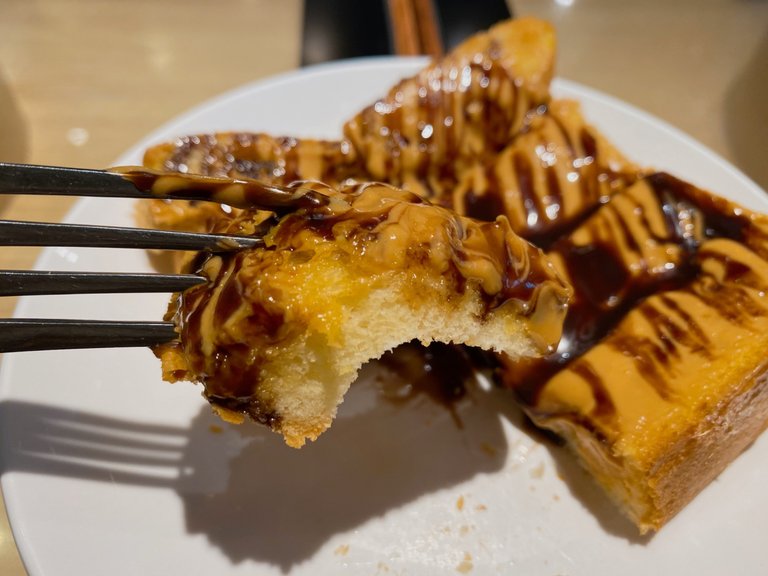 Savory, sweet, salty it blends perfectly in this toast. The creamy peanut butter and chocolate brought me the serenity I wanted.
I enjoy it while listening to music and preparing my notes. I managed to write down some new ideas.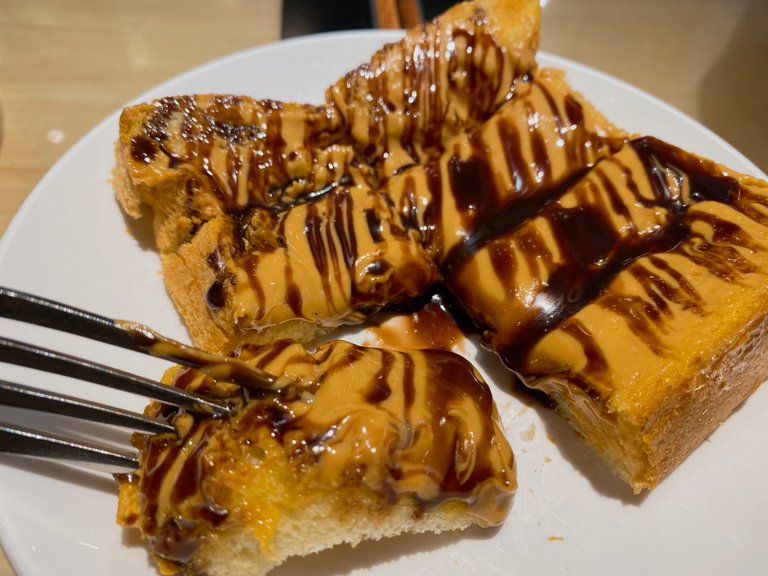 That's a pleasant toast for sure! I would go back again for it must be pricey. Anyway, I like the atmosphere here.
---
---
---
HAZELNUT LATTE
I thank you for the delicious toast and hazelnut latte that accompanies my moment of serenity. No noise.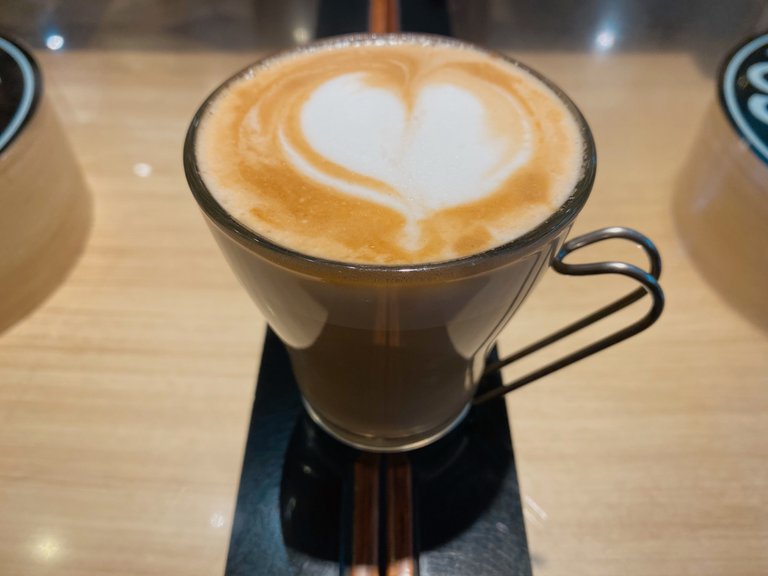 I didn't add any additional sugar to this latte because it was already sweet. I smile for today's blessings, for all the difficult things that have passed in the past few days.
---
---
Maybe that seems redundant to those of you who only see this as a toast. But for the right moment, it is a beautiful delight! There is no other reason! I'm not exaggerating for a smile that managed to come out of me because of this breakfast. Worth appreciating.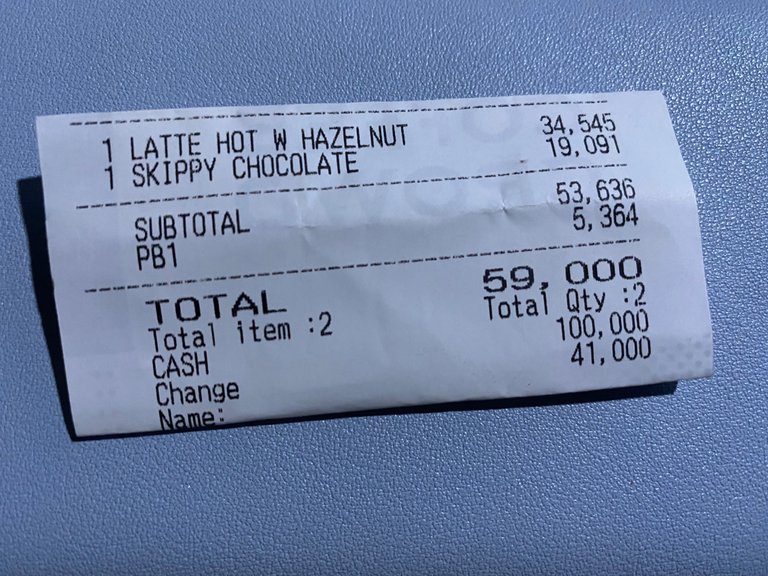 The Bills
---
See you on my next culinary journey and thank you for reading my story!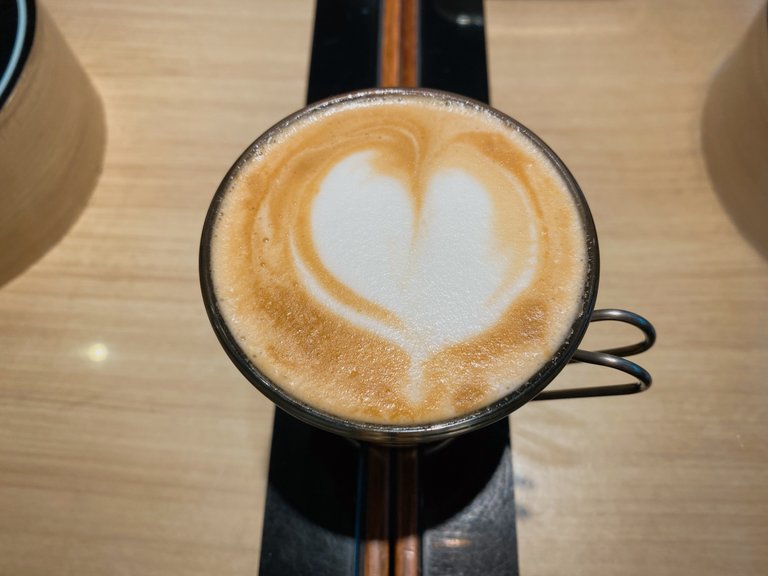 ---
---
---
Thank you for reading my blog and reblog if you want my blog this time worthy of reading by others.
All pictures were taken with iPhone 11.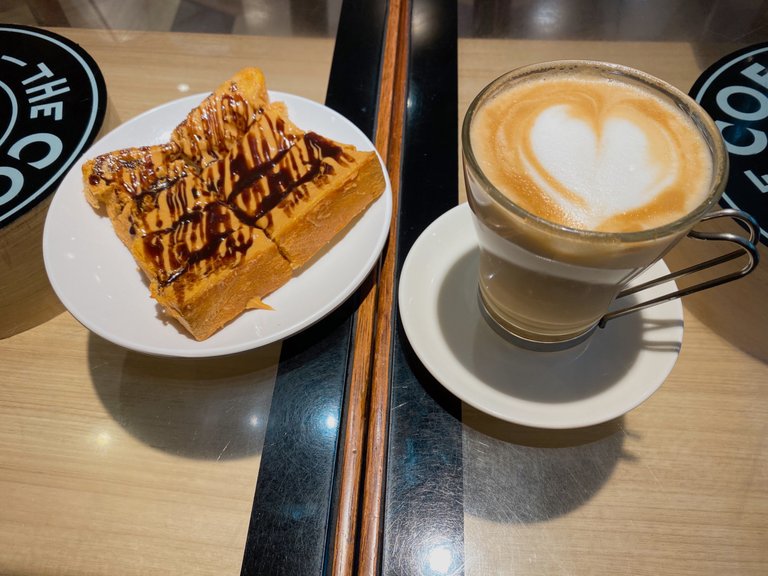 ---
---
---
Best Regards,
Anggrek Lestari
---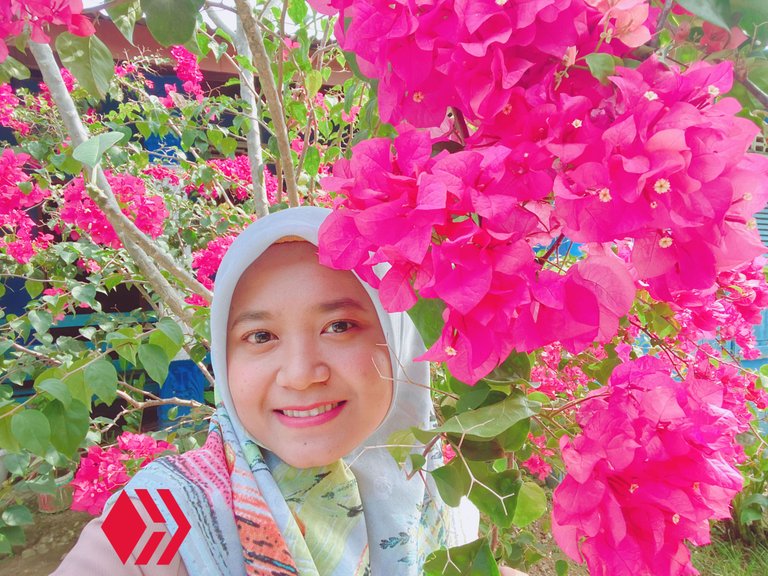 Who is Anggrek Lestari?
Anggrek Lestari is an Indonesian fiction writer who has published two major books. Now She is a full-time content creator. She has a goal to share food content that makes others happy and can get inspiration for foods that are easy to make and contain elements of health.
Make sure you follow her blog as well for some interesting discussions about life other than food.
If you need a copywriter for your projects, Anggrek Lestari will be ready to help you.
Contact Person: authoranggreklestari@gmail.com
Discord: anggreklestari#3009
---
---