Le Polonia Hotel: Beyond My Expectations

---
I am a spontaneous and unscheduled person. I can suddenly do random things. So in the middle of last month, suddenly I stayed overnight at a 4-star hotel: Le Polonia Hotel, Medan, Indonesia.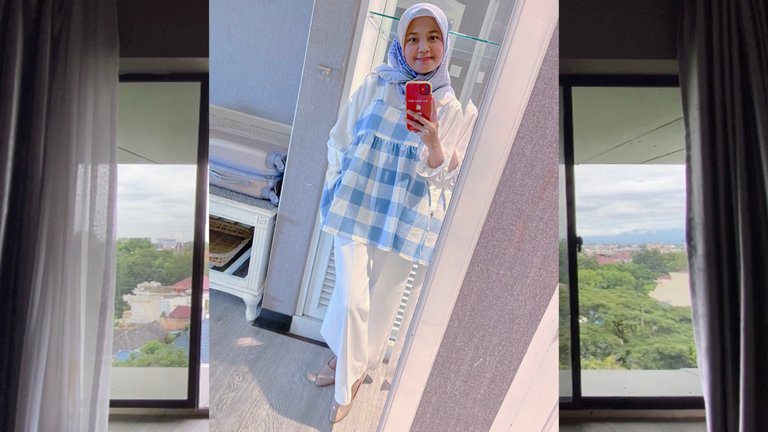 Unscheduled I did a staycation at Le Polonia Hotel, after successfully doing my dream staycation and dinner for a late birthday at a five-star hotel.
Le Polonia Hotel features a blend of artful classic design and luxurious modern design. Although not as expensive as 5-star hotels, they consistently show the quality that exceeds expectations.
---
The Main Reason
After staying at JW Marriot Hotel and Cambridge Hotel Medan with my friends, I finally ran out of my introverted energy.
We did a lot together, including a few hangouts around the hotel. At first, I thought I would be fine. Turns out I was running out of my introverted energy. I didn't feel like going home and wanted to be alone. Finally, I decided to stay another night at the hotel.
I am looking for an affordable hotel for myself. Even though it is affordable, I want there to be a bathtub in the room.
After doing a quick search in the morning, before I checked out at Cambridge Hotel, I finally found a room at Le Polonia Hotel to check in on the same day.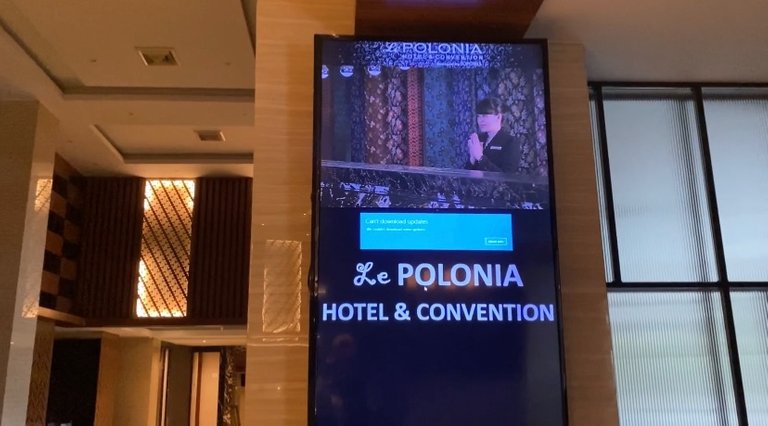 Le Polonia Hotel is a 4-star hotel located in a strategic location, but not right in the city center like the JW Marriot and Cambridge.
---
---
---
I paid around IDR450.000 / USD32 including breakfast and tax. It's half the price of the five-star hotel where my friend and I stayed before.
So I think it's worth it to recharge my energy before I go back to my house.
---
---
---
BEYOND MY EXPECTATIONS
---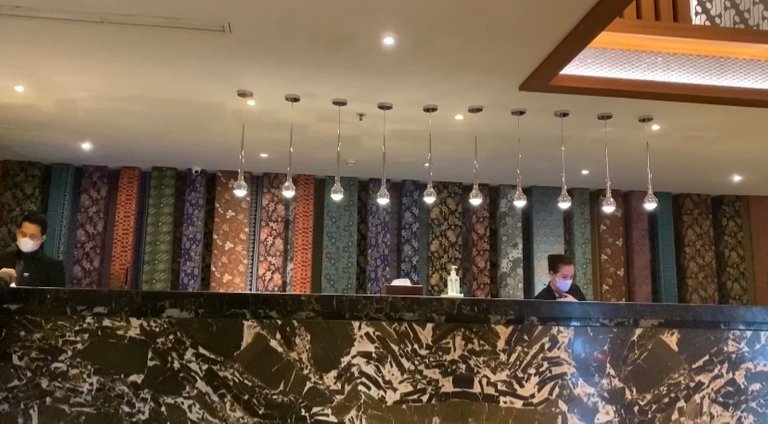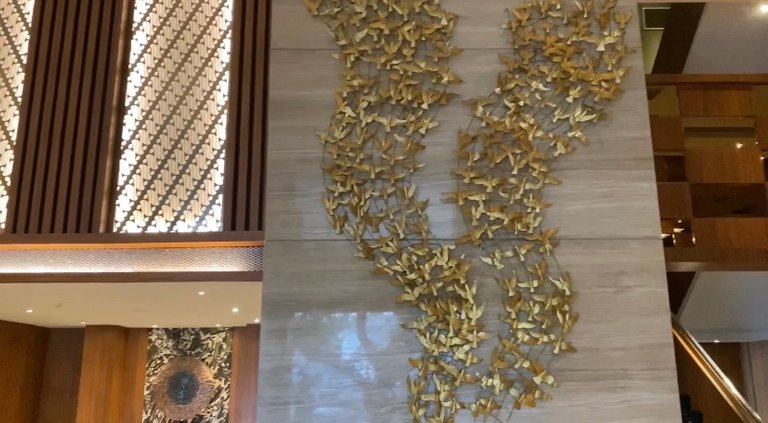 ---
Le Polonia Hotel exceeded my expectations! Especially the room design which in my opinion has a better nuance than the previous 5-star hotel. Especially if we are guided by the price of this hotel room, it exceeded my expectations.
I show you the design of the "Superior Deluxe" room with a city view.
---
---
---
Classic and Modern Room
As soon as we enter the Superior Deluxe type room, we can see the classic feel with the dominance of white and silver.
The strongest furniture accents apply a classic model, with textured wood accents.
The wallpaper design brings the soul of the room itself to life with a mix of classic and modern motifs that create a luxurious impression. Also, a warm atmosphere provides comfort and a homey feel.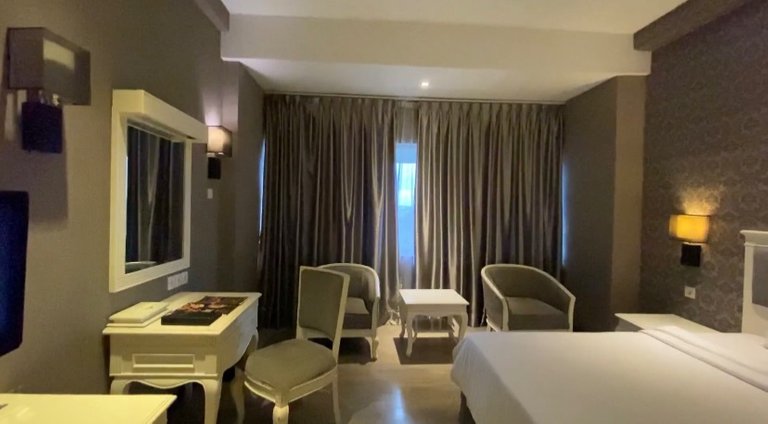 ---
---
---
MY FAVORITE FACILITIES
For room facilities, I prefer the bathtub and windows on the wall that can be opened!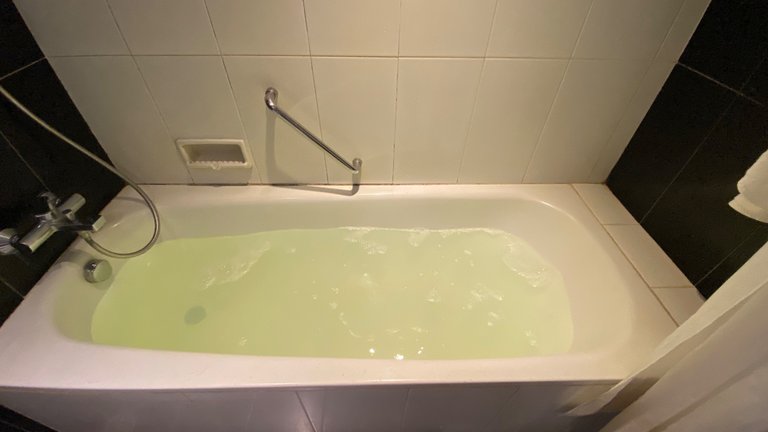 The bathtub is always a mandatory list that must be in the room when I book a hotel room. Because my house doesn't have a bathtub, so when I spend money to pay for the room, it must have a bathtub.
For the price I have to pay, it's certainly beyond expectations. I compared other hotels with this equivalent price and I couldn't get bathtub facilities.
---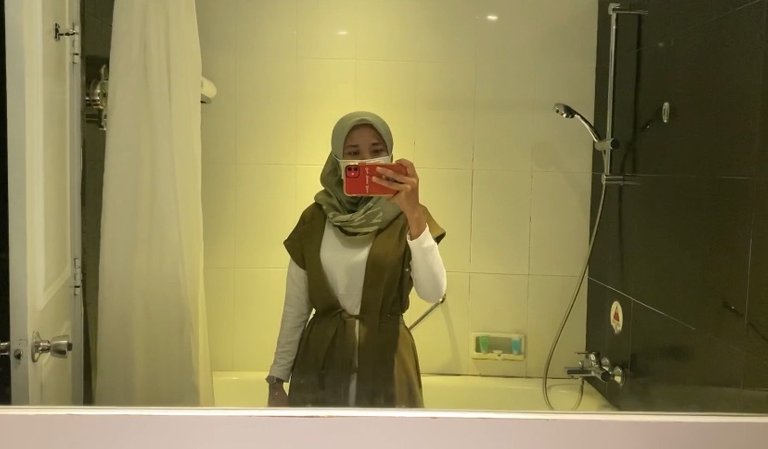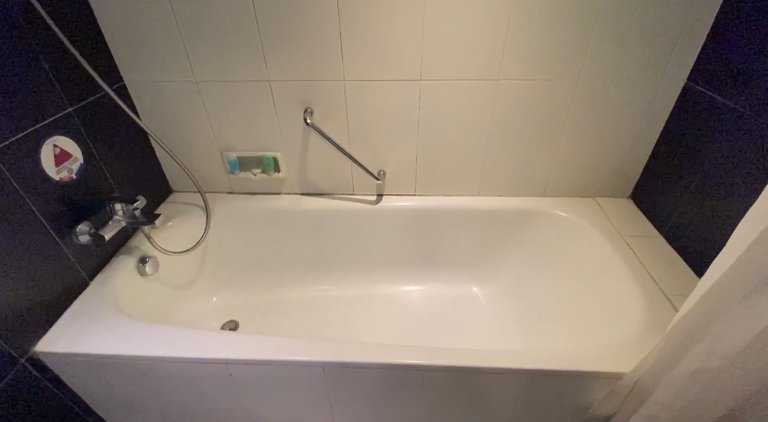 ---
So I'm very grateful that in my me time that day I was able to get a room at an affordable price but with facilities that were above my expectations!
---
---
---
---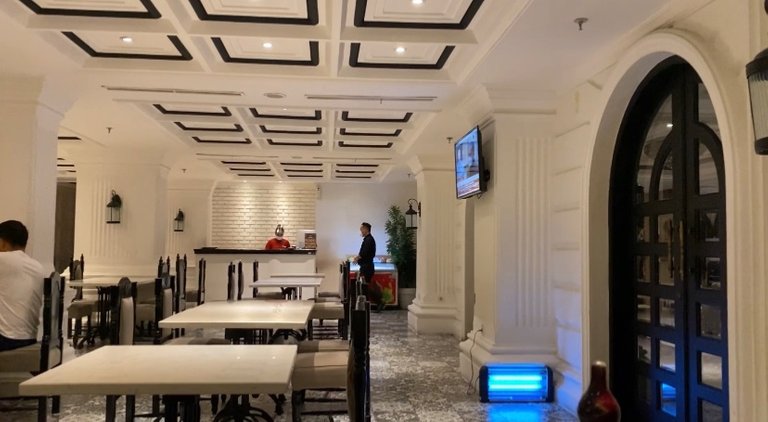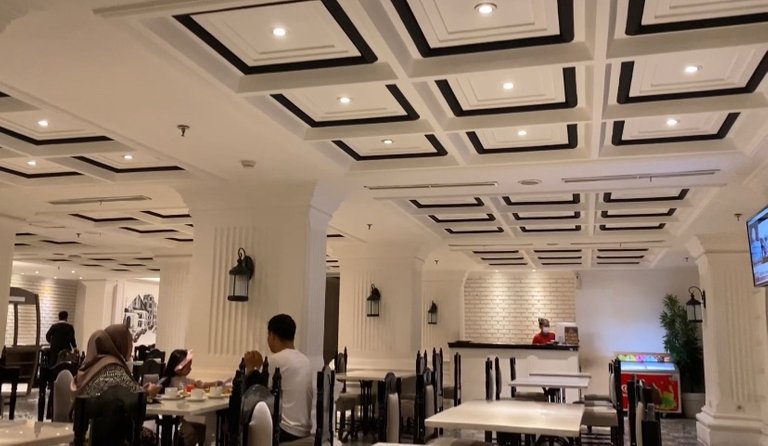 ---
The cafe for breakfast and coffee break.
---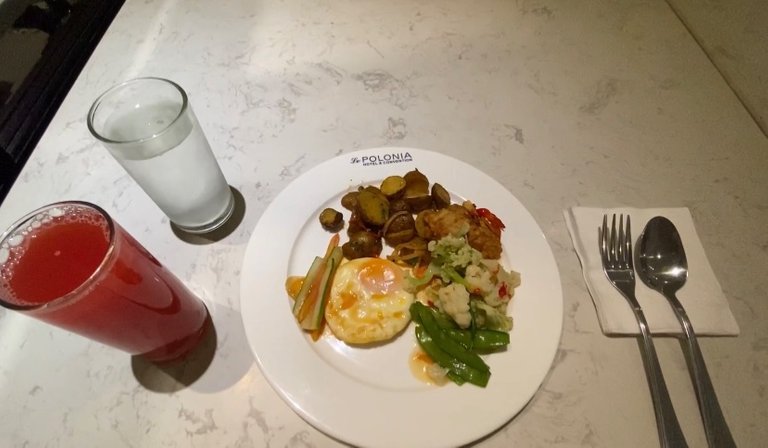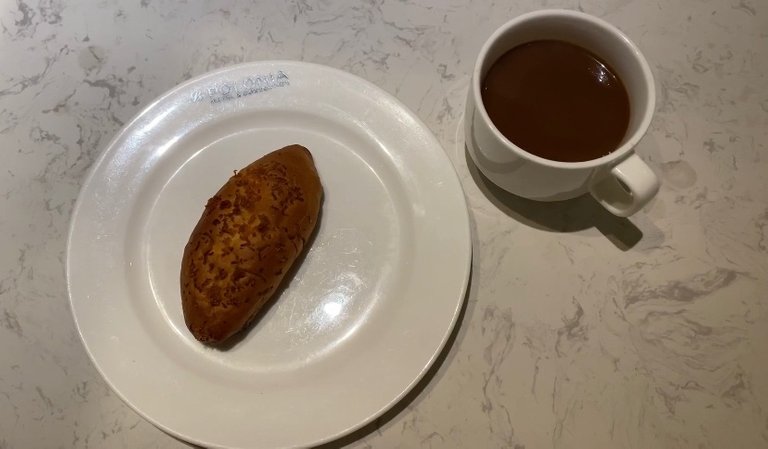 ---
P.S: Breakfast and coffee break at this hotel are also delicious! Although the breakfast menu they provide does not have as much variety as other hotels, the taste of the food is delicious.
Likewise with black coffee and snacks. It fits on my tongue and makes me smile to start the day. What's more enjoyable than a delicious coffee in the morning?
---
---
---
Openable Window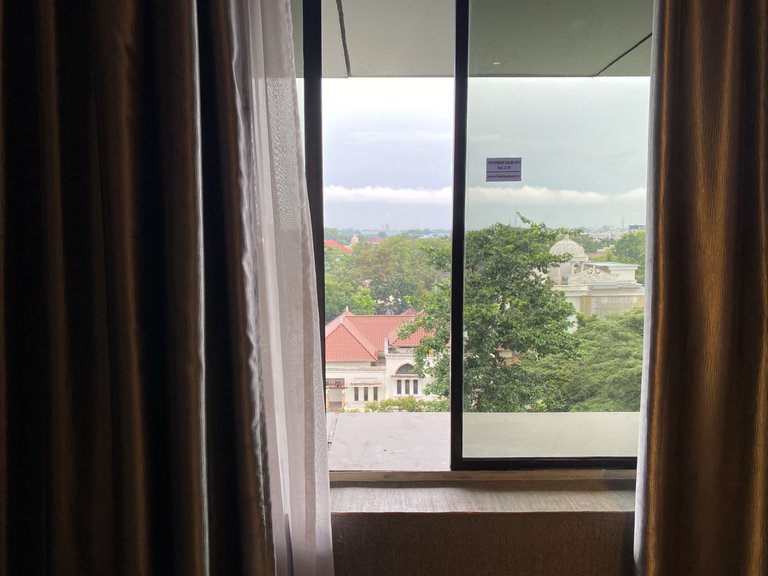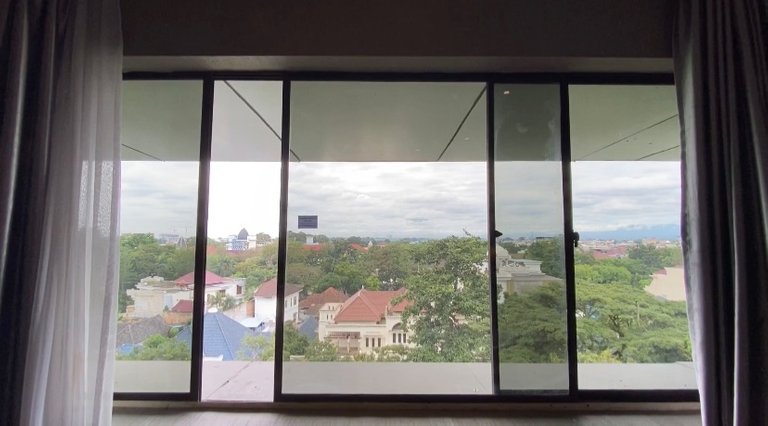 My room is on the sixth floor. Half the material from the walls of the room at the end is made of glass. Visitors can open the window with a maximum of 25 cm.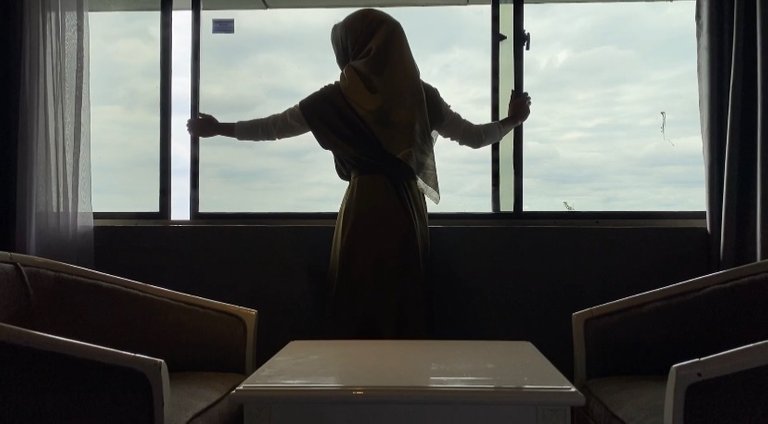 ---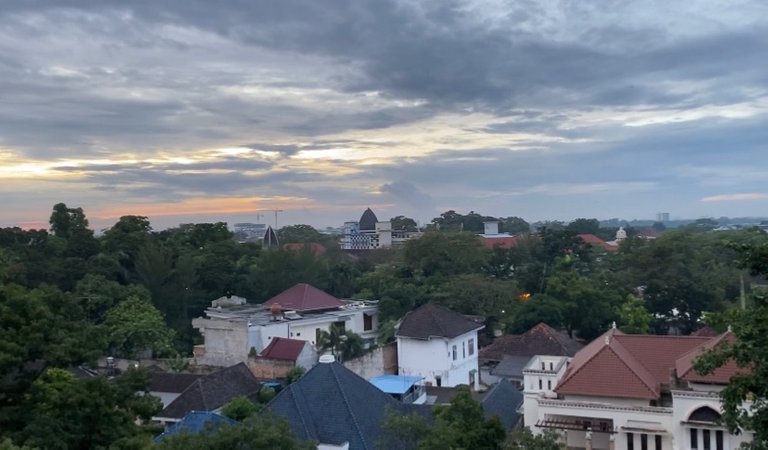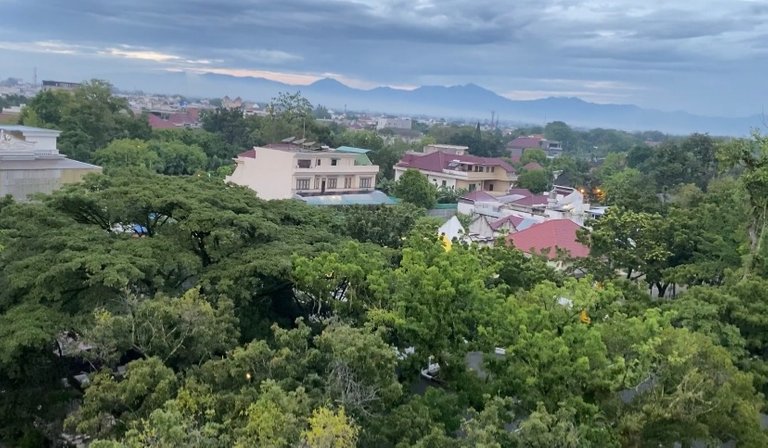 ---
This is my favorite thing! I could see wide ahead with a gentle breeze blowing against my face. It was my best "me time" season that I will never forget!
Although the view is not as beautiful as the view from a five-star hotel, the view from this hotel room is very decent! Being in a green space, not a city center, gives a feeling that is perfect for "me time" like my goal.
---
---
---
Outdoor Swimming Pool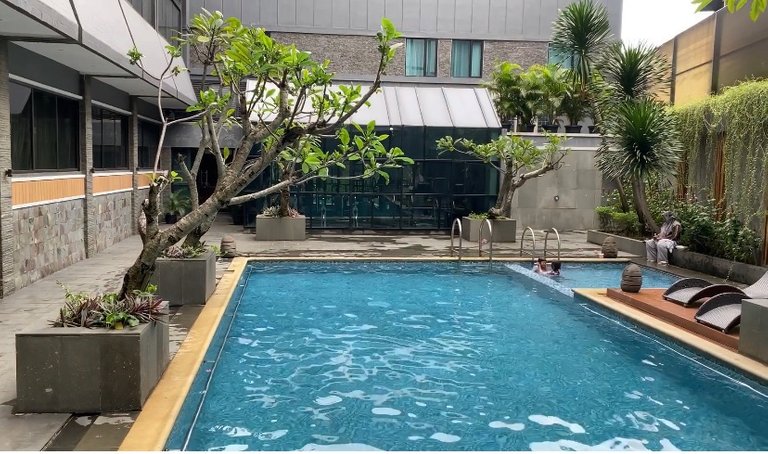 I don't like swimming, but I love swimming pools! The swimming pool area at this hotel is good enough to be used as a place to relax for a while. I love just looking at the water while drinking coffee and talking to my own thoughts.
---
---
---
Overall, I really enjoyed my unplanned stay at Le Polonia Hotel. It is worth the price I paid for one day to experience this hotel.
---
What do you think about the hotel and room designs that I visited? I really appreciate your feedback.
---
---
---
Camera: iPhone 11
Editing: Inshot Apps
Music: Call Me by Jeff Kaale
---
---
---
Thank you for watching my vlog and reblog if you want my blog this time worthy of reading and watching by others.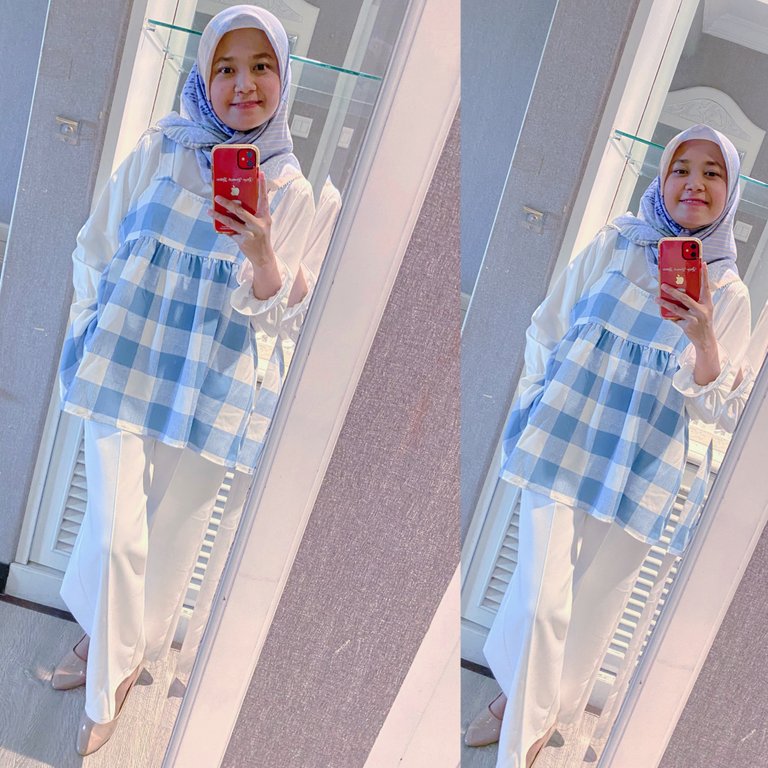 ---
---
---
Best Regards,
Anggrek Lestari
---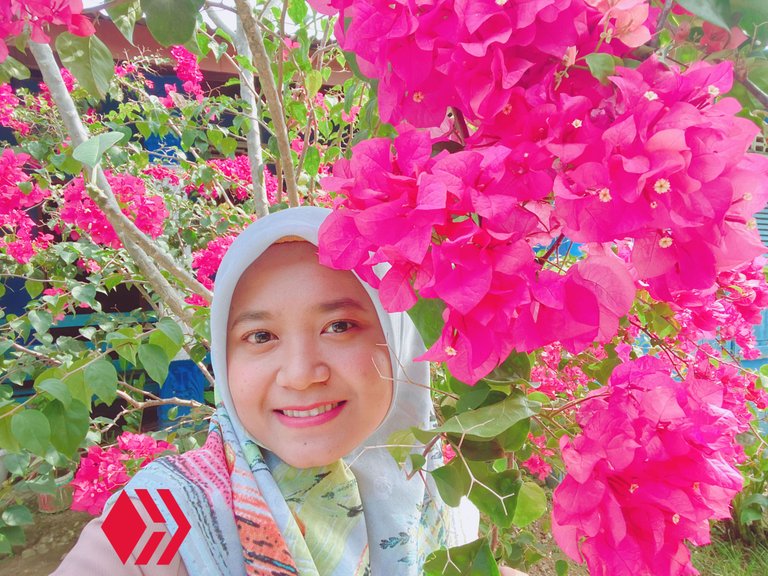 Who is Anggrek Lestari?
Anggrek Lestari is an Indonesian fiction writer who has published two major books. Now She is a full-time content creator. She has a goal to share life, poem, food content that makes others happy and can get inspiration.
Make sure you follow her blog as well for some interesting discussions about life other than food.
If you need a copywriter for your projects, Anggrek Lestari will be ready to help you.
Contact Person: authoranggreklestari@gmail.com
Discord: anggreklestari#3009
---
▶️ 3Speak
---
---